Well I finally got around to trying a chuckie and I am pissed I haven't made one earlier. They are AWESOME. I made my first two the same way as I did my brisket. I injected the night before with a mix of beef broth, rub, worchester and V8. This morning I rubbed it with a mix I picked up at Cabelas which is Cookshack Brisket Rub. I really like this stuff. I fired up my UDS and smoked at 225-250 until the Chuckies reached 170 then I foiled them until they hit 200+. I then put them in the cooler until my wife and inlaws came home. I started a thread about pulling vs. slicing and was going to one of each but mine didn't look like they wanted to be pulled which made me very happy as I wanted to slice them. I sliced them up with my electric knive and put all the juices from the foil over them and we devoured them. Ok enough on the details here is the qview.
7lb chuckies out of the freezer ready to be smoked.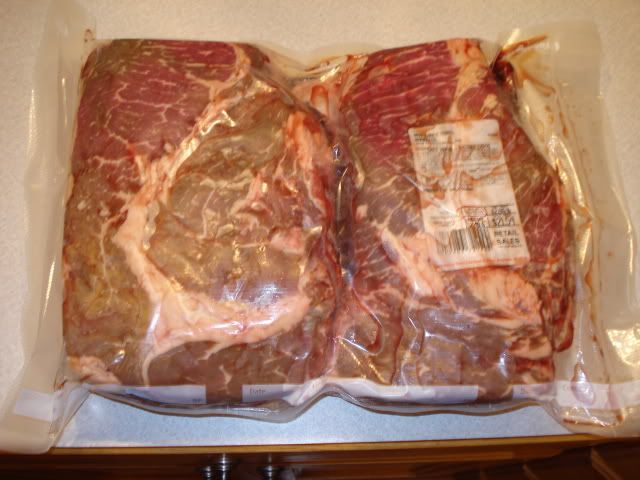 Pulled out ready to be injected.
All rested for the night and rubbed up waiting to go on the smoker.
ON the smoker for a little while.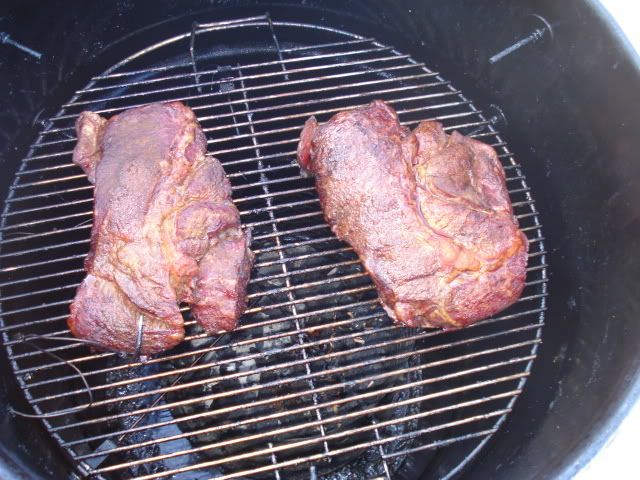 Going into the cooler. You can see how much juice was leaking out of my foil.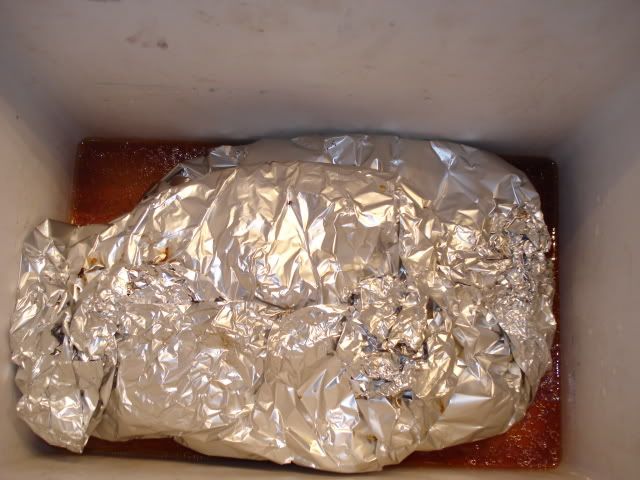 All rested and ready to be cut into.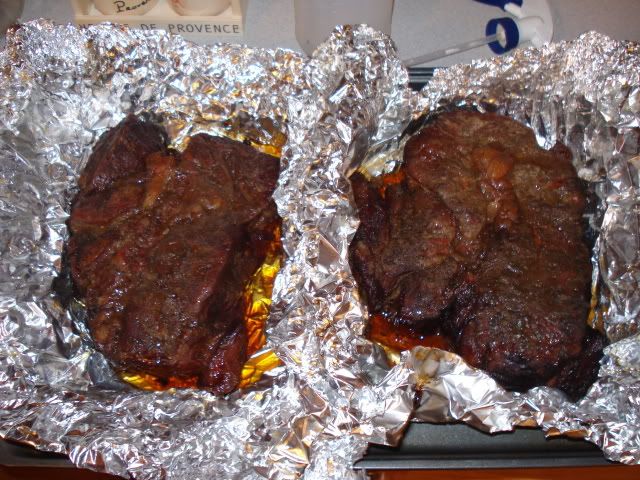 Slicing.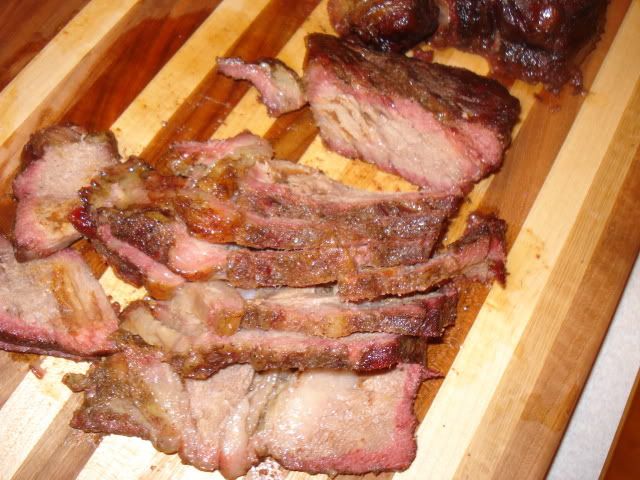 Ready to go back into the foil until company gets home.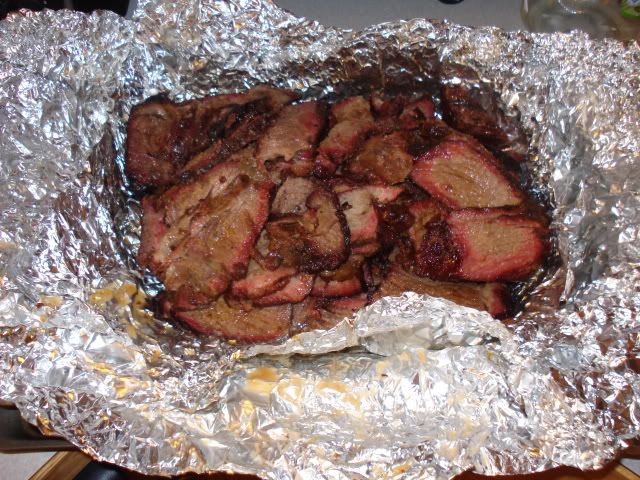 Close up of the meat.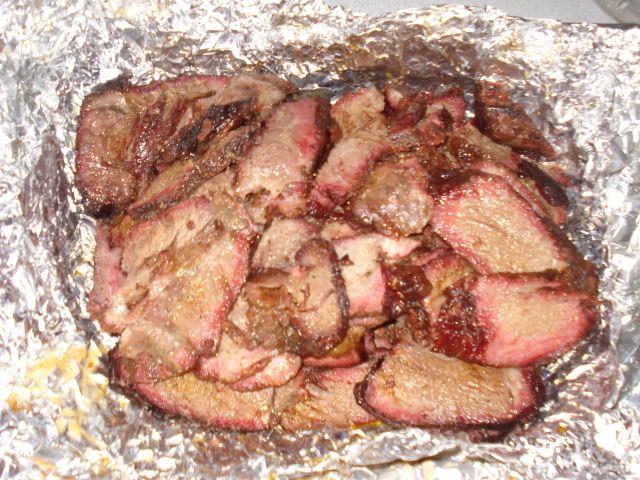 Thanks for looking at my Qview. I will definately be making these more often. I like to call them pour mans brisket. haha