Been a long time since I have smoked a butterflied chicken (guess now it has a new name)
Bought a 7lb.hen and marinated it in Zesty Italian Dressing for about 6 hours and then rubbed it with a combo of Billbos world famous dry rub and Cains Bbq Spice and added some poultry seasoning to boot.
Thanks for everybodys suggestions earlier on my chicken rub post.
Here we are out of the marinade and rubbed down.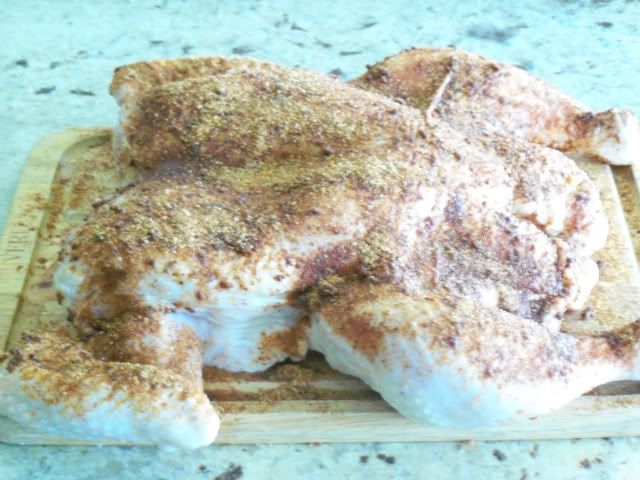 1 hour in TBS from Apple wood running at 240 degrees
After2 1/2 hours on the smoker and ready to cut up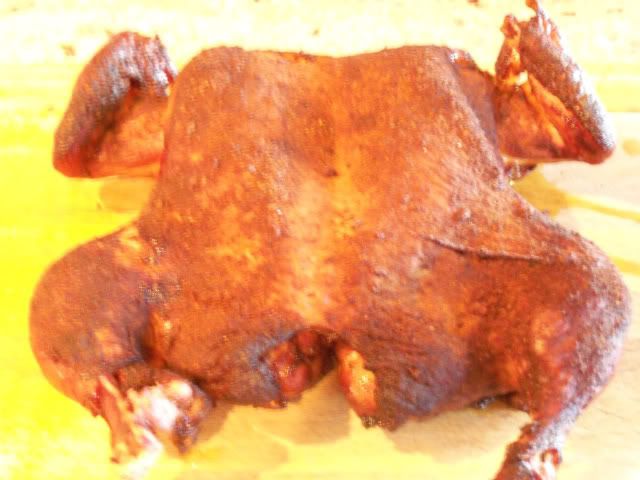 Turned out super moist and delicious thanks for looking