After receiving my package form BBQ E, I've been jazzed to try some of my new score.
Going to be hitting the grill with some thighs this afternoon and give'em this:
Left - Marinaded in ID, will season with garlic salt and finish with Salt Lick BBQ - a mustard based sauce.
Middle - straight up Squeal!
Right - mixture of The Squeal, Tiger Sauce and Franks for some buffalo thighs.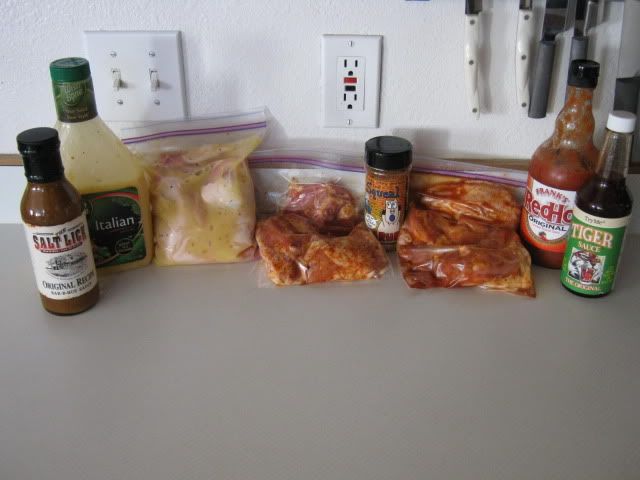 I'll give updates after these bad boys hit the grill mid afternoon.
Thanks for checking out my post - I can't wait to try out this new stuff from BBQ Engineer.
Thanks,
Tracey