This was my first Butt smoke in the new Mes. Rubbed with Jeffs rub, smoked w/ hickory.Spritzed w/ apple juice & Jim Beam mixture. Had the longest stall I've ever experienced @ near 3 hours. Started to panic, but thanks to Ronp, I got through it. First time that I used Jeffs rub, thought it was tasty.
All rubbed down, ready for fridge: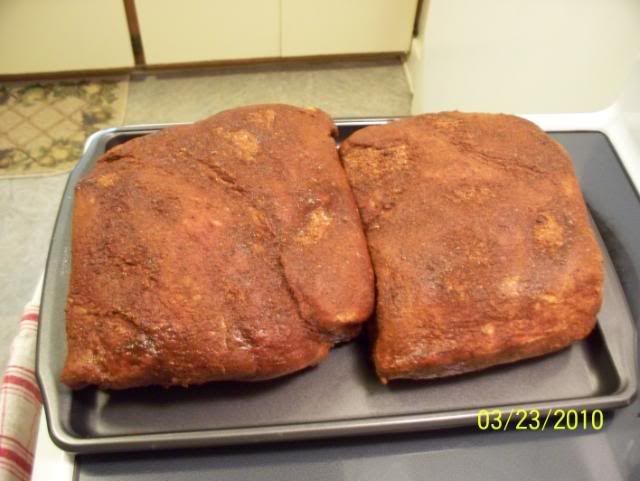 In for the long smoke: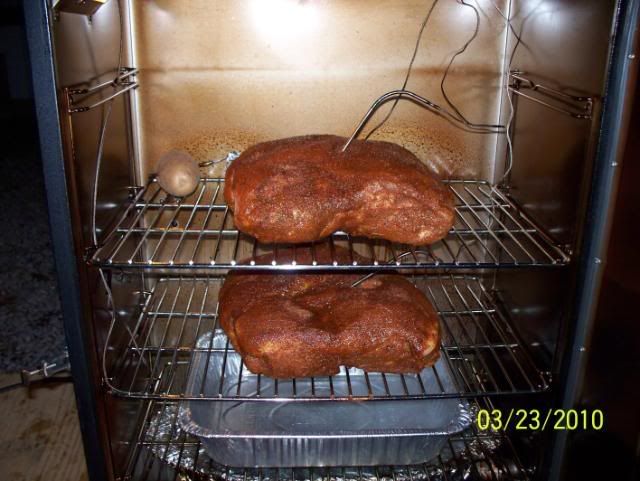 After about 4 hours: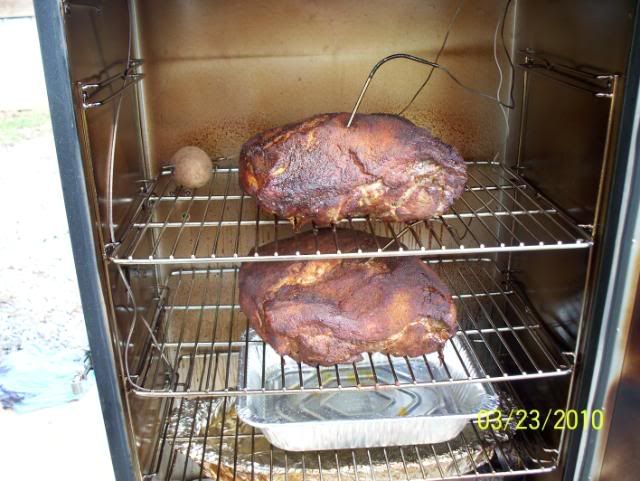 Around 8 hours, lookin good:
Then the loooonnnnggg stall began. Didn't get any pics after finally taken off the smoker as it was late & I was very tired.
After pulling 1 of the Butts, I took a pic of the finished product:
The meat was mighty tasty! The wifey & I enjoyed it. The wife used the foodsaver to freeze most of it. Again, many thanks to Ronp!! Thanks for looking.