This is one of my family's favorites. It's easy and super good. I haven't tried it for Pastrami and don't really plan to - we just like straight up smoked corned beef.
The method I've been doing (in an MES) is to use a point cut corned beef (off the shelf of my grocer) and smoke it with hickory at 225F for 1 hour per lb, then foil it (I use a sealed foil pan) and back in at 225F for another 1 hour per lb (2 hrs per lb total.) I've not used a thermometer on it; next time I will, and I suspect that the 165/205 temps are what it will turn into.
Anyways, the first few I did with hickory. Good strong smoke with a strong tasting corned beef. Yesterday I experimented with pecan. Used a 4.5 lb corned beef. Simply remove from the packaging and straight into the smoker (no rinsing or soaking.)
Here it is after 9 hours in the smoker and 1/2 hour resting in the cooler: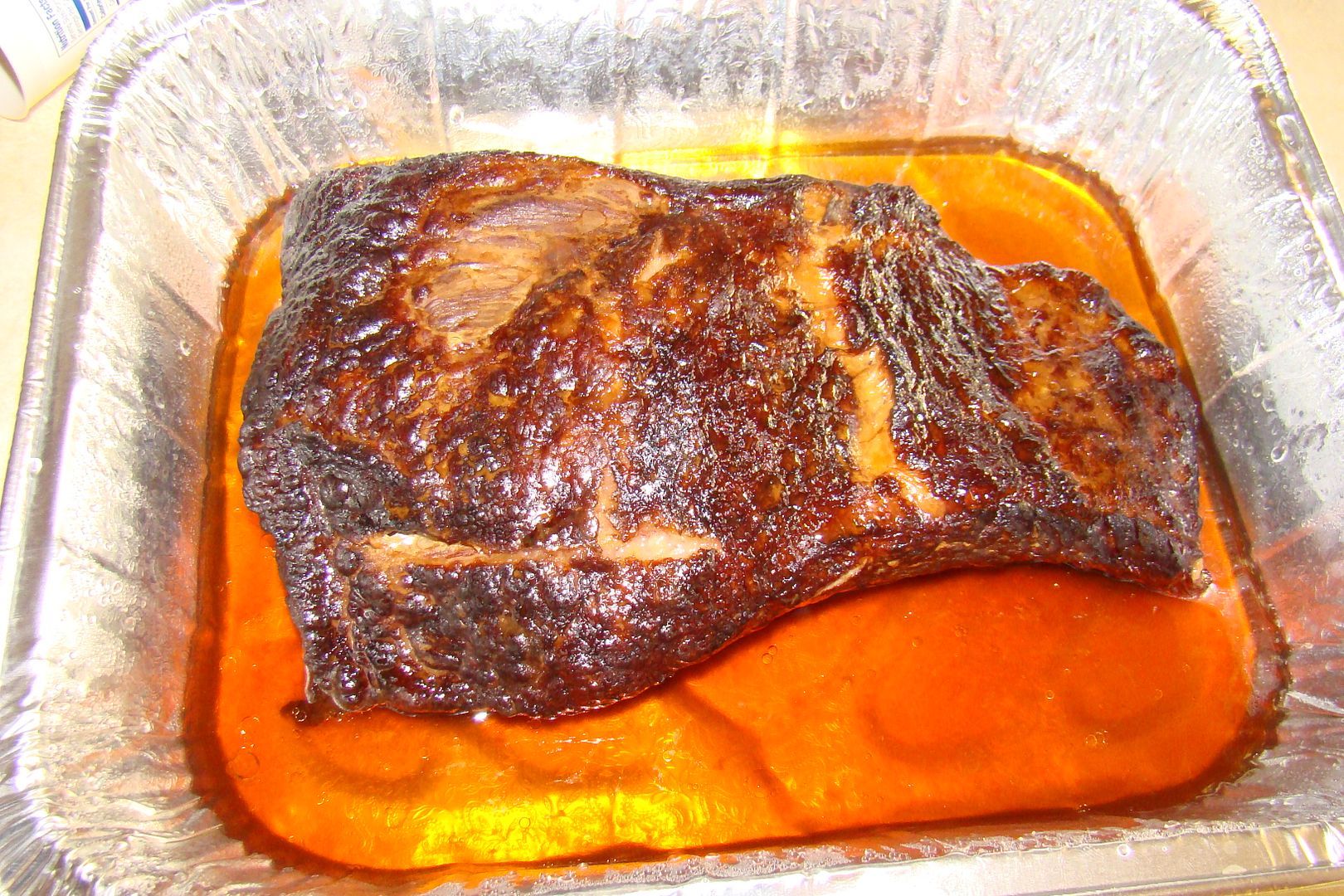 Sliced ~ savor the aroma!
Plated with boiled cabbage and mac 'n cheese.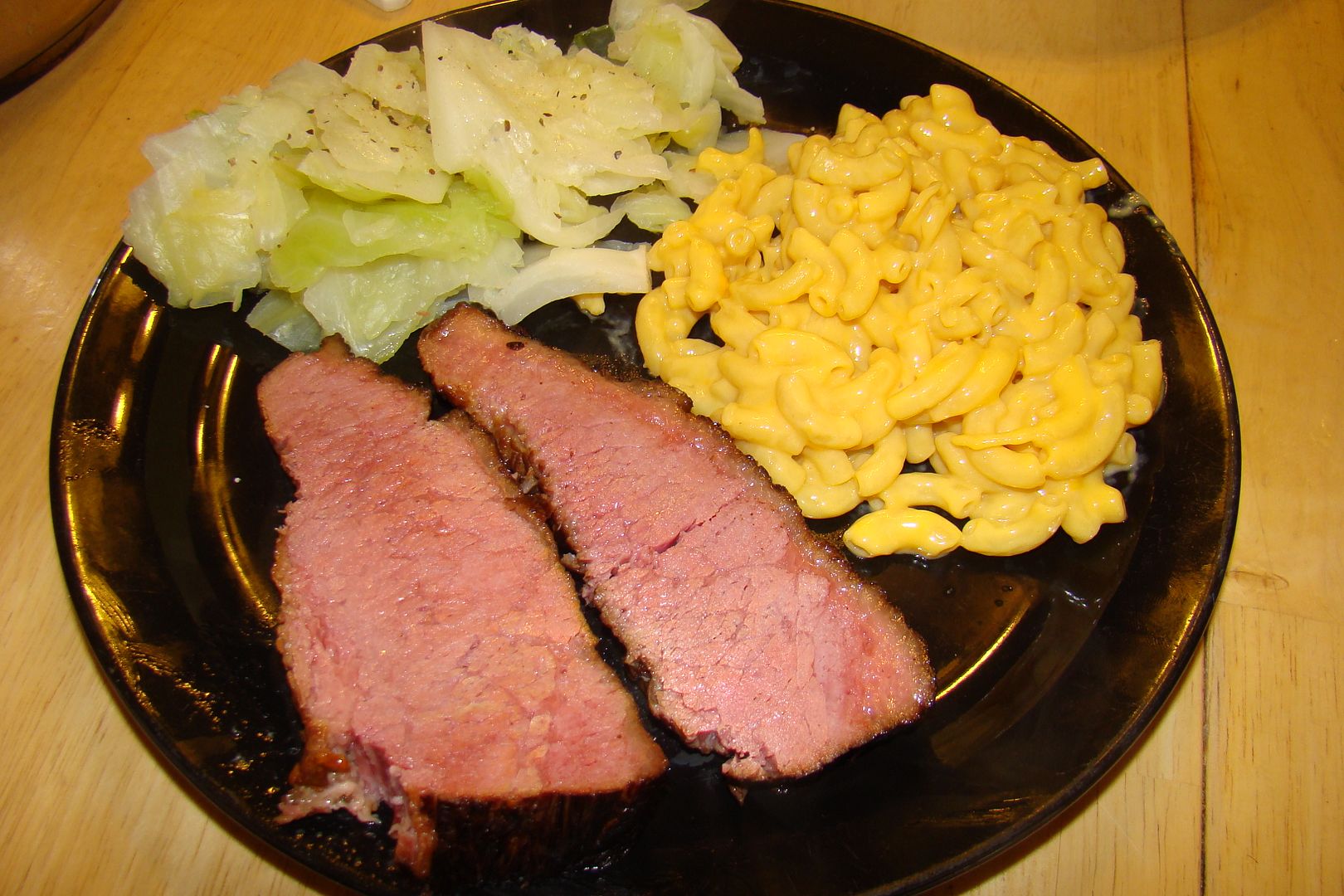 The difference between using pecan and hickory for the smoke was subtle (at best) with the strong tasting corned beef. If anything, the smoke was a little milder. It was great, but I'm not sure I'd call it an improvement. I think it's a whisper better with the stronger hickory.
Thanks for looking ~