Well that big picnic finally be done! Turned out perty nice really.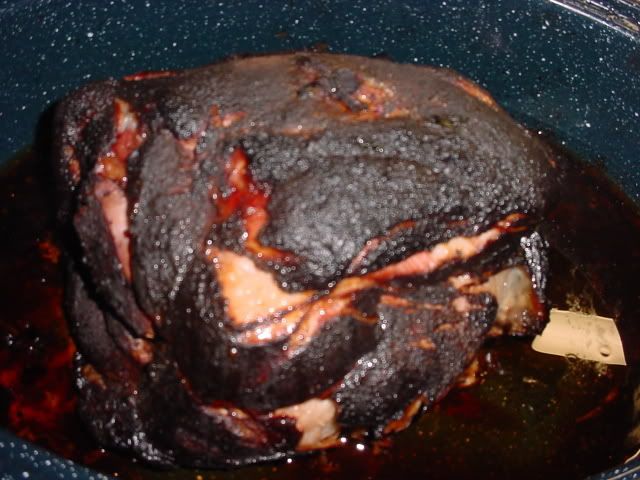 Good bark an smells really nice.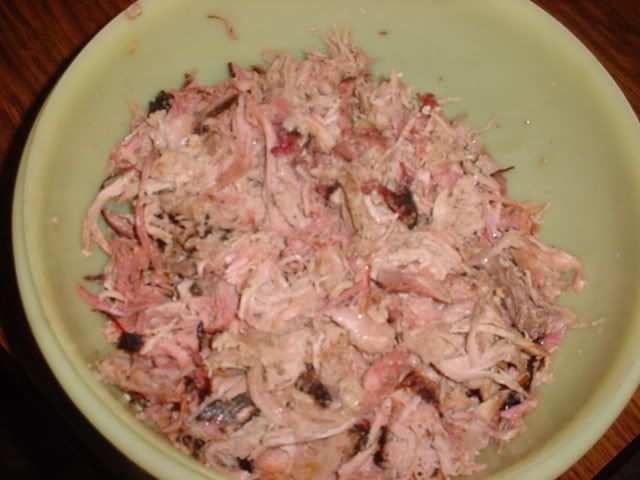 Pulled.
It's perty tastey, totally different then any other pulled pork I've made. I can't really describe it, it's sweet, some good apple taste, an yet...........I don't know, just very different then other pulled pork I done. Prolly make it again.
__________________