Smoked another tri-tip today along with some beans. The tri-tip was rubbed with Spade L Ranch seafood rub, I know what your thinking seafood rub? They make a great tri-tip rub and the seafood rub, the only difference is MSG. The seafood rub has no MSG in it. This is a really good rub and if you can find it, get it! The beans are Bush's origignal beans doctored up by removing all liquid and replacing it with BBQ sauce and adding in peppers, onion, honey, paprika and dry mustard. Oh and BACON!!! Here is some qvoew for you guys, I am still so full right now...
Rub is on....
Bean ingredients...
One of these is always nice when cooking...
Heres the beans waiting for bacon and spices....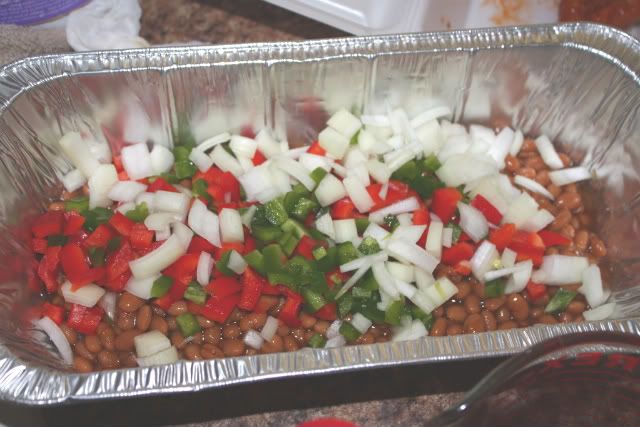 Garlic bread for tri-tip sammy's....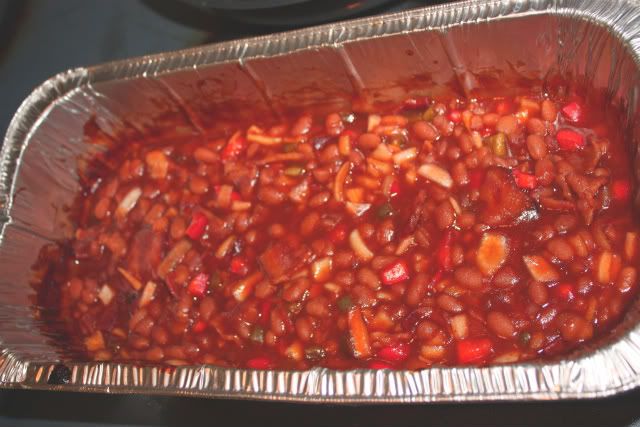 Tri-tip waiting to be sliced....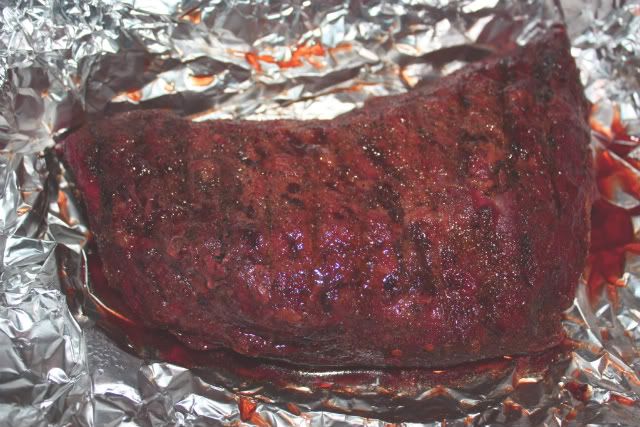 Slicing 1.....
Slicing 2....
Dinner plate 1....
Dinner plate 2....
Thanks for looking!! Cheers!