PORK Butt time, I broke out the smoker and using Jeff's rubb coated a butt.
Put it into the smoker last night about 11pm, tended to it untill about 2 am then went to bed and let it go on it's own. Temp were running 240 but we had a real strong wind. Later the next day I made some baked beans and put them into the smoker.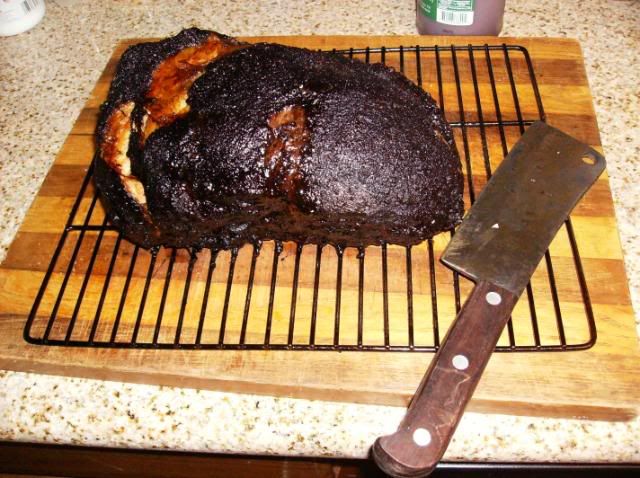 17 hour smoke on this thing, I didnt think it was ever going to get done, I pulled it at 190.
30 minutes of rest and pulled it.