Greetings to all!
I got an early start today. I put a butt on early. Planning to take that to work on Monday and with no time tomorrow, I had to do it today. It's resting in the cooler now. I'll put it in the fridge later, but should I pull it tonight or wait until Monday morning? It will be cold then.
Here's the butt pre-cooked, with rub and prior to resting: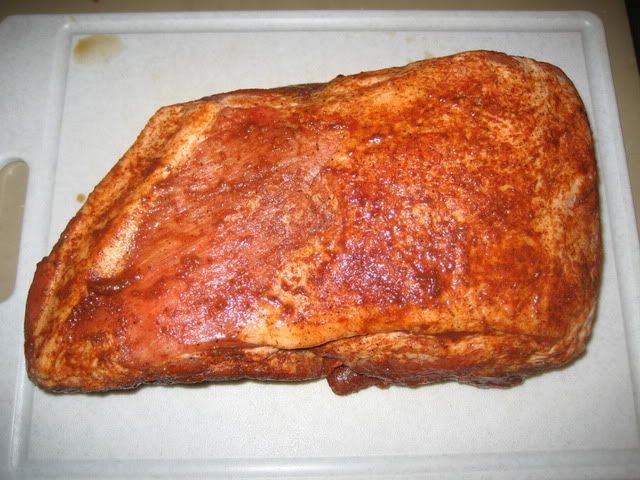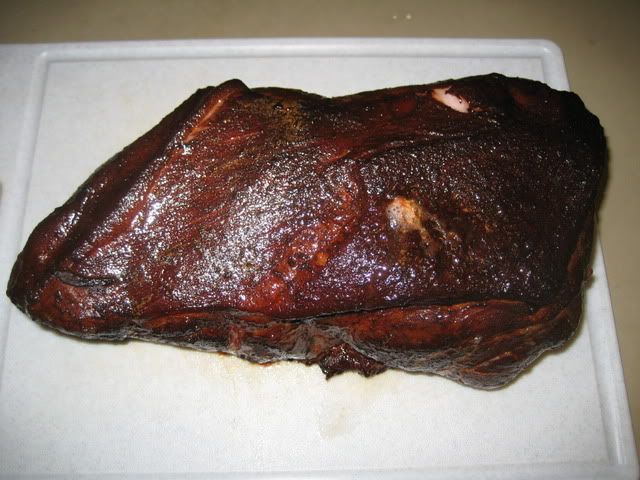 On to the ribs. We have a new grocery store (Fareway) in town and they have an incredible meat department. In descending order: pre-cooked, prior to foil, finished and a couple of bites taken out. Seriously, I had a tough time getting things from the smoker into the house. Whether it was pets or people, the meal was half gone before I had a chance to sit down.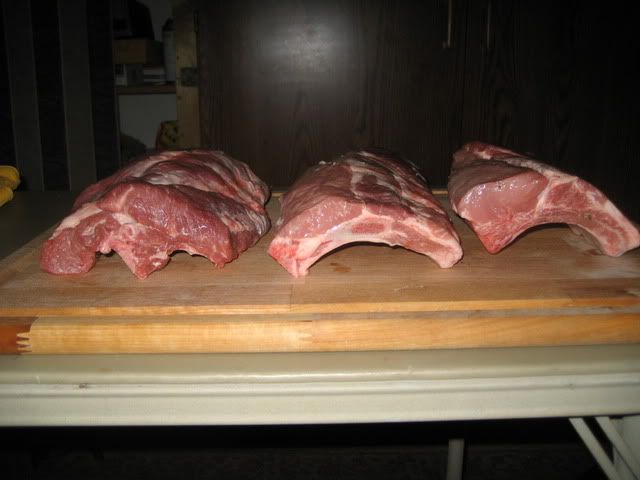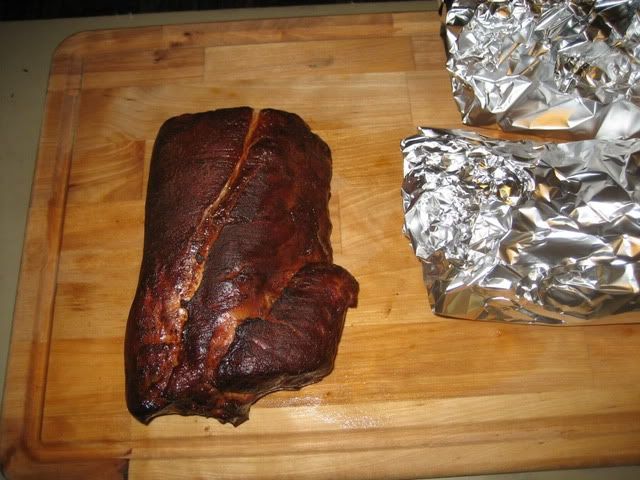 I also made Dutch's Wicked Baked Beans. In a dutch oven...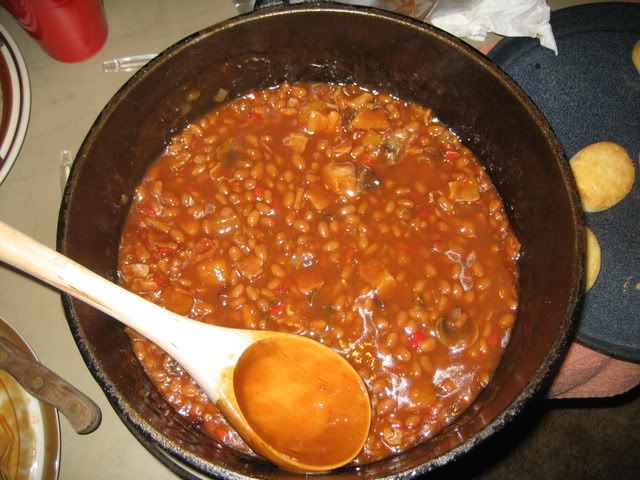 Next weekend, I'm thinking about shrimp...