So made the ribs Sunday before the game. We ate em Monday as well..The left overs went into work with the wife today... While her co-workers were feasting on ribs I was smoking a couple of butt's that I rubbed with Kirklands Sweet Mesquite and the other in Big Ron's Hint of Houston...
These were rubbed then injected with Apple Cider, Worchester, some HoH,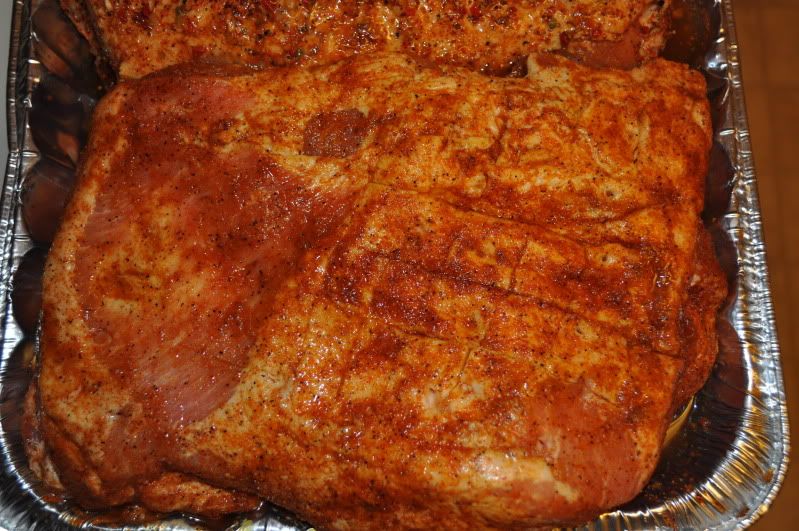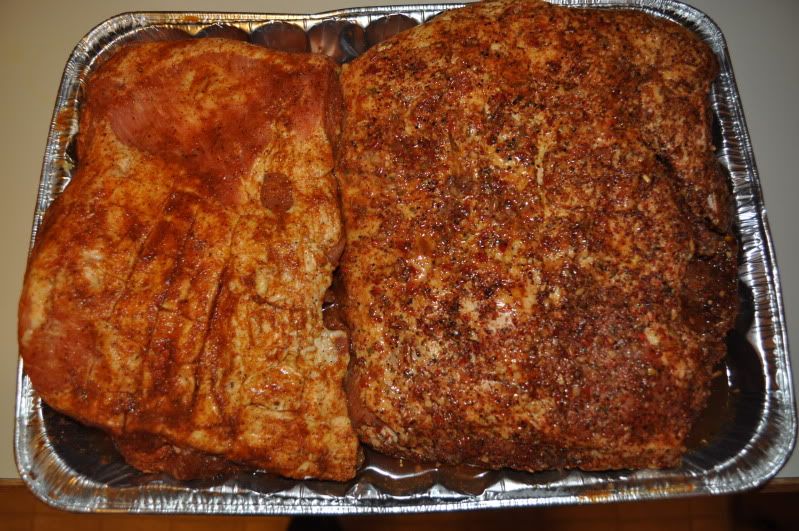 Couple hours in just putting the probes in...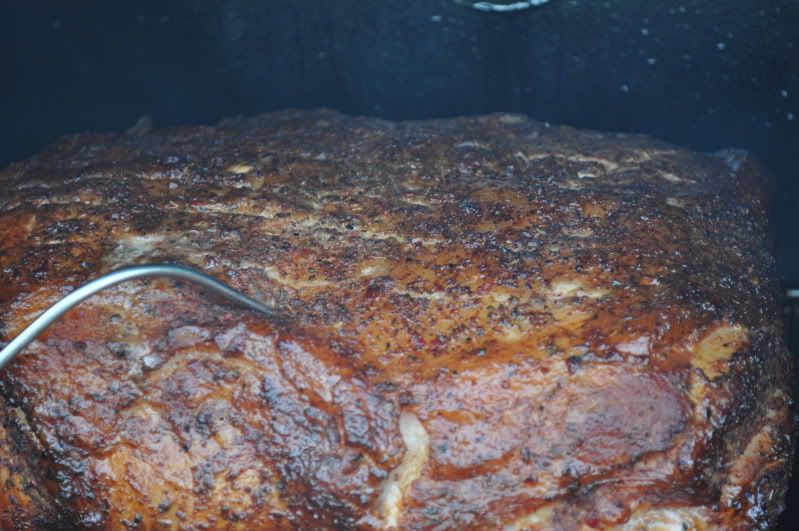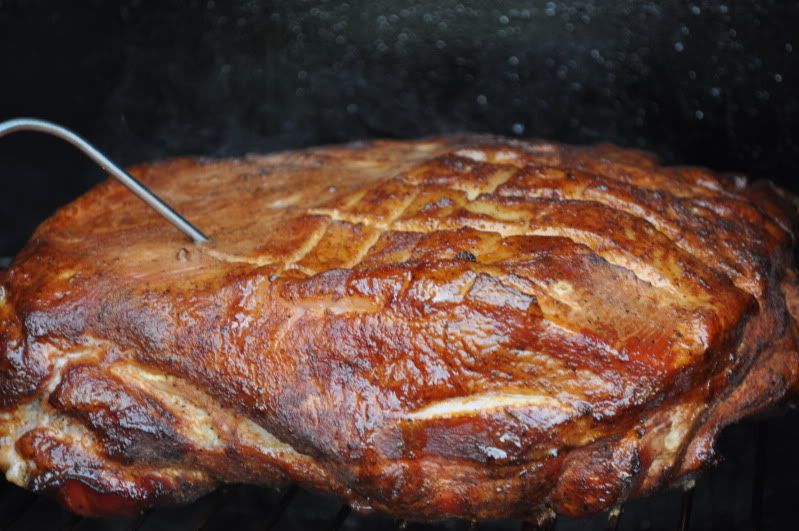 Coming out at 170 and going into the pan to be foiled...
Little Apple Cider and a little of both rubs mixed in....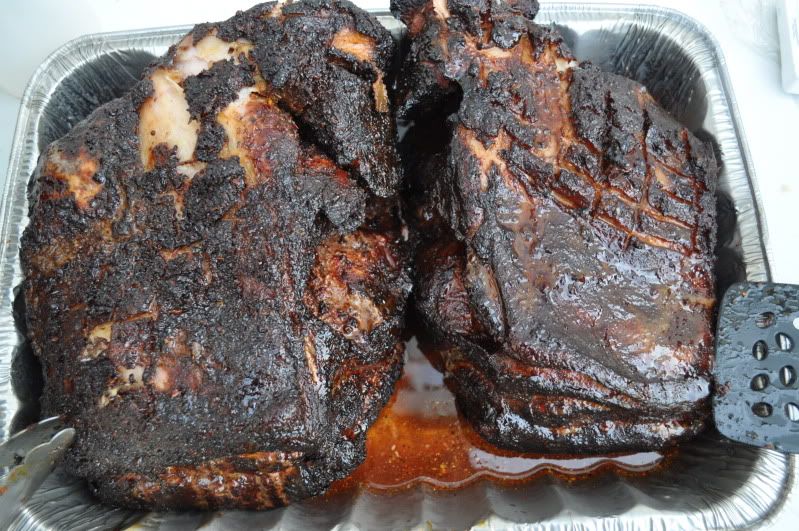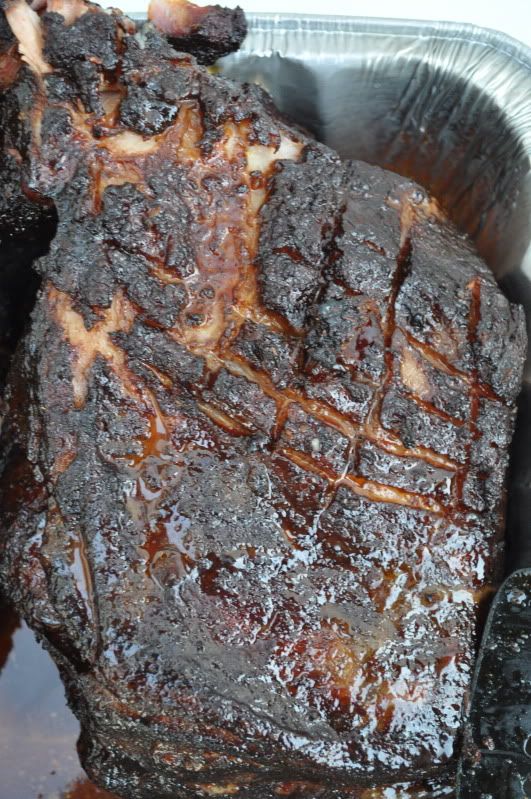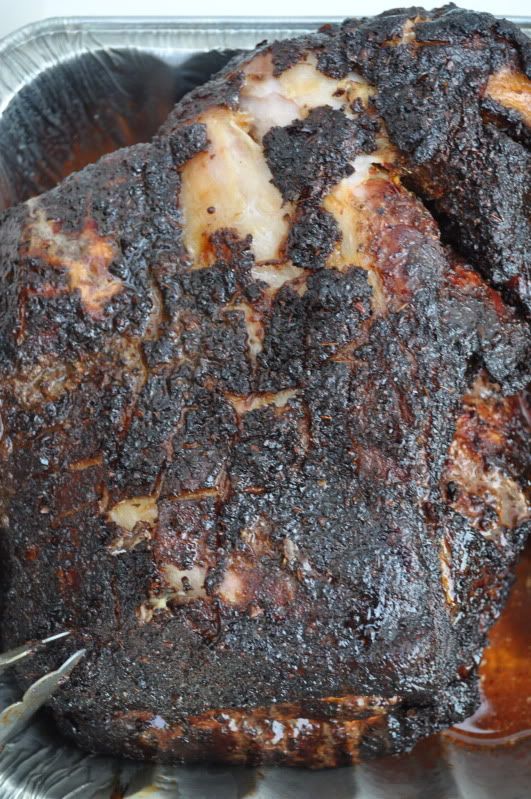 All Shredded up and getting ready to make some Sammiches...