Originally posted in a "Bacon Thread", but thought my fellow MES owners would benefit from my find.
I purchased BBQ Utensil Holders from Menards for $.66ea. I gently squeezed the top hooks to fit in the spaces between the wires on the wire racks. They hung perfectly from the wire racks. This thread is really to show the Bacon Hooks, but I did include a shot of my finished product, just to prove that real bacon was actually made.
Finished Bacon in MES after 6 1/2 Hours of Hickory Smoke.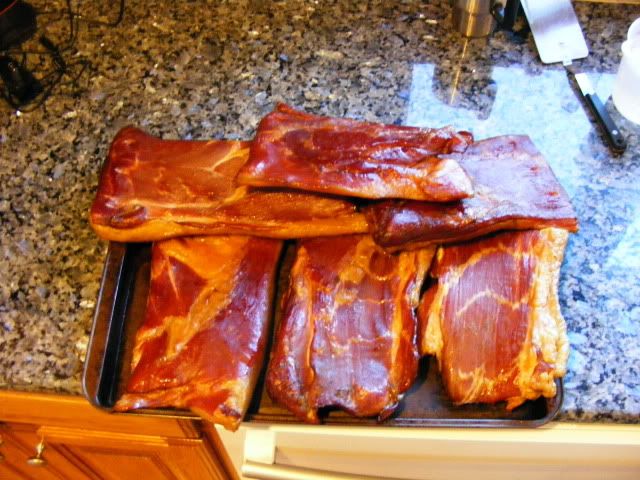 Todd