My wife picked up a 3lb. corned beef round and I figured it be better as pastrami then in a pot with potatoes and cabbage.
Soaked for 6 hours only got to change water 1 time had to go into work for awhile Saturday morning.
Here we are ready to go in the smoke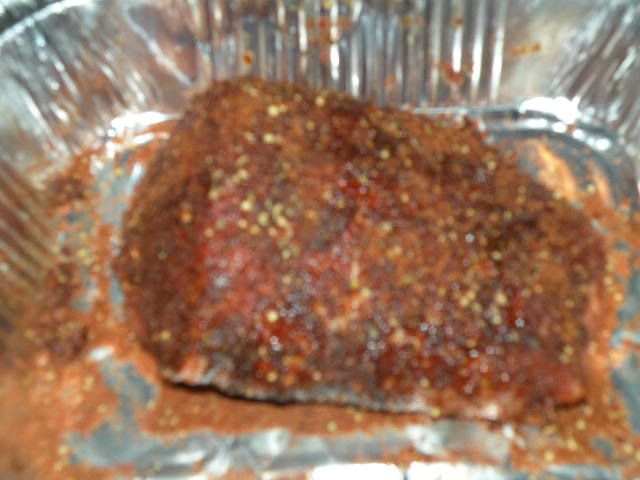 Beautyful Sat afternoon mid 70's and sunny no wind smoker held a steady 230 deg. used cherry and maple had the neighborhood smelling good.
3 hrs. in though this thing is rolling 150 deg.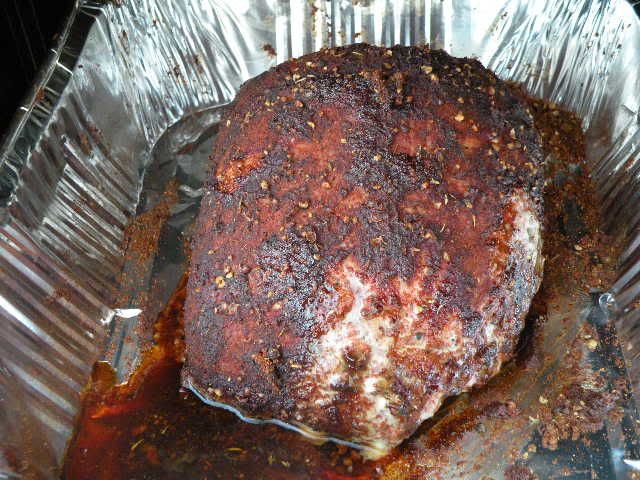 6hrs. 156 at 8 finally to 165 figured being a lean round i would pull at 165
after foilling and refrig till morning sliced up I was disappointed with the bark think next time will do a flat on the grate instead of a pan
Sunday dinner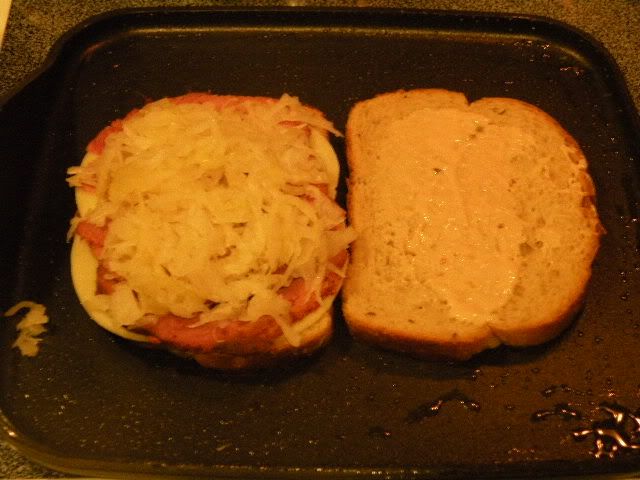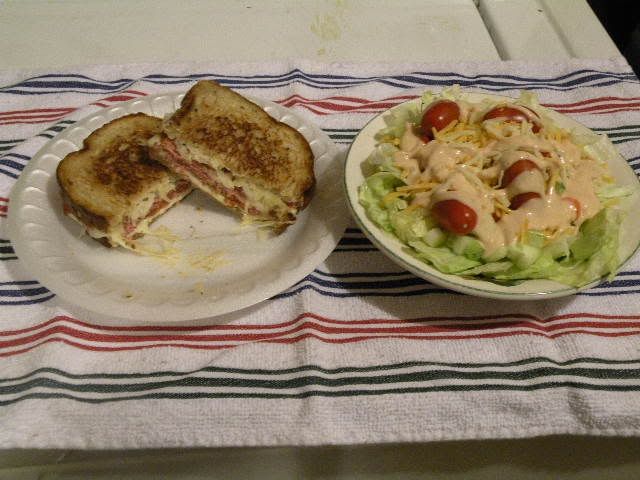 Need to stop at the market Monday for some knockwust..... want a sailor sandwich now.