Well after seeing the fatties I couldnt resist giving this a try, so last night I went ahead and did it. Made the stuffing with some bell peppers, garlic, onions, a little jalapeno and some button mushrooms. My fiancee helped me get it done since we started late and didnt want to be up all night. It came out really really good, so tasty! I will definitely be doing more of these. Here is a little qview for you guys, thanks for looking!
Cooking the stuffing...
Bacon weave..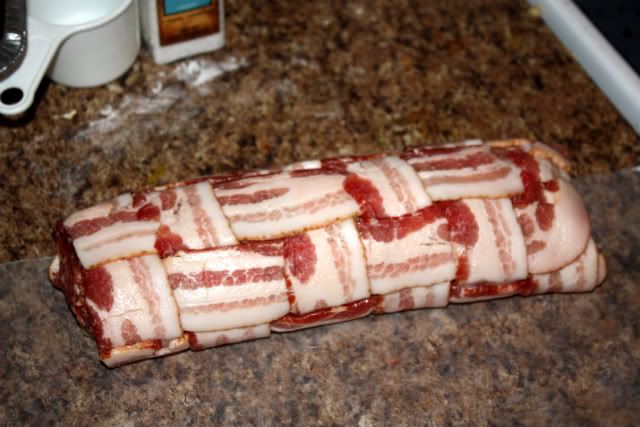 And the finished product after 2 hours of TBS and some time under the broiler to crisp up the bacon..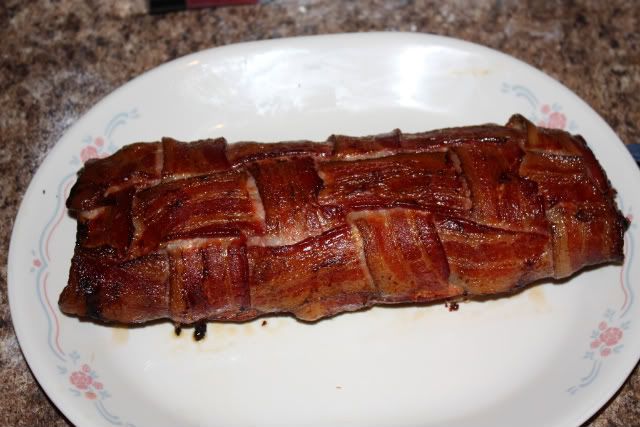 It was one of the tastiest things I think I have ever made, thanks to this wonderful forum and the great people on here!! Thanks!