As some of you may know I'm a newbie who is wanting to learn as much as I can about good BBQ. I just purchased a new 20" Wichita model Yoder Smoker. Finished seasoning it Wednesday and at the last minute decided to go ahead and smoke something yesterday. After spending the morning looking at several members posts about Chuck Roasts I decided I would give that a try. Went down to the local grocer and picked up 2 chucks that were about 3.5 lbs each. below is a picture of the 2 seasoned and ready for the smoker.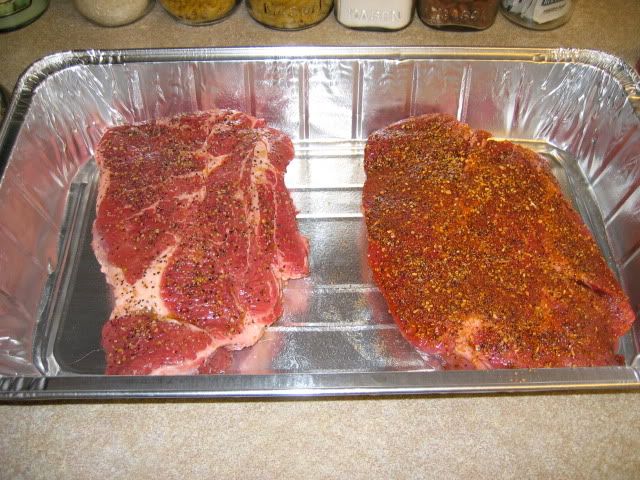 The one on the left was seasoned with Montreal Steak season and the one on the right was seasoned with Grill Mates steak rub.
Next is a picture of my new smoker with the "chuckies" inside.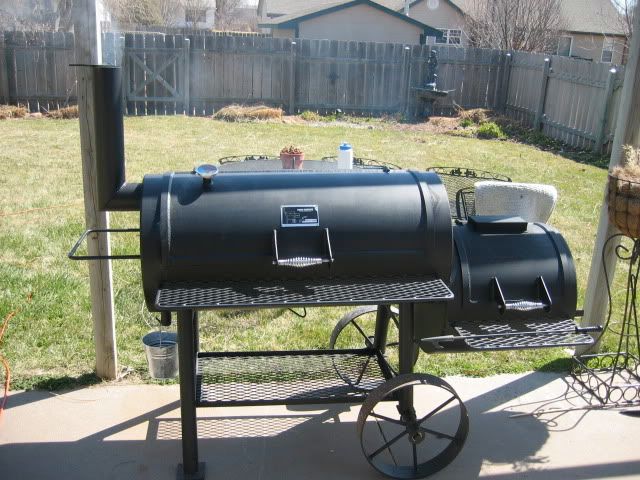 The roasts were in the smoker for 6.5 hrs before they were taken out to wrap in foil. I'm not sure my, supposedly instant read thermometer was working properly. Will have to check, by doing the boiling water test. but here is what one looked like just before placing them in foil to finish.
After an 1.5 hours I pulled them from the smoker to be pulled. Like I said earlier I didn't trust the thermometer so I'm not sure about what the internal temperature was. But here is a picture of one that I sliced to show the smoke ring. Sorry for the quality of the photo, I must have flinched during the shoot.
This final picture is of the finished product. I have a ton of questions about thermometers, maintaining temps, etc. that I'll save for a future post. I would like someone to critique what I did so I can learn for the next time. Don't have time for that now.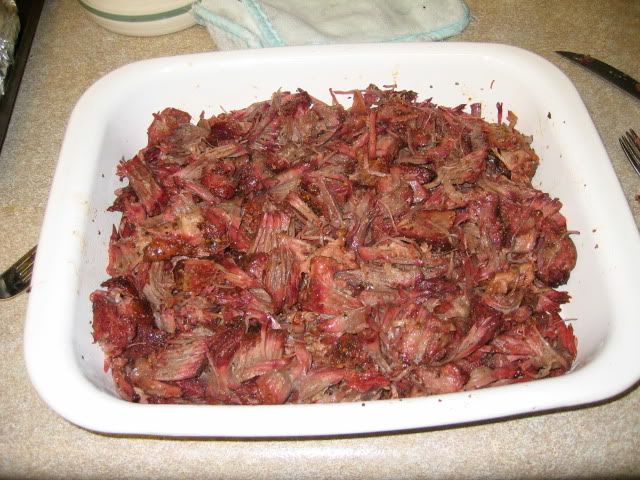 Later