Having seen a number of posts about making pastrami from corned beef and having read TulsaJeffs newsletter on the same subject, I decided to give it a go meownself. Ma Dutch picked up a 4 pound corned beef flat several weeks ago. I soaked the flat for about 8 hours, changing the water every 2 hours. I dried off the flat and gave it good dusting of TulsaJeffs Rib Rub-minus the salt. Into the Lang smoker it went along with 2 pork butts, a pork loin, a pork tenderloin and some beef dino ribs.
Everything was smoked at 250° and pulled off when the desired temps were reached.
I pulled the 'strami off at 190° and let it cool off in the fridge overnight and the next morning it was vacu-sealed and placed into the freezer for St. Patrick's Day. Tuesday morning I pulled the 'strami from the freezer and placed it in the fridge to thaw for 24+ hours.
Yesterday, around 2 pm I placed the pastrami in the crock pot with 3/4 cup of beef broth. When the internal temp reached 190°, this is what I had: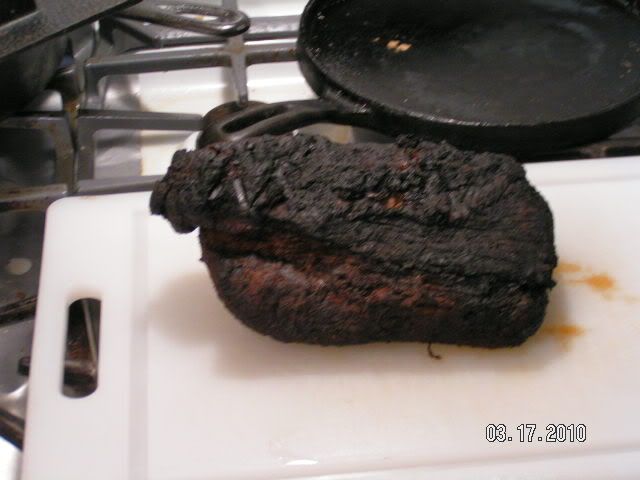 Here it is sliced up for some sammies: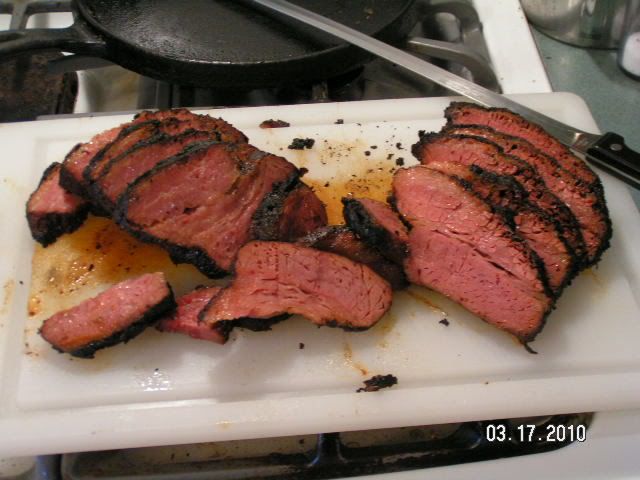 And here is the sammie build- two slices of sourdough bread spread with some Thousand Island Dressing, topped with sauerkraut and Provolone cheese.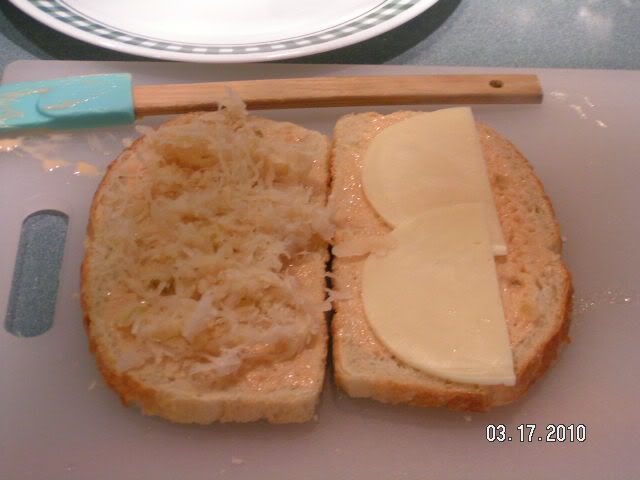 And then the pastrami:
On to the griddle for some toasty goodness: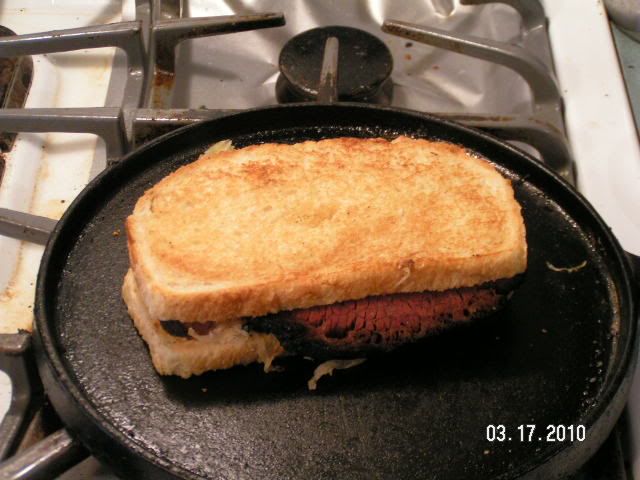 And served up with some more sauerkraut, chips, a pickle and one of Ma Dutch's Green Rice Krispy treats for dessert.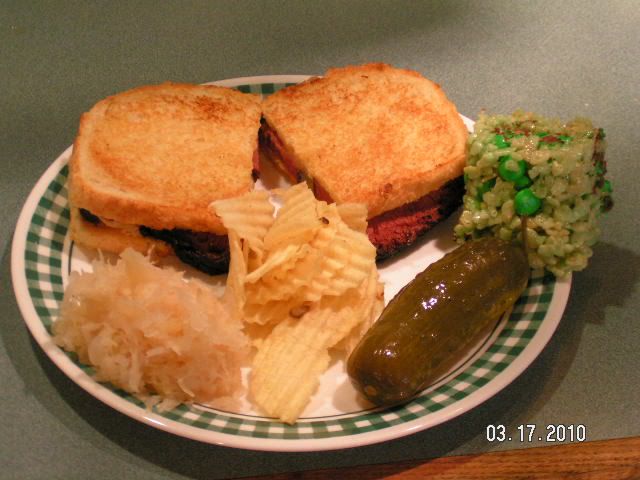 This 'strami was worth doing and will be done again for sure. While eating this great creation, my brother called me to brag about his corned beef and cabbage supper that he was enjoying. I kinda stole the wind from his sail when I described how I made my sammich and how awesome it was.