I was bored on Sunday and headed to my local Harbor Freight to check out their Parking Lot Sale. Came home with (4) 10" tires and rims for $4 each. Monday, I headed to Metal Supermarkets and picked up some 5/8" round stock for the axels and a 4' chunk of angle for the frame.
I've been hiding my new Miller Mig 250 for awhile, and figured I should break it in. The wheels are way overkill for my MES, but for $4 ea. I couldn't go wrong!
My wife could not stop laughing at my creation!!!
Harbor Freight - $17
Metal Supermarkets - $10
Total Cost = $27
All Terrain MES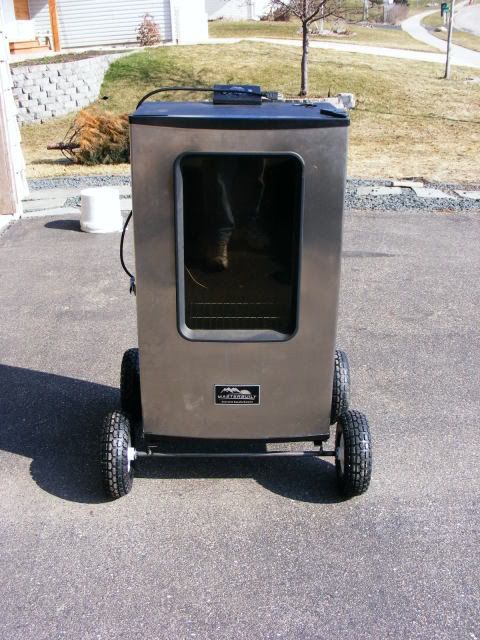 Unbolted Feet and Bolted on Some Angle Into Existing Holes For The Frame. I Used 5/8" Round Stock For The Axels and welded it to the frame. Notice The Tabs For the Grease Pan Have Not Been Moved Yet.
Extended The Frame 1" Past the Front. Tires Also Work As A "Stop" for The Door.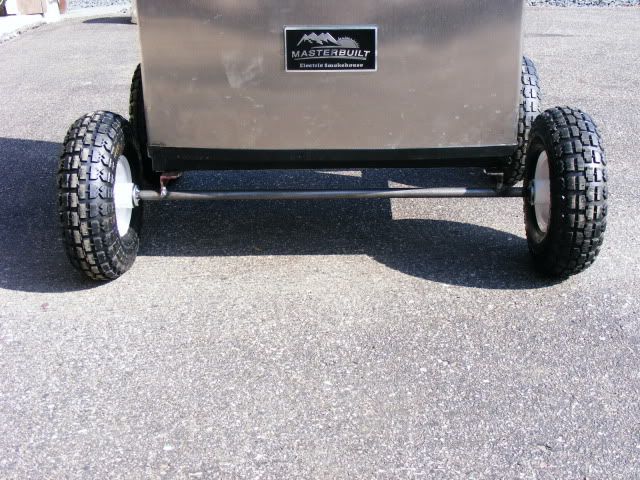 Moved the Clips For The Grease Tray and Extended The Frame Approx. 4" To The Back. Very Stable!
Bolted On A 5 1/2" Garage Door Handle To The Back. Tip The MES Back On It's Rear Set Of Wheels and Roll It Around Like a 2-Wheeler.
Todd