Okay, today was so nice & beautiful, we had to fire up the CG & get some smoke going. So, brought out the butt, and mustard rubbed it good with our creole seasoning we use.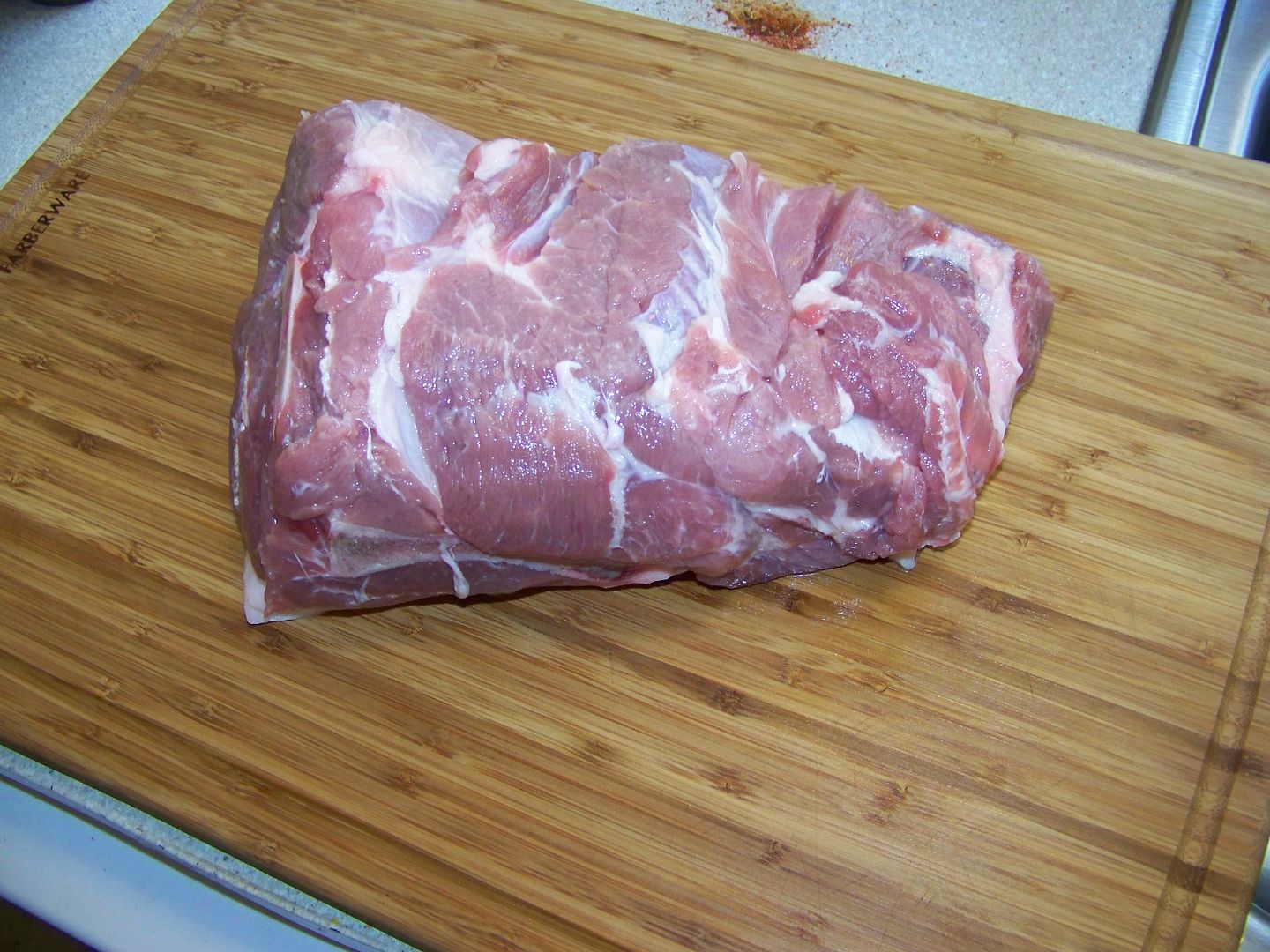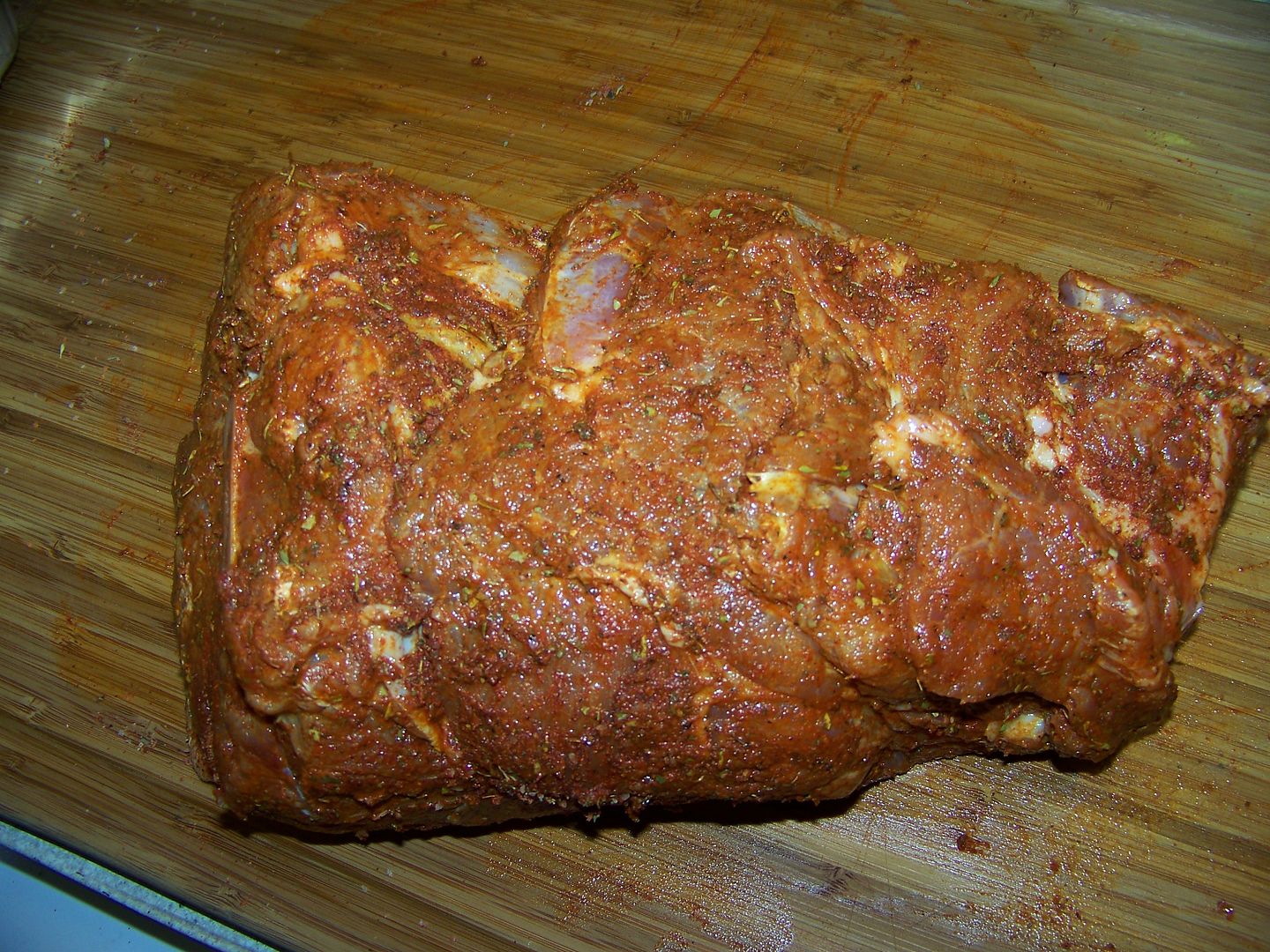 And then the spares: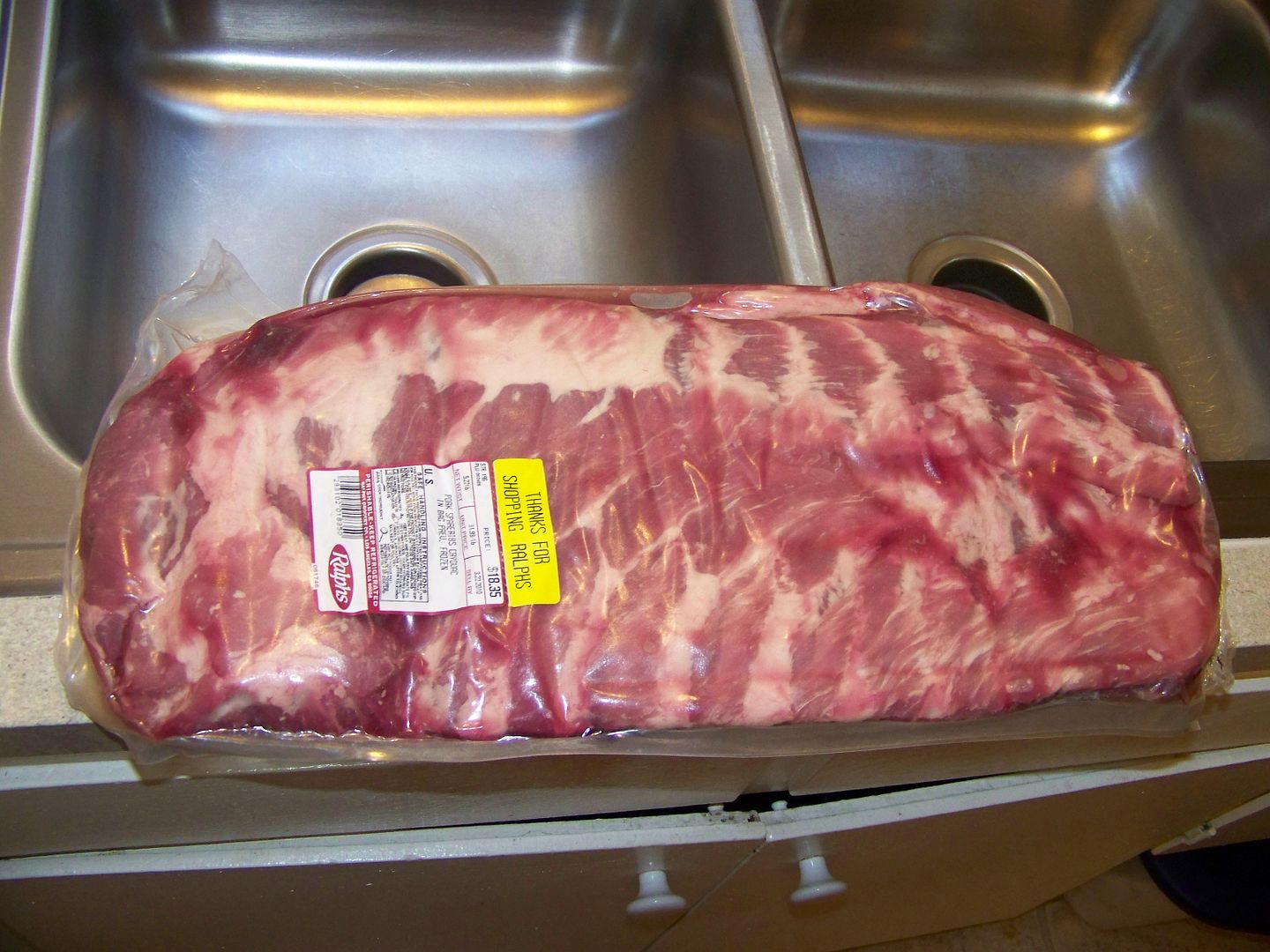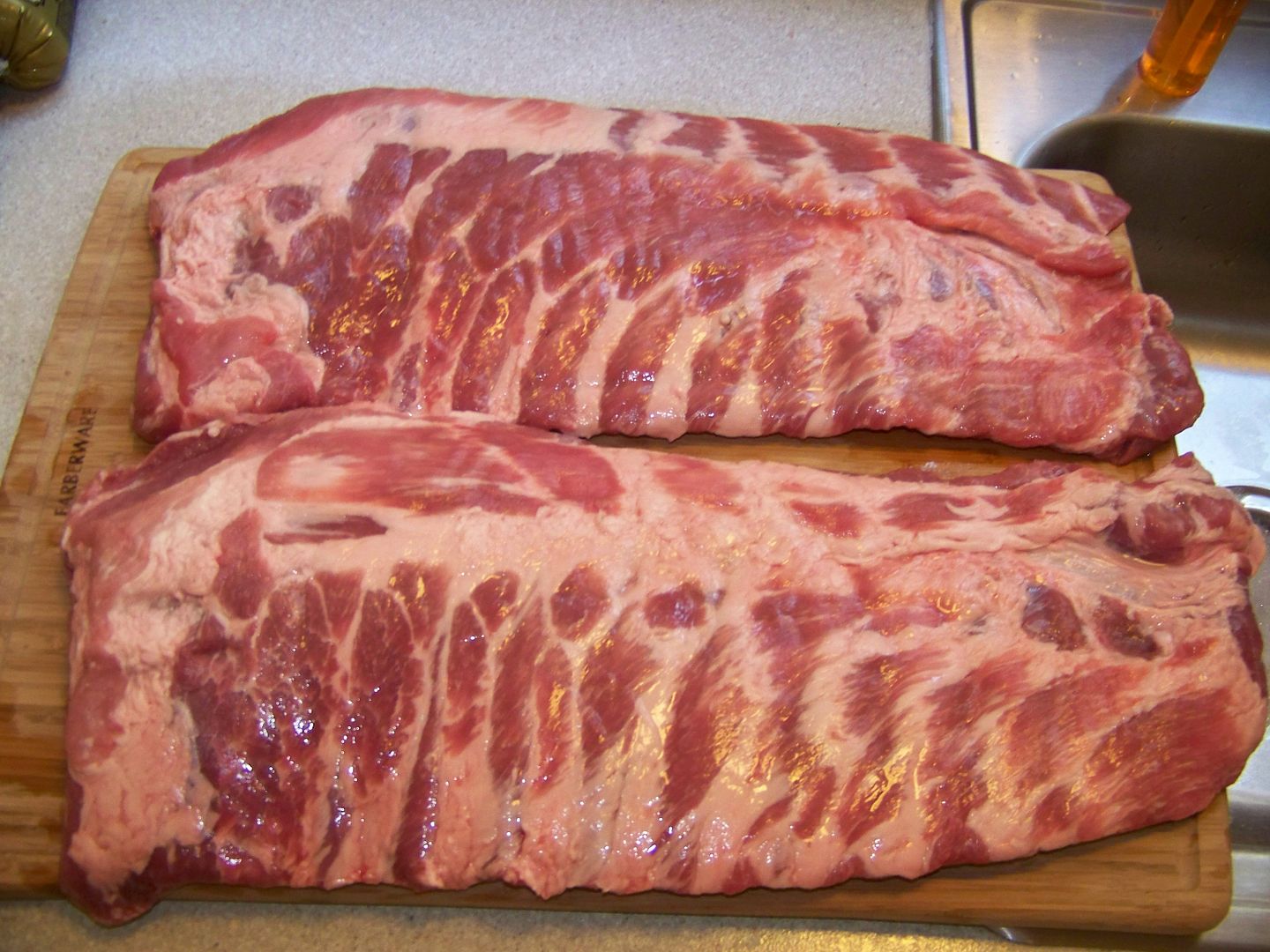 And after my attempt at a St. Louis cut & mustard rub: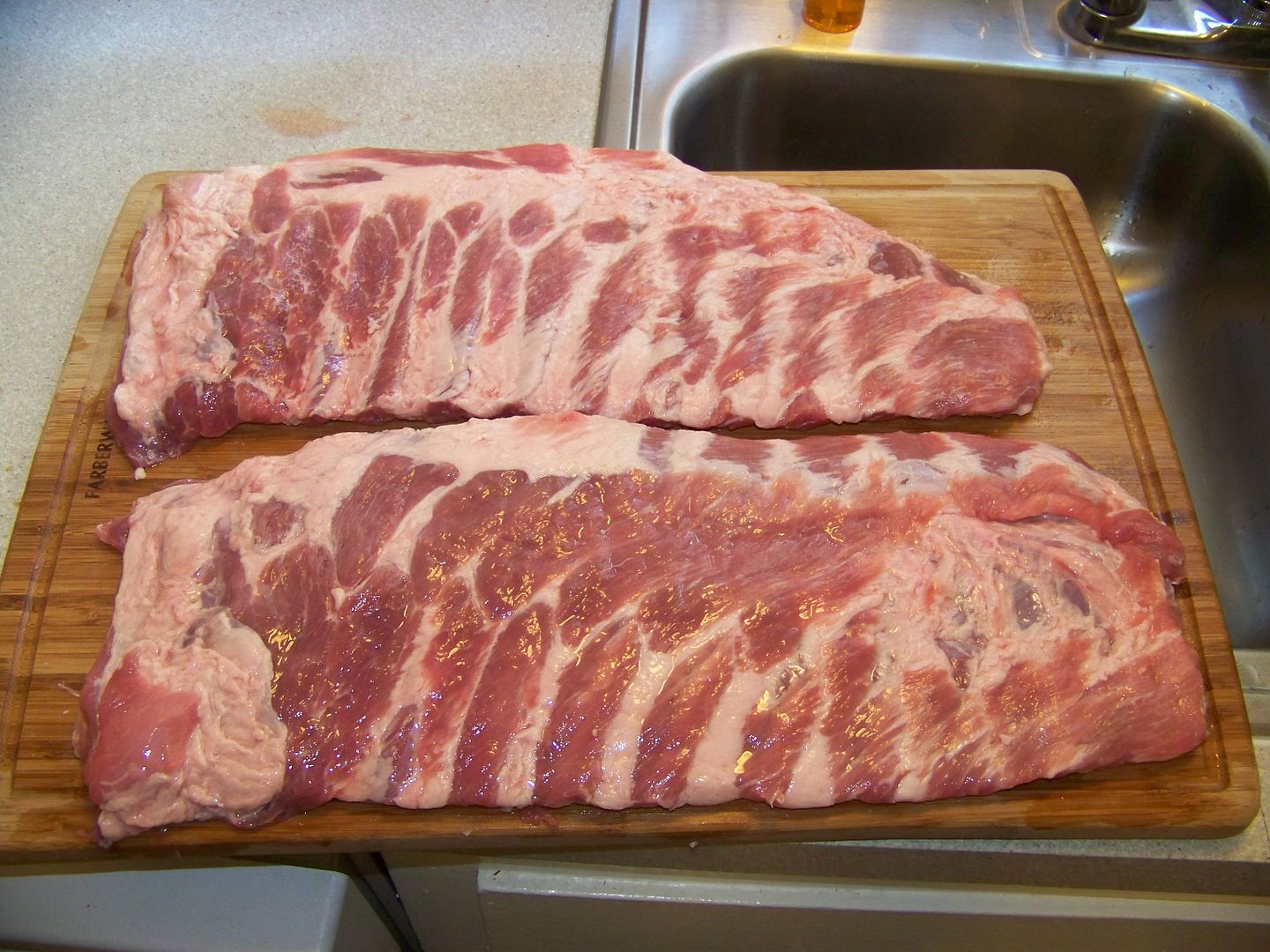 And of course we have the fattie line up. On the left, brown mushrooms, onions & sharp cheddar & on the right, something I have been thinking about, green olives, blue cheese, brown mushrooms & onions.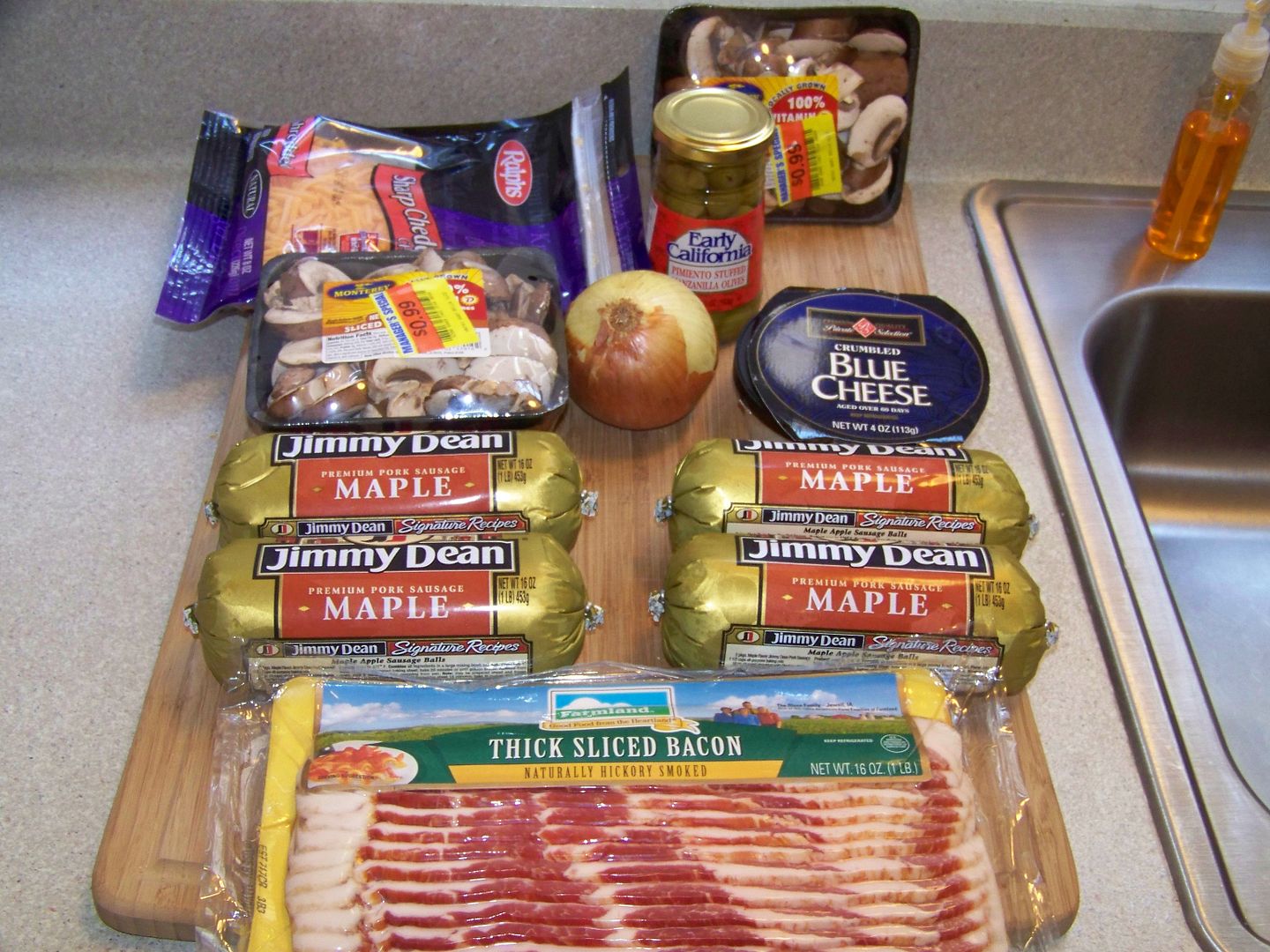 Oh, I almost forgot, my assistants.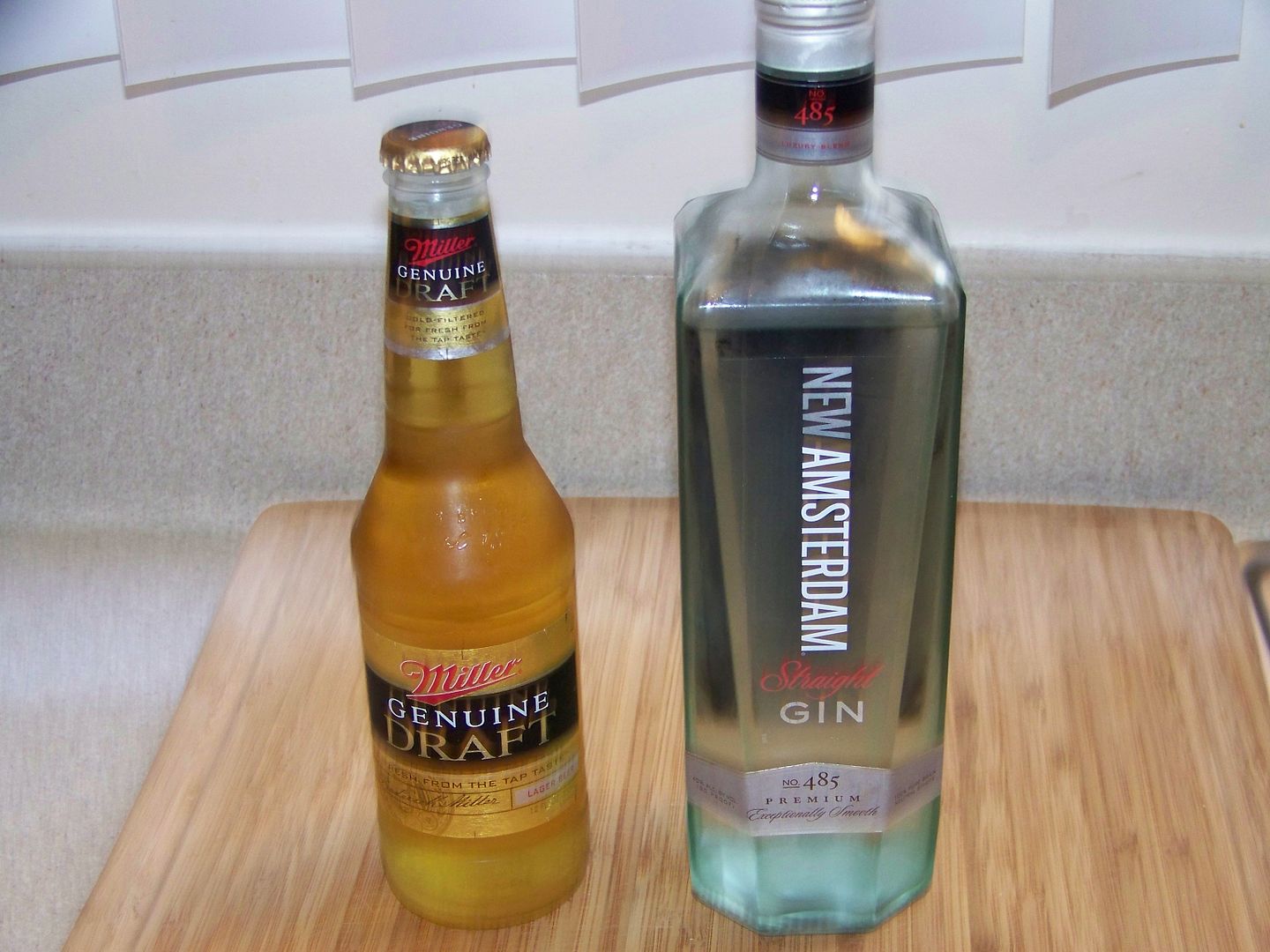 Wifey with the pototoe salad.
And her empanada's as usual.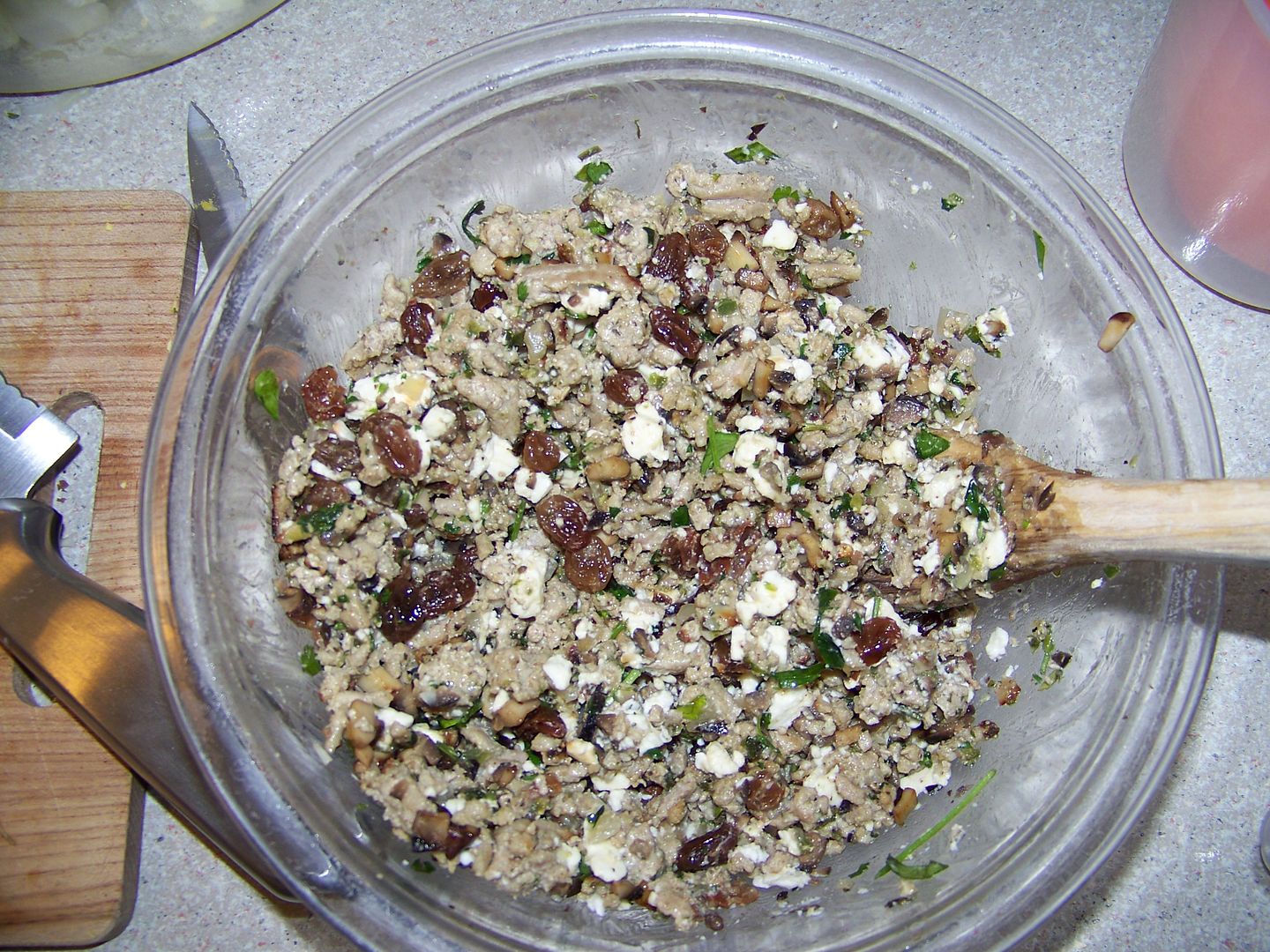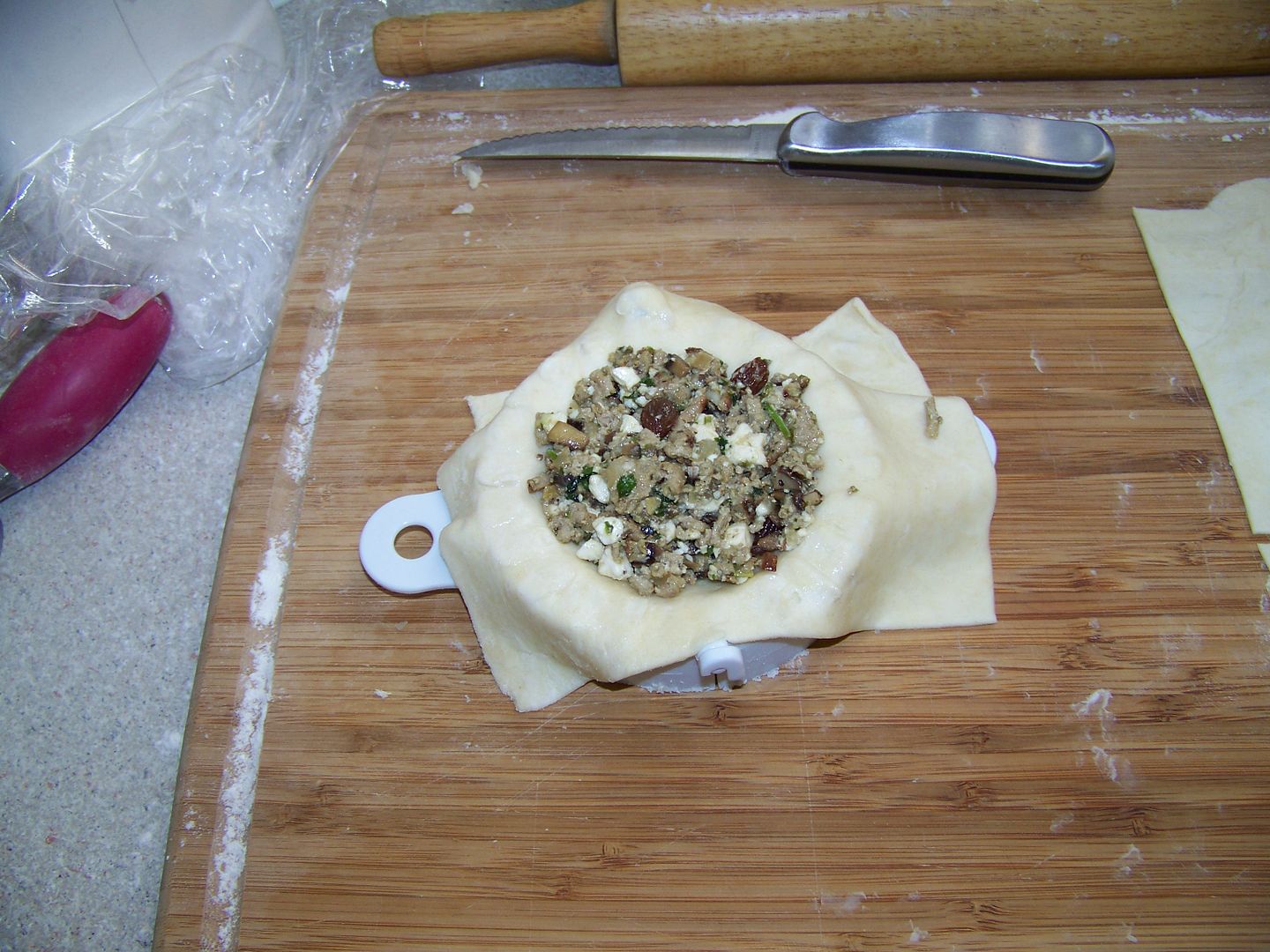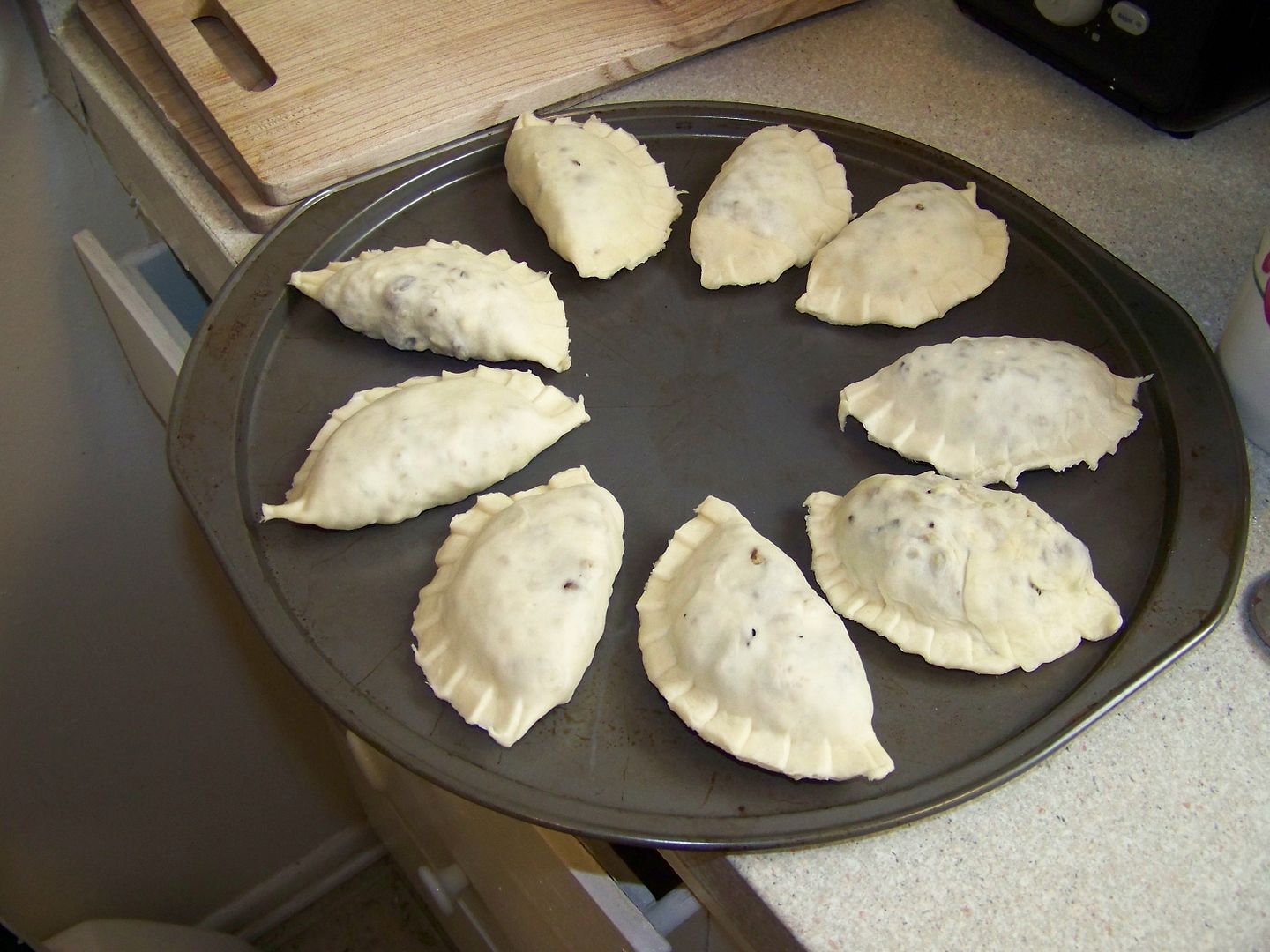 And some veggies on the side.
Ribs are done. 3-2-1 method with a spritz of apple juice during the foiling period: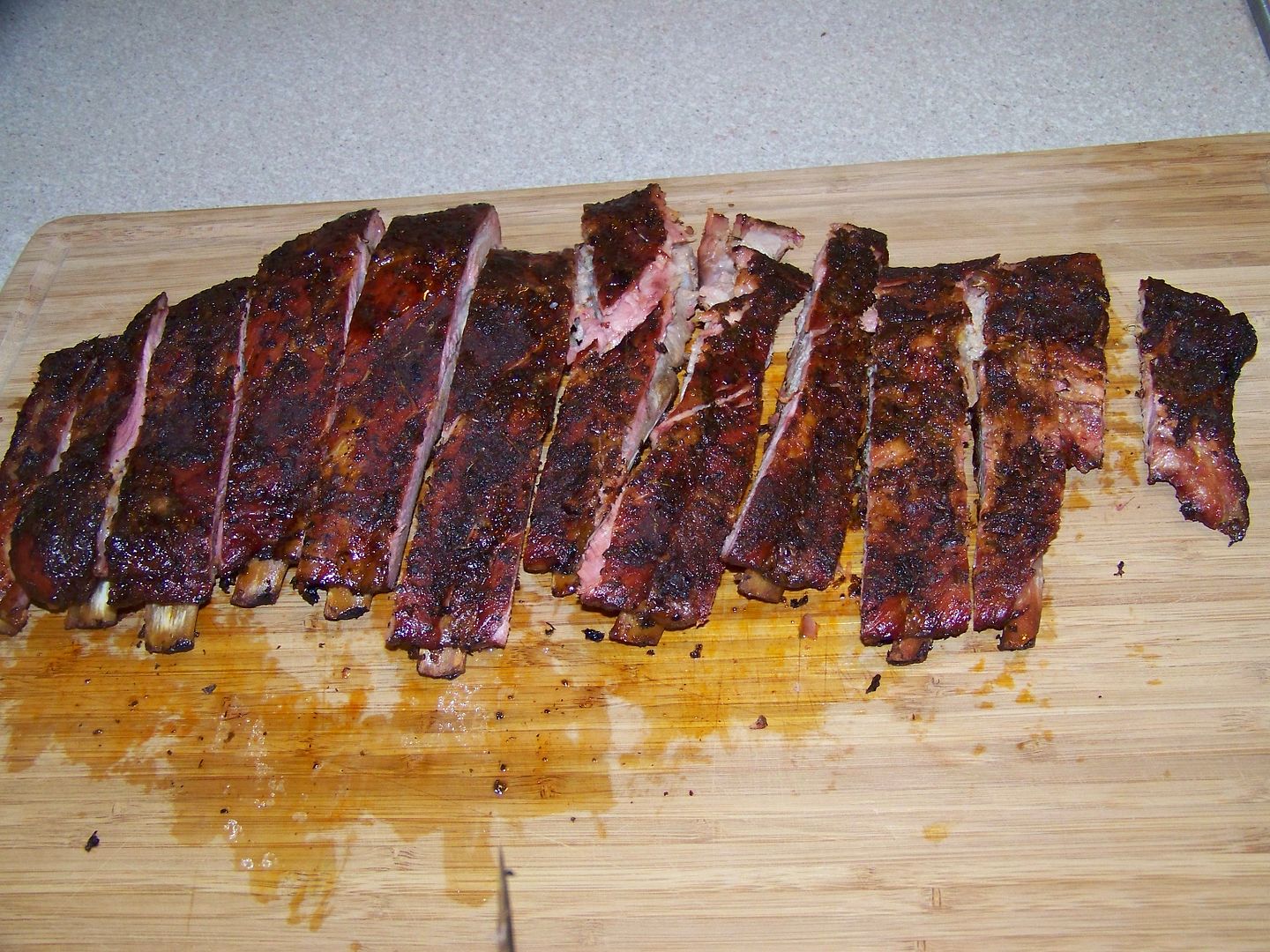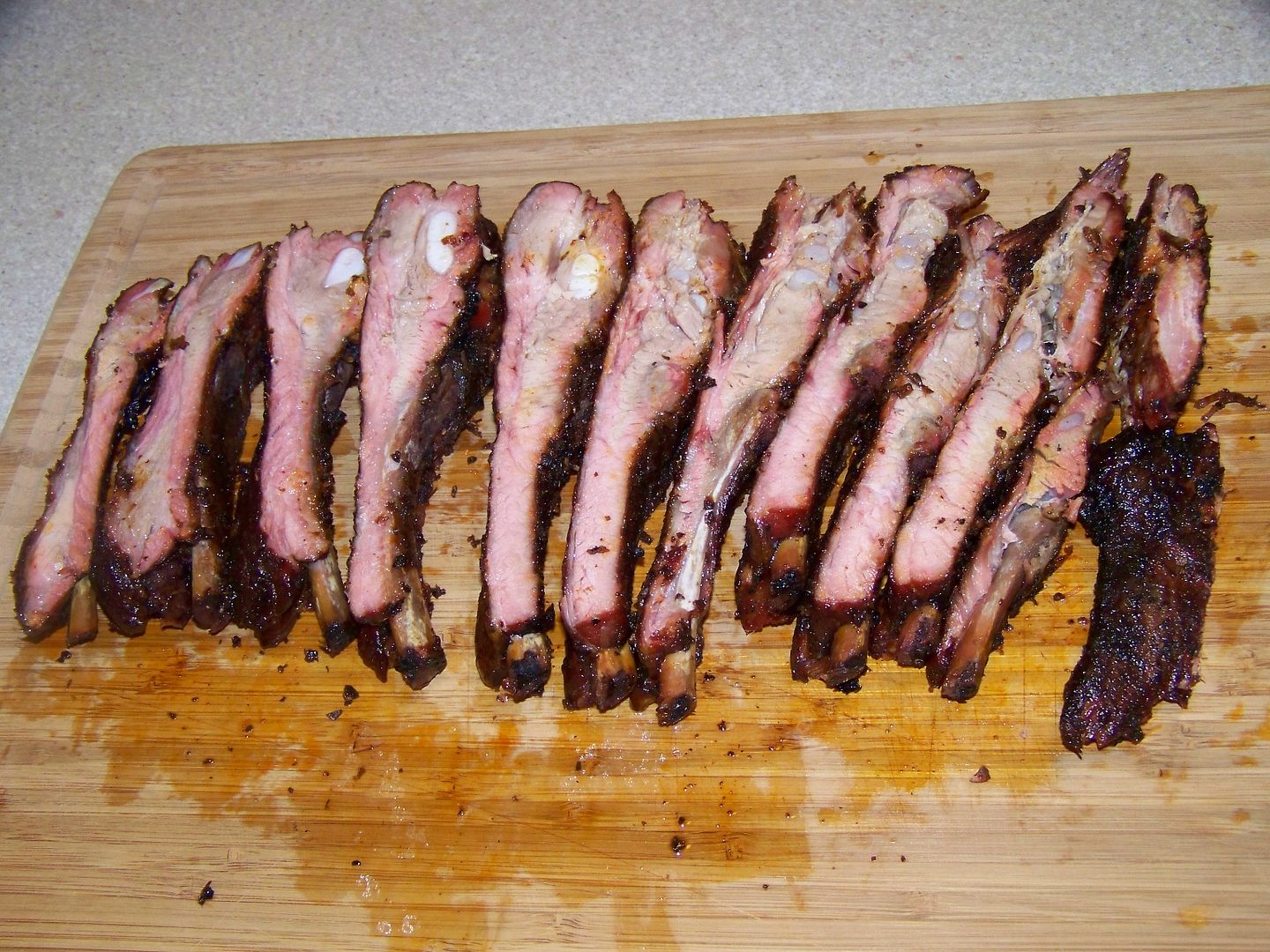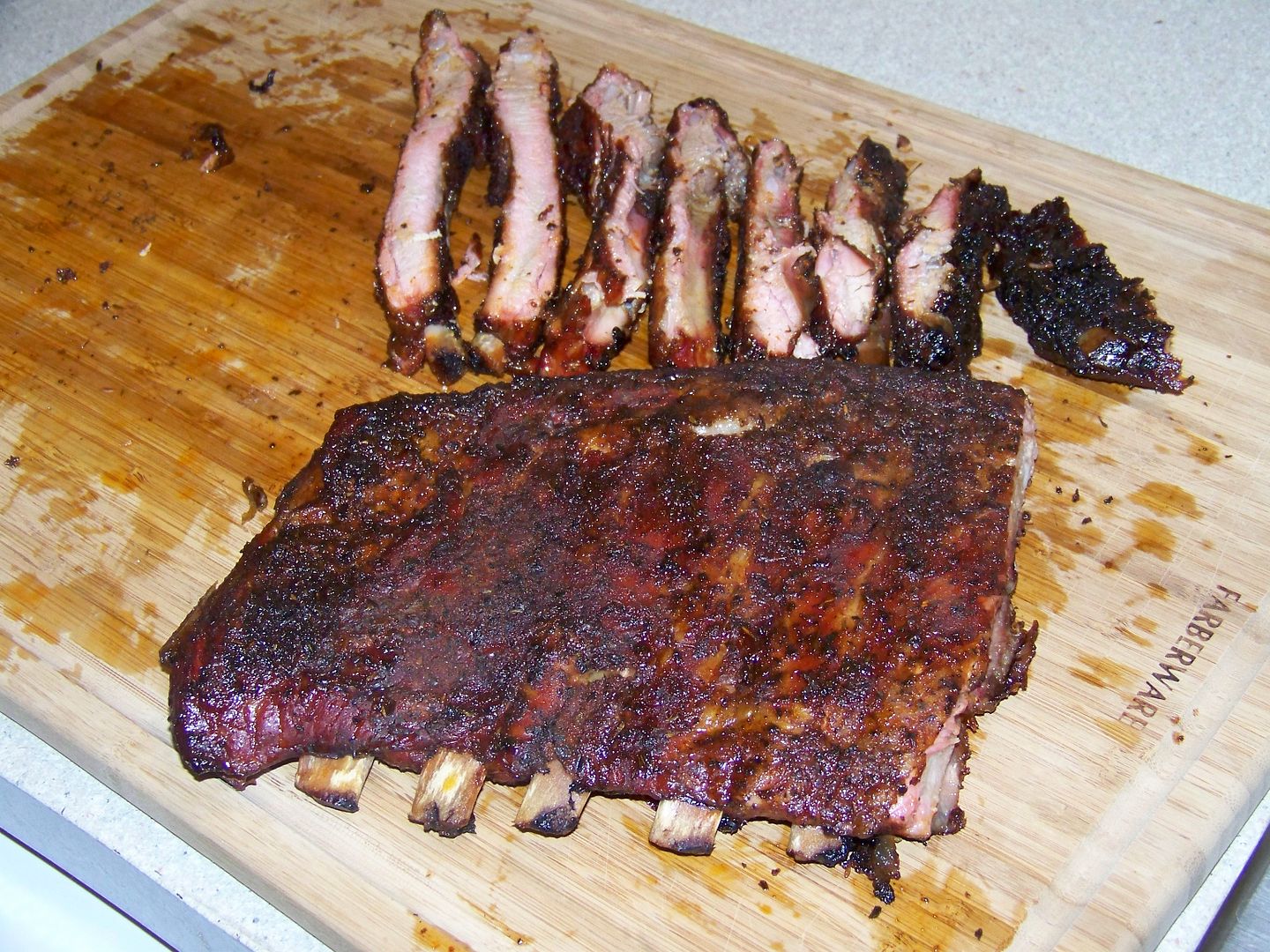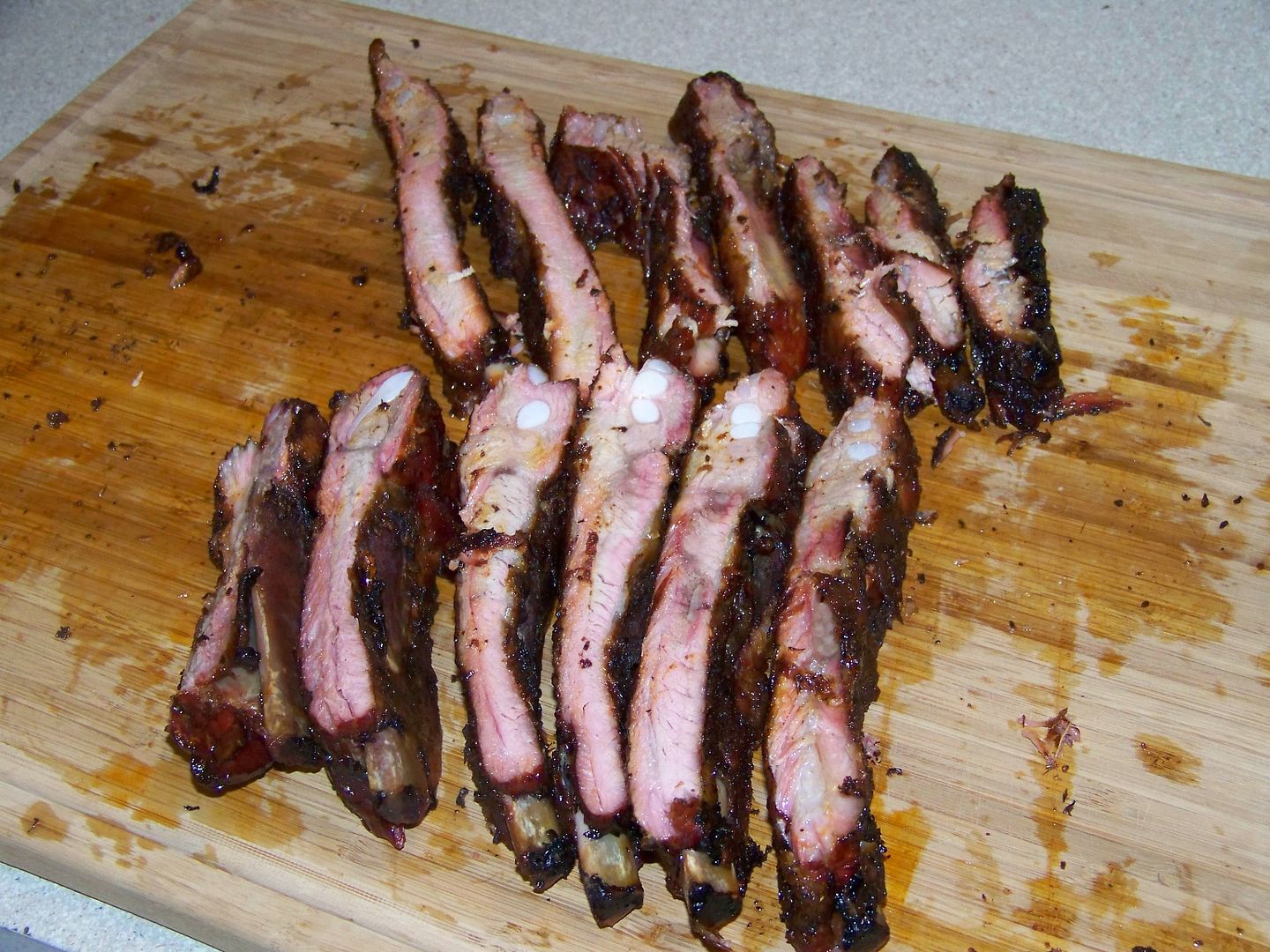 And the Butt: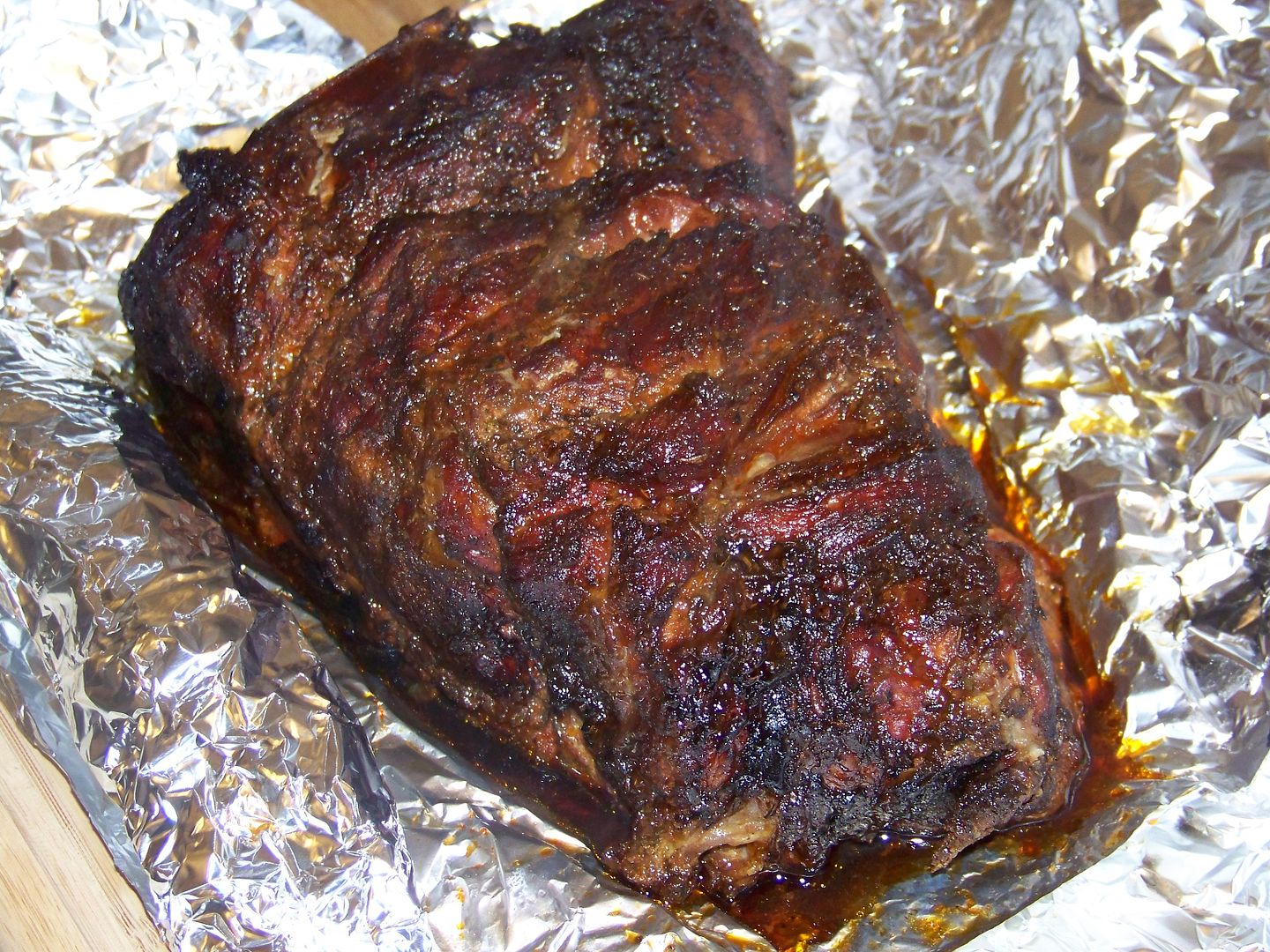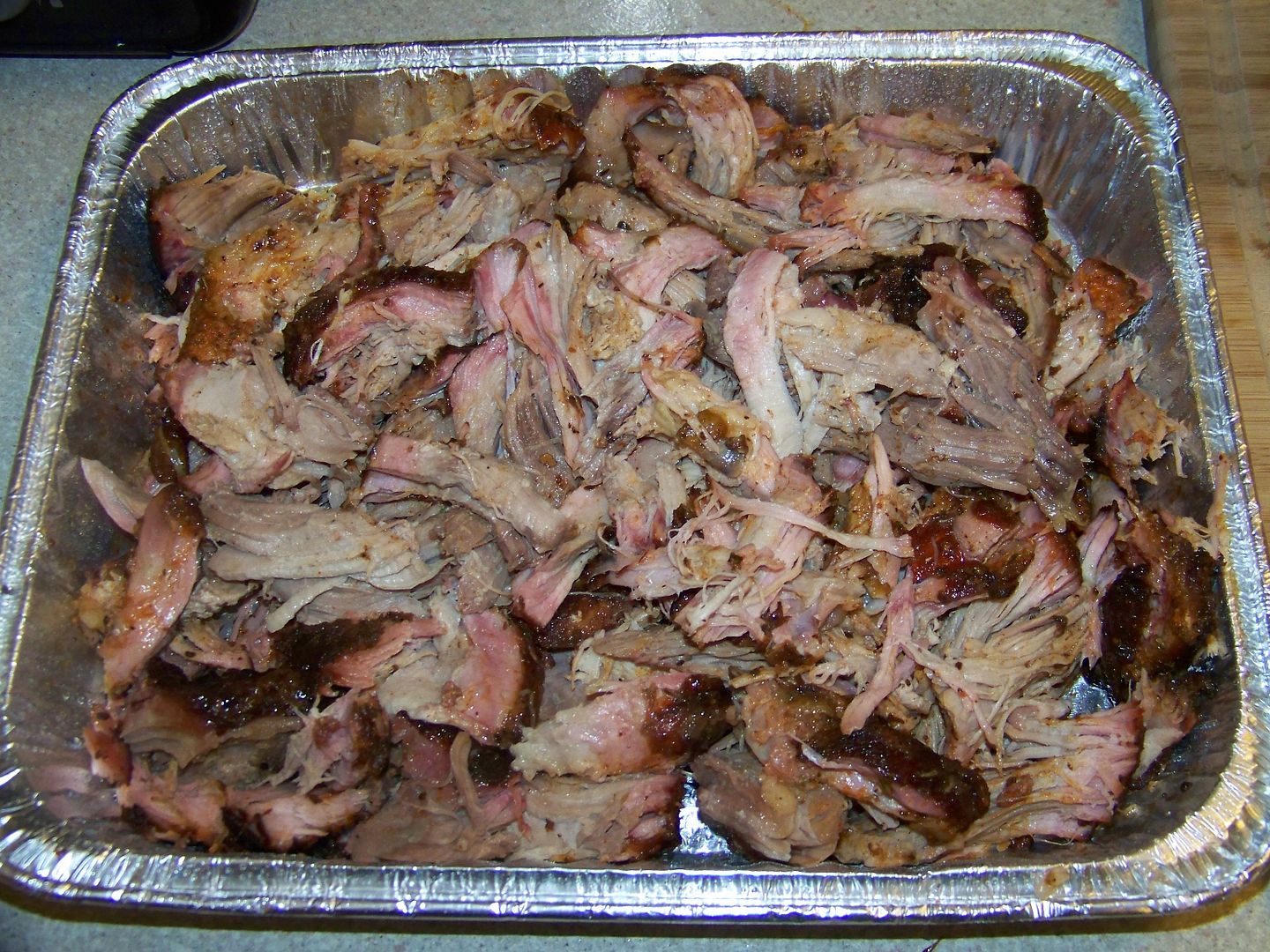 Don't forget the fatties. Sharp cheddar, brown mushrooms, onions: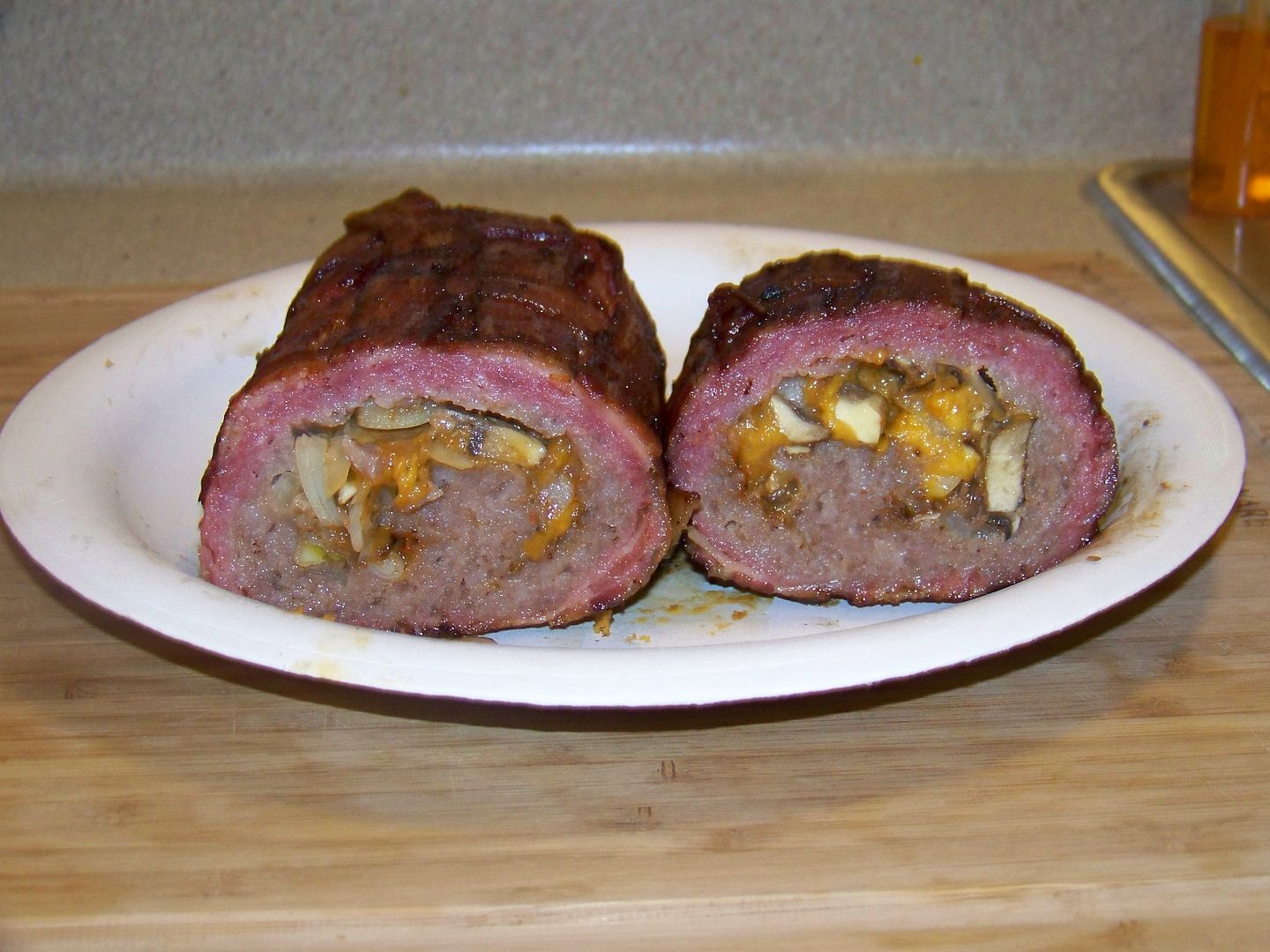 And I can't tell you how good this one was with the green olives, blue cheese, onions & brown mushrooms.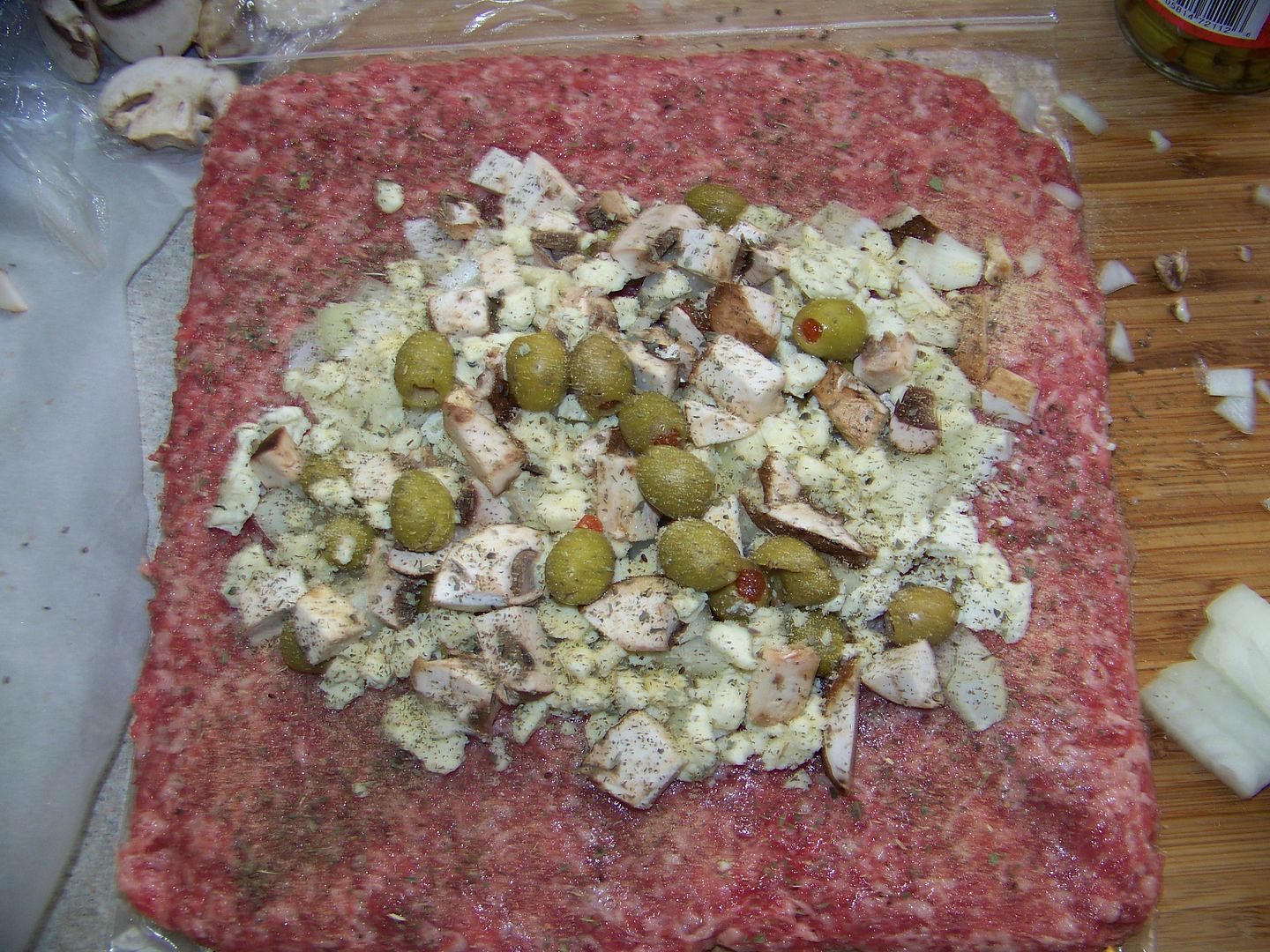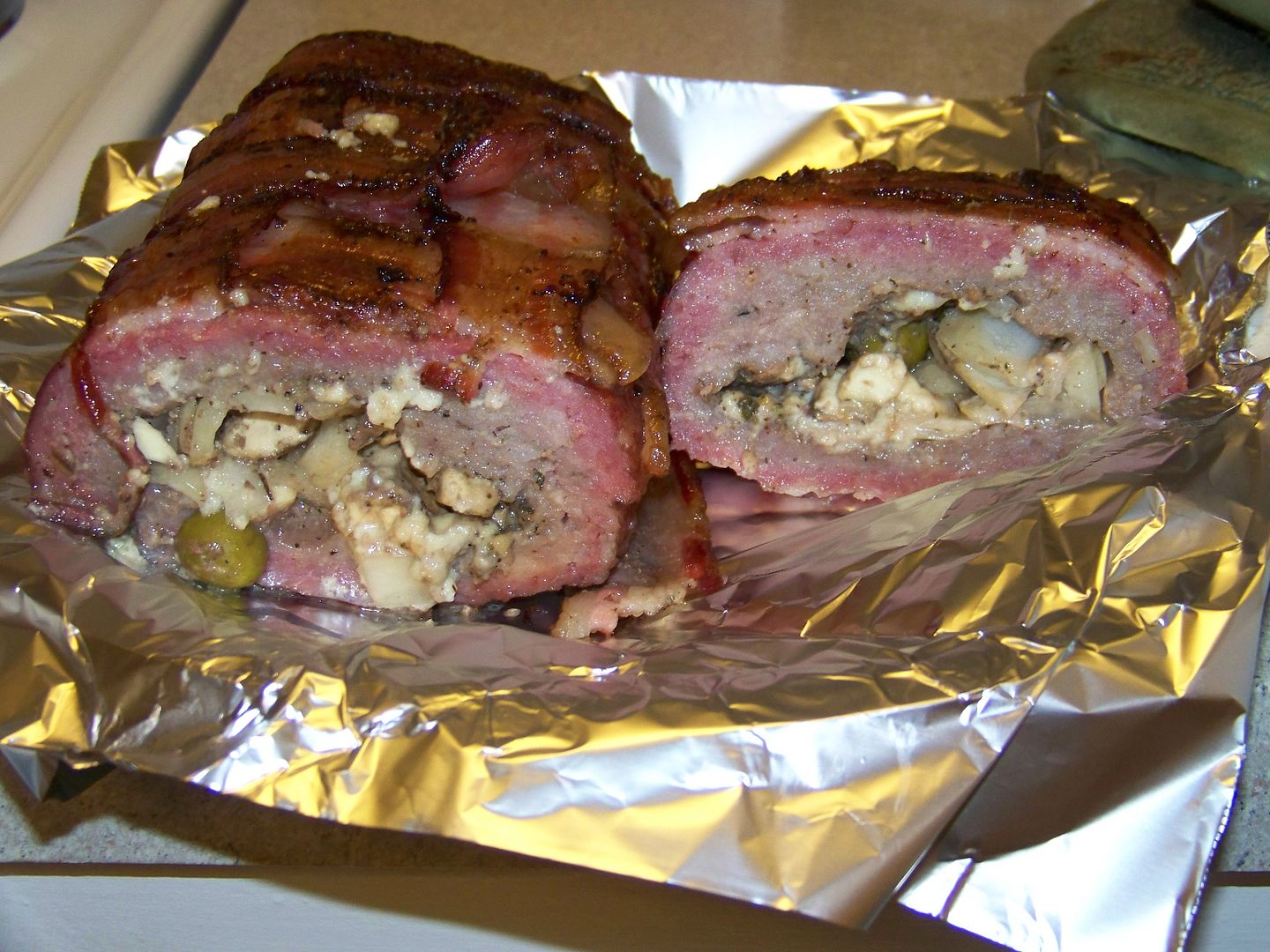 Dinner is served.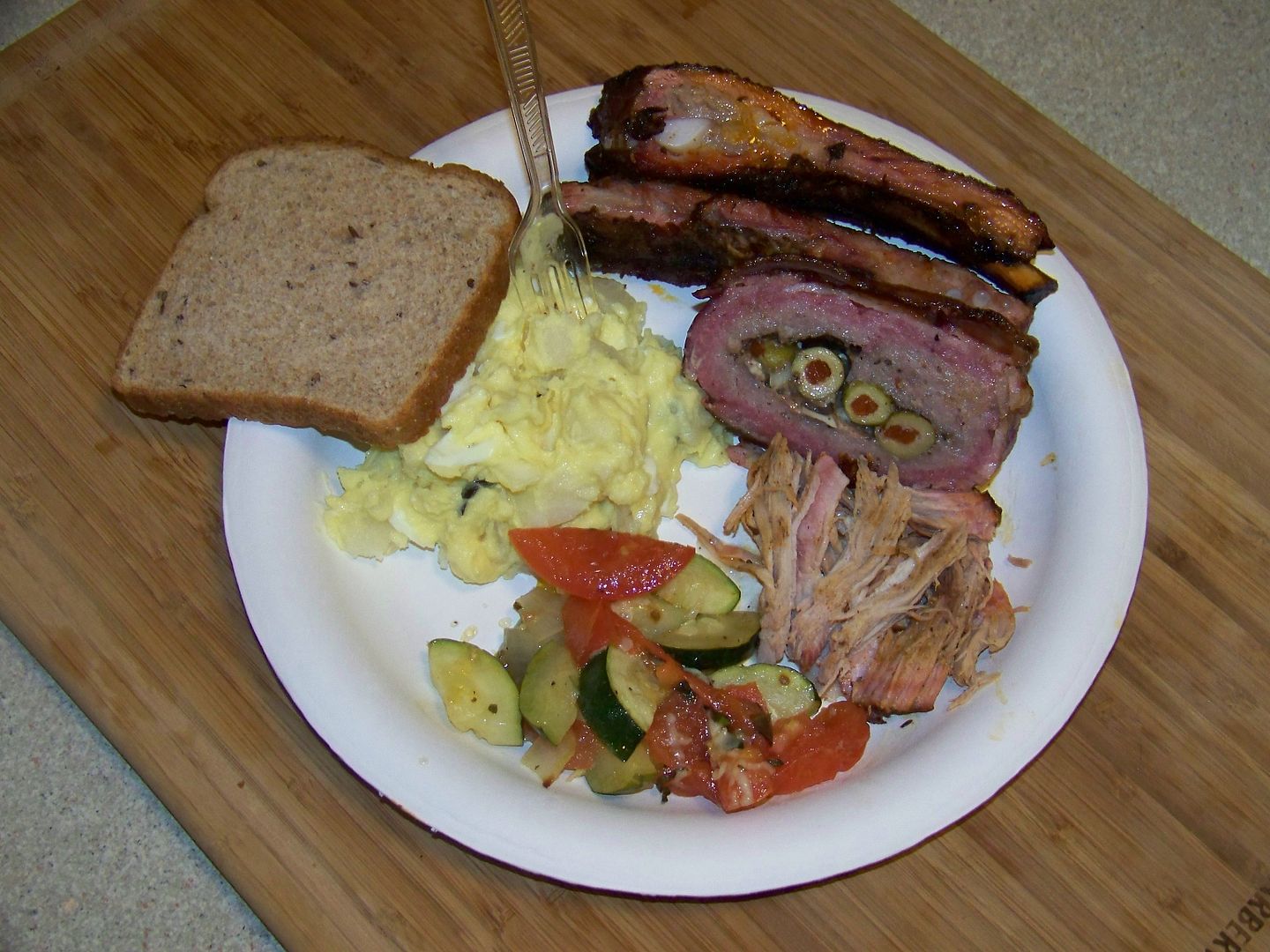 And don't forgot dessert; Chocolate Chip Cookies.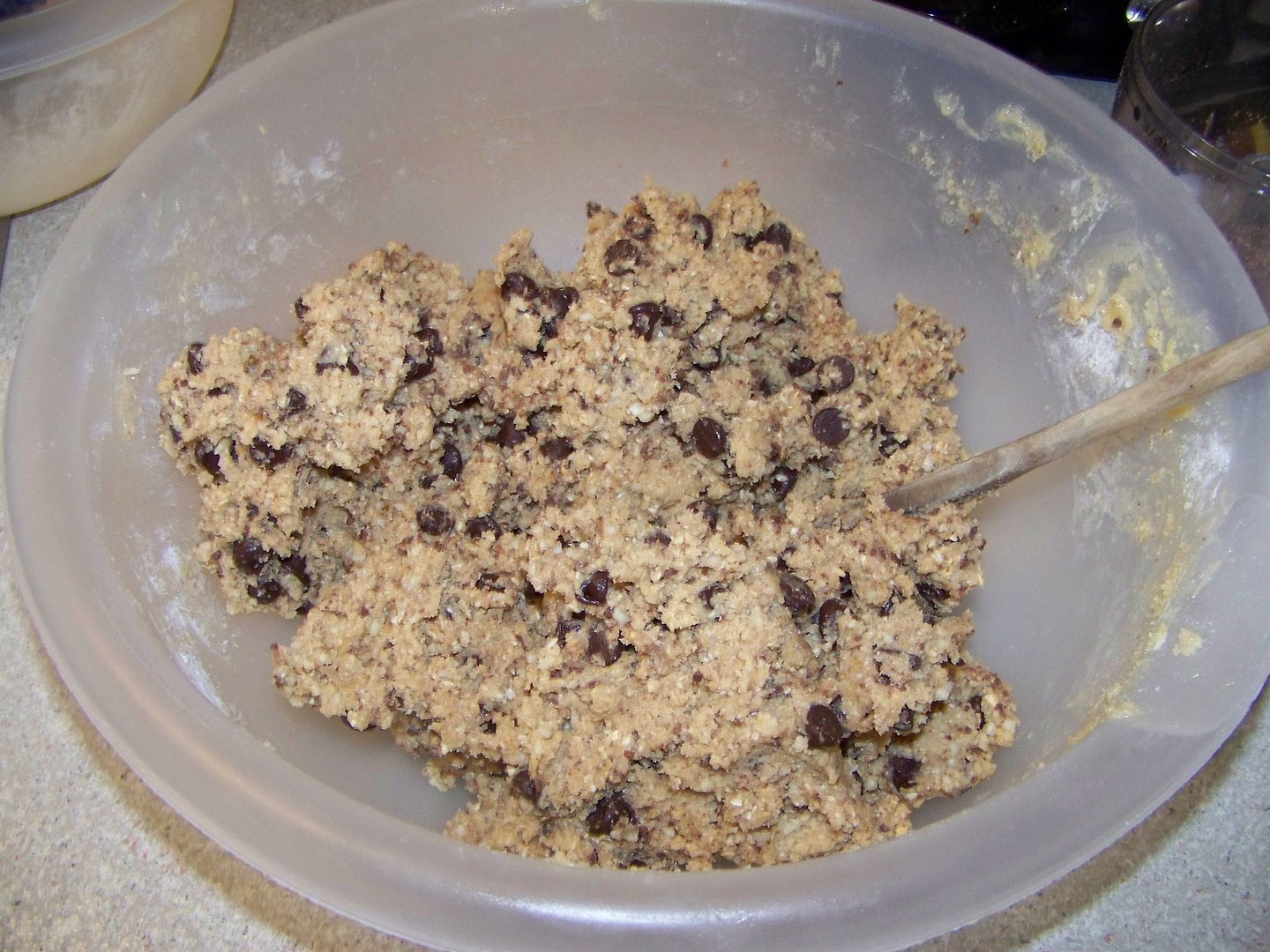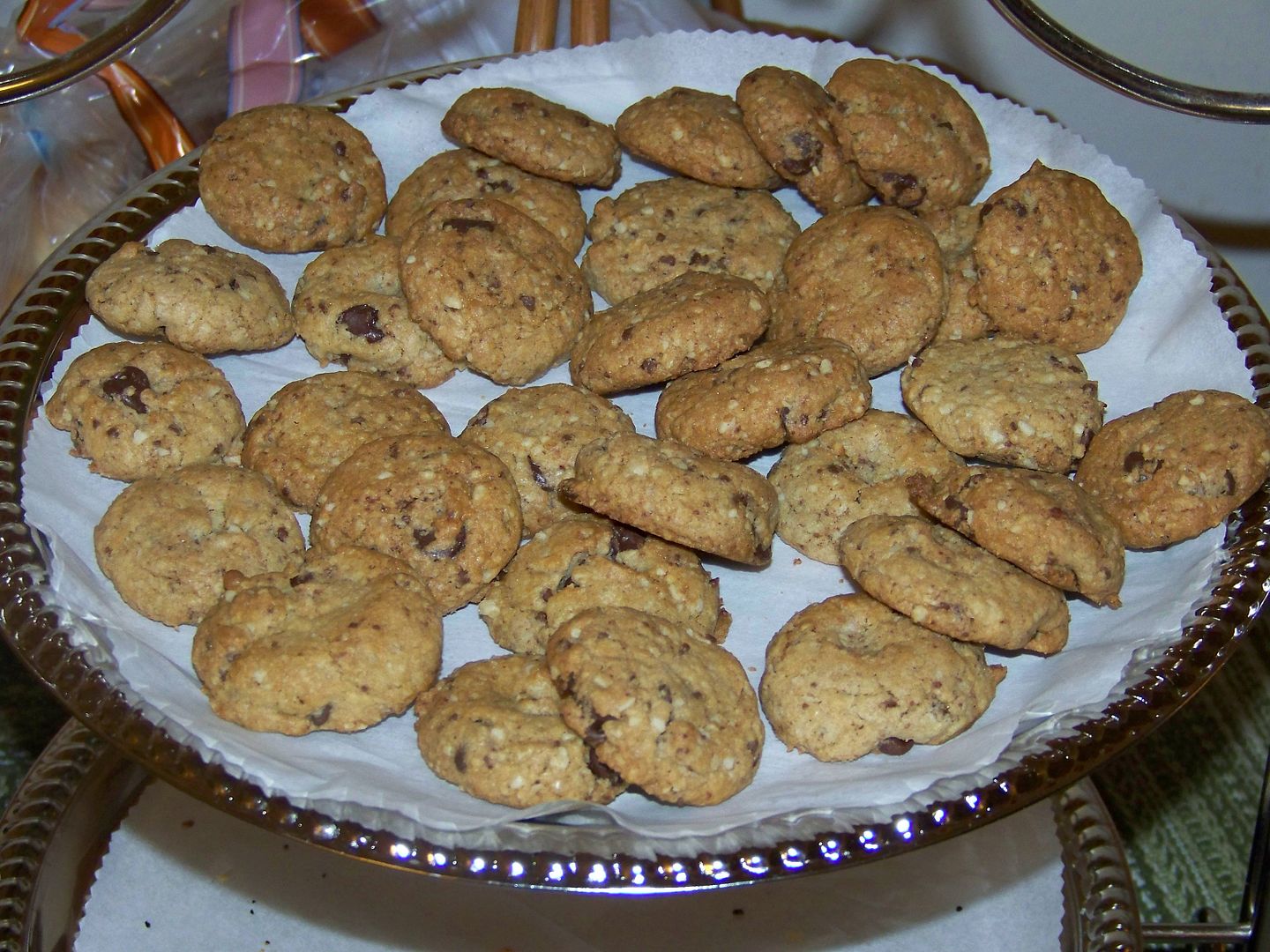 The pork was soft & delicious, the ribs were tender & juicy & the fatties ARE always good. The flavor of the blue cheese was incredible. That one was seasoned with garlic also & was great. Thanks for looking.