I was really wanting to make salmon candy but could not justify the cost. I noticed a sale on pork loin chops and had an "aha" moment. I tried a dry cure recipe used for salmon, cured the pork over night and smoked for about 5 hours. I think they came out great, and for $1.98/pound, an inexpensive treat.
Here they are just finishing in the smoker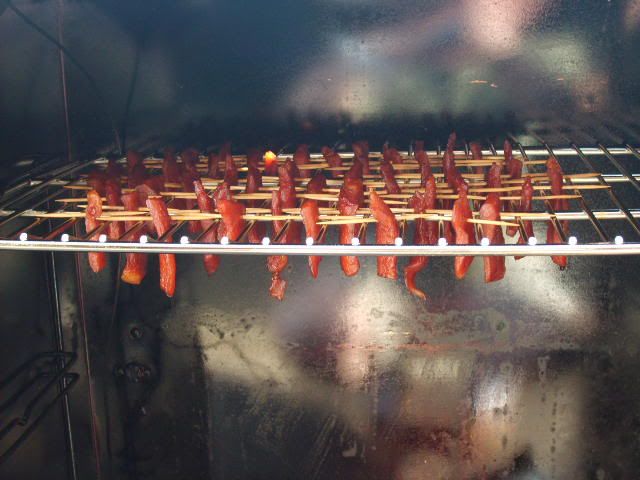 Here they are all finished!
What you see is the result of six loin chops. I just cut then into about 3/8" strips.
The dry cure was pretty basic stuff - salt, sugar, tender quick, garlic powder, onion powder, cayenne and coriander. I let it sit over night, about 16 hours.