Received a wonderful package from Paul yesterday, so many sauces and rubs he forced me to pick up a few racks of spares to try them on, what a shame
First were some BBQ sauces and matching rubs.
Jack Stack Barbecue, K&M Bar-B-Q, Hayward's, Arthur Bryant's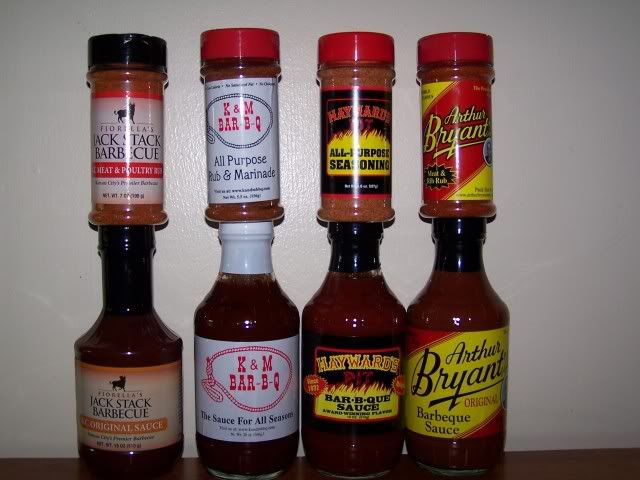 Kansas City's Baron of Barbecue (7 time world BBQ champion), Three Little Pigs Spicy Chipotle BBQ sauce, Hillsdale Back sauce, L.C's famous sauce, Gate's BBQ sauce.
Chipotle Con Queso, Plowboys BBQ Bovine Bold rub
So many great rubs and sauces to try, and only one out of the whole lot contained High Fructose Corn Syrup but the only reason one had it in there was because they added ketchup which contains HFCS.
I really enjoy sauces that stick with sugar as opposed to HFCS like most.
Thanks Paul, it was like Christmas day reaching in the box and pulling out present after present.