After my first run at wings, I guess I had a taste for them, so doing some more tonight.
Figured ABT's would fill that "fire" need from last time.
Using Franks again, but following the suggestions of injecting them this time.
What we're up against..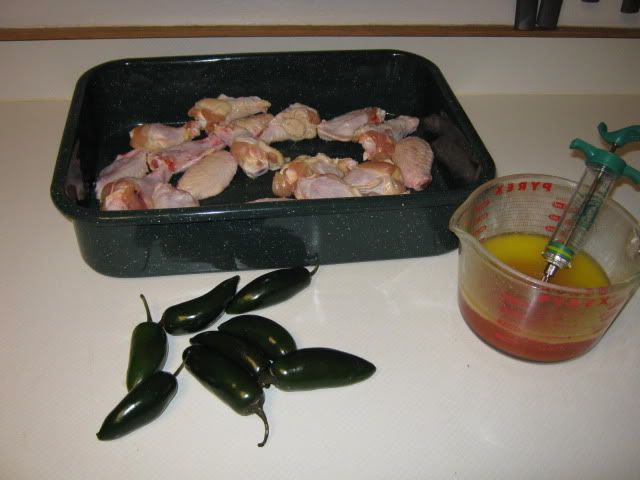 Wings injected and rubbed..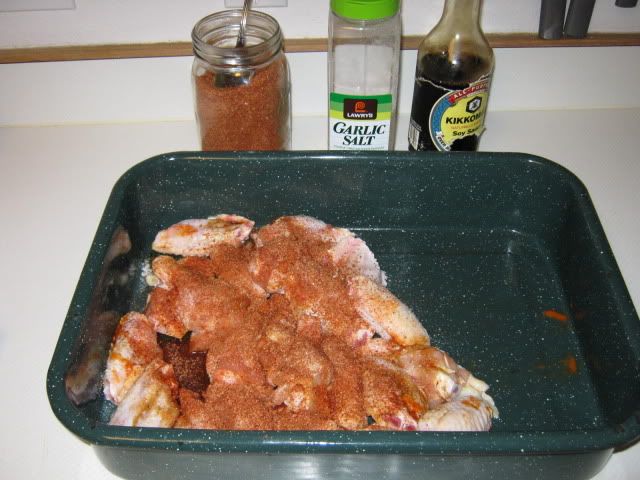 ABT's.. oh yeah, the "scoop" works on 'mellons AND peppers!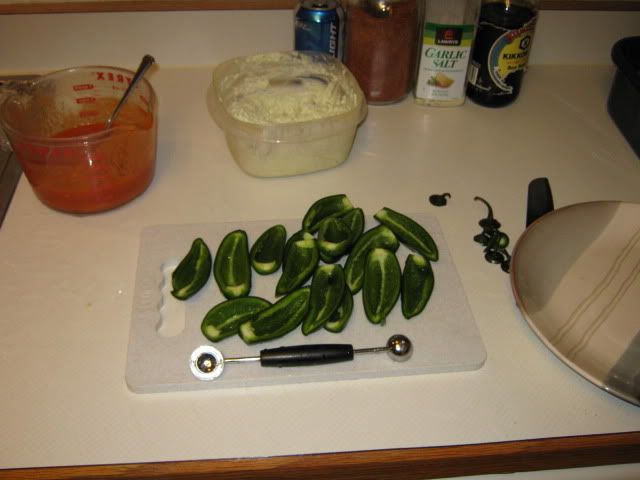 Shot of the project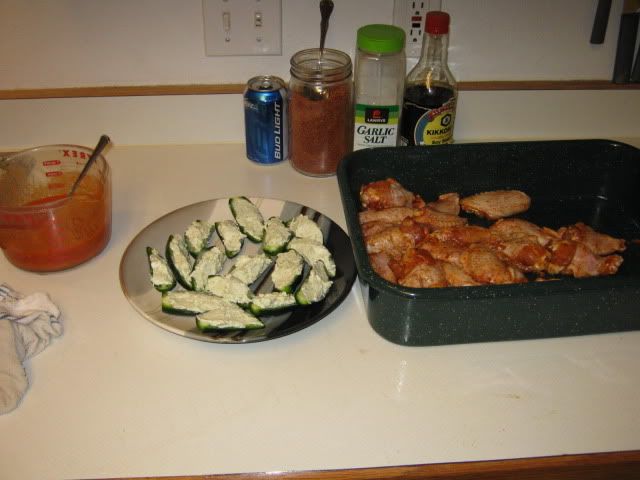 On the smoker. Hitting these with some PEACH that has finally dried! A first for me, I'll let you know how it goes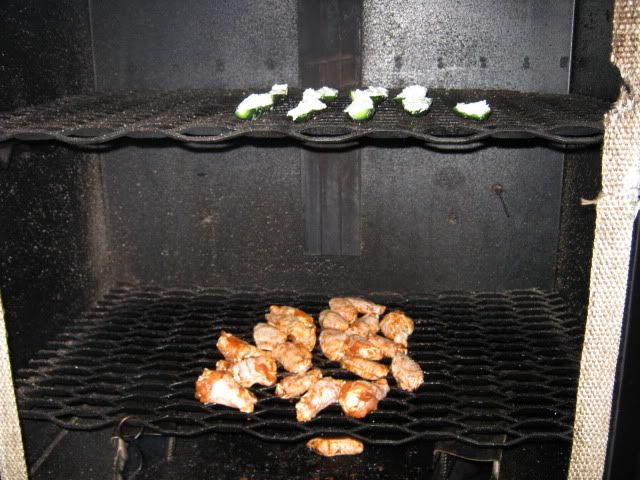 Thanks for checking out my Buffalo post!
Tracey