Was in the vicinity, so I stocked up......a dozen 20 pound bags: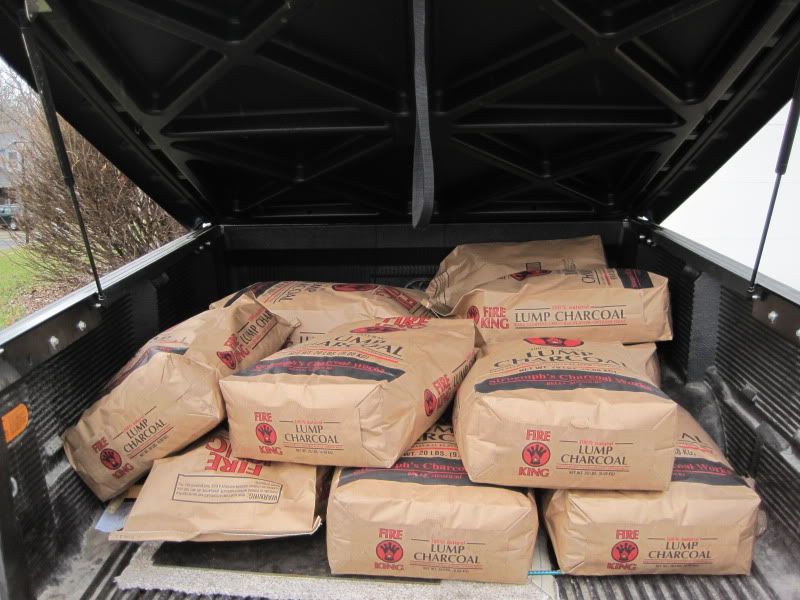 Same company where this Dirty Jobs segment was filmed.....different kiln location:
http://www.youtube.com/watch?v=G9-vd8u_7wI
I got a chance to look around and found a warehouse full of Cowboy Brand they were bagging. Same stuff as above. Last year it was Kingsford. My impression of Cowboy....at least in these parts...just went up.