Hello SMF Forum. This is the first grill I ever owned: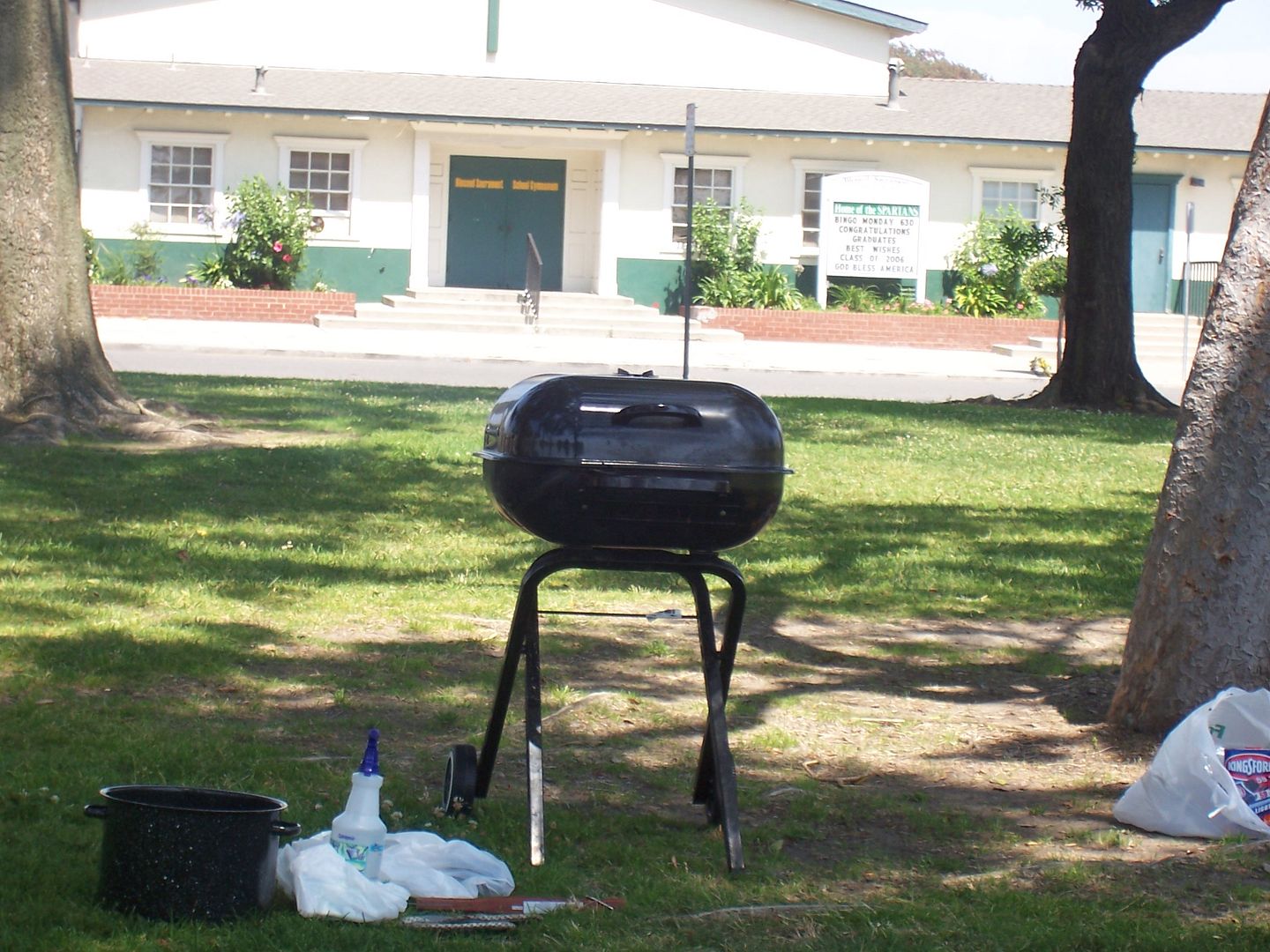 Now I have this:
I have an opportunity to make a new purchase. (Thank you wifey.) I just don't know if I should get a Weber 22.5 grill, a WSM or something else. The budget is around $400, give or take a few dollars. The Char Griller is great for grilling but as you can see, I have already added a side firebox. It is a challenge to keep my temps up around the 300 degree area but I do pretty well around the 225 degree mark. I have made some temporary mods to it & I am in the process of extending those modifications to something more permanent. I can still grill on this as I have not make any permanent alterations to this model, other than the box. My thinking was to get a WSM & just use the CG as a pure griller, with the occasional spare rib smokes. So, should I get a Weber 22.5 to grill on & make the permanent changes or WSM to smoke on & keep the CG as a griller / part time smoker with challenges? What do you guys think??
Is there something else I should look at that is not gas or electic driven?
(I am a charcoal man who loves using lump, charcoal & wood.) Thanks for reading.
P.S. I don't mean to sound like I have all this money to burn, just frugal spending allowed us to be able to make a new purchase to add to the collection at this time. Oh, & BTW, that first grill bit the dust a long, long time ago. I need to take pics of what I have now that I use to aid in chimney starting.