I'll start off by saying - I think this is probably illegal in 39 states..
I did an internet search on Bassman.... and found out that his previous address was AREA 51!
Here's my sponge
Dough
Raised Dough after just an hour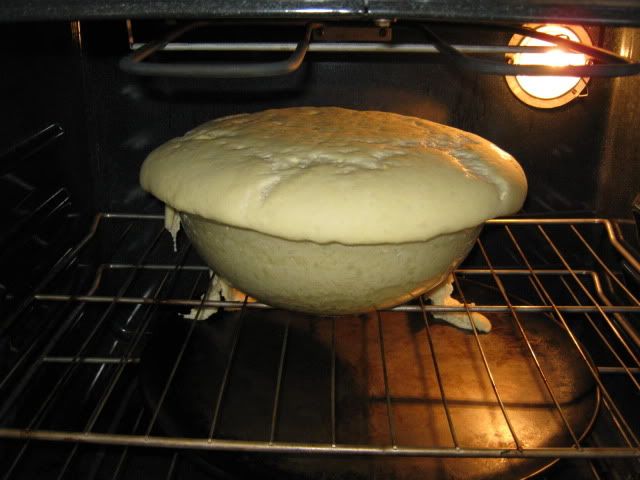 That's what I'm saying!
Despite my first experience to do just two things with the dough, this bad boy was so obnoxious, I went ahead and did three again.
Rolls, Round, Cinnamon Bread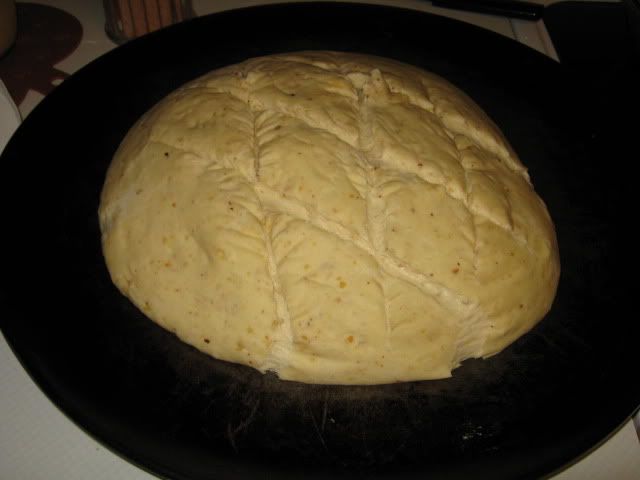 Kinda jacked up the round trying to slash it to make it purdy... next time it's going into the oven straight away.
Thanks for checking out my TRIO!
Tracey