My buddy took a 300+ lb boar at our hunting lease a couple of weeks ago and he decided that we needed to make sausage from the majority of it, so this is my first attempt at making and smoking sausage. We made three types. The first being cajun sausage(we are from Louisiana), the second is a breakfast sausage, and the third is a greek sausage. We supplemented the wild pork with a little store bought for added fat because this boar was pretty lean. We ended up with about 67 lbs of meat to grind. My cut of the sausage is in the smoker as we speak. I'm smoking it at 150-155 degrees to an internal temperature of 152 degrees with a combination of pecan and peach woods.
The beast from which the meat came!!!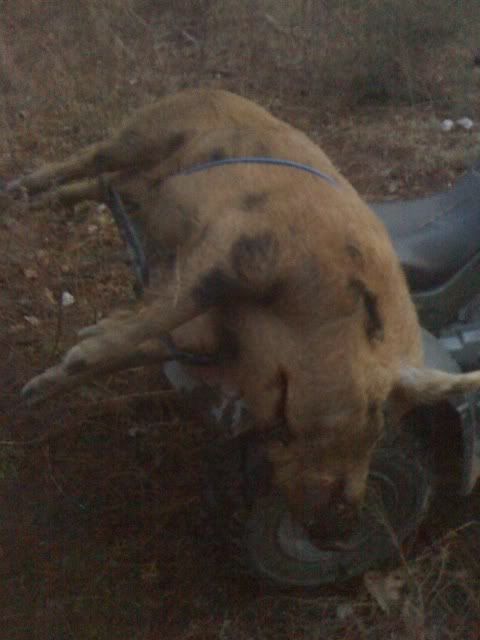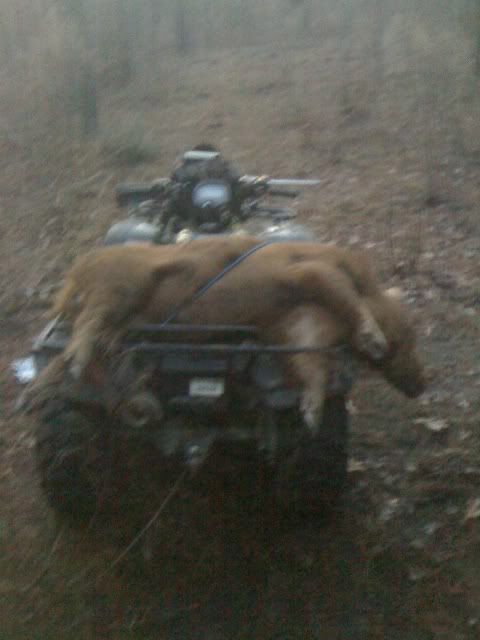 The grinding and stuffing!!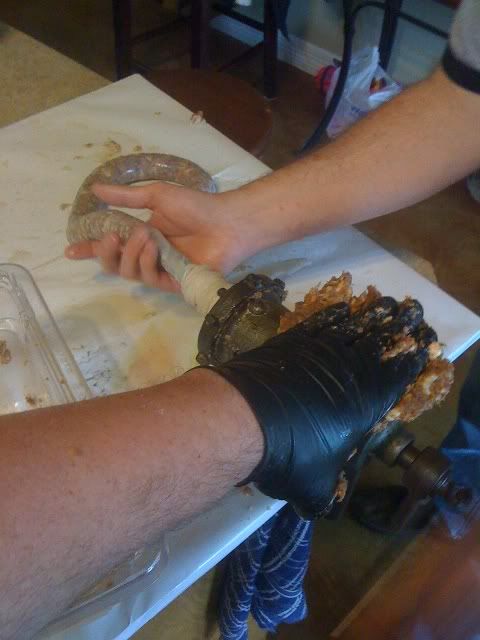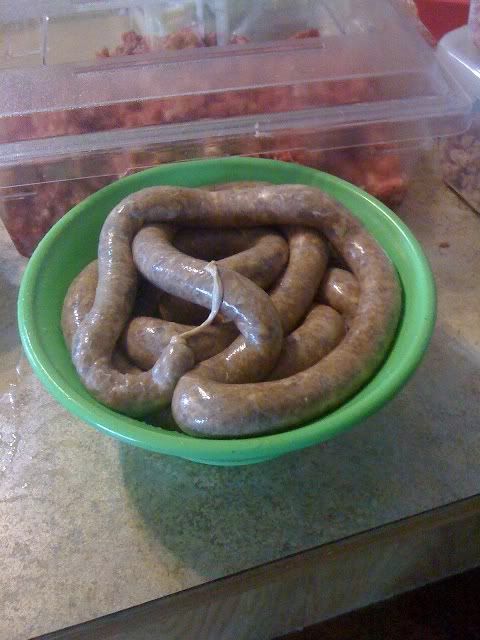 I will post some photos of the finished product shortly.