Well my brother wl_kb3 and I got together last weekend at my place and smoked a bunch of meat on Saturday. On the menu was Brisket, Pork Loin, Ribs & Salmon.
Here is the picture of the sliced brisket since I already went over that in another post.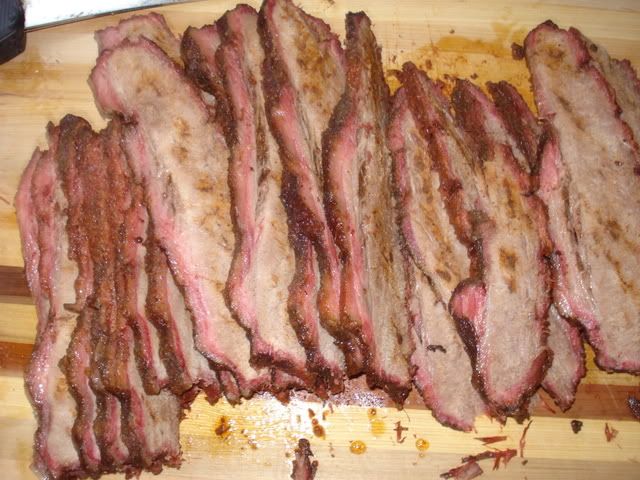 Here are the ribs all ready to go into the UDS. Closest on was a mix of random stuff that we threw together, the middle one was a chery rub and the far one which is the cut off part of the spare is rubbed with Jeff's rub.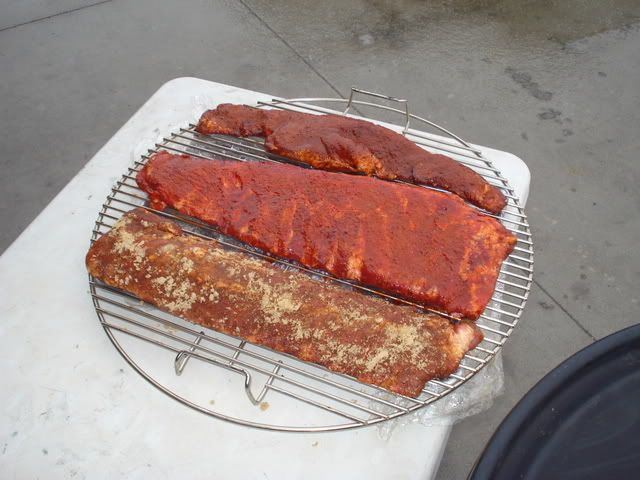 Getting ready to roll.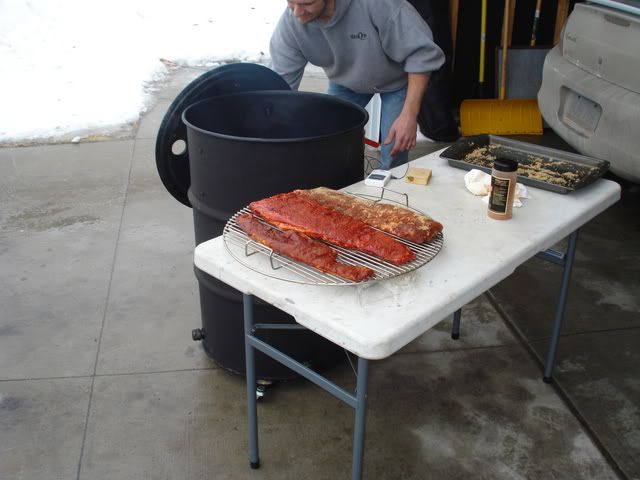 On the smoker ready for some Thin Blue. The brisket and the loin are on the rack below.
The spare all finished.
The BB with the mixture of spices.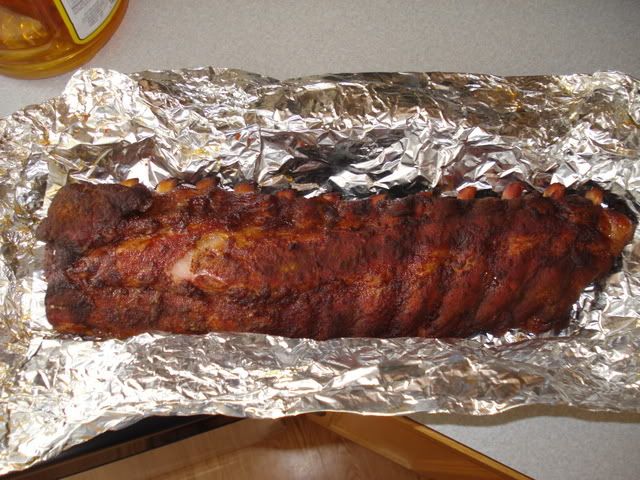 The top part of the spare.
We did a pork loin sprinkled with Herbes De Provence for lunch. Man was it nice and juicy.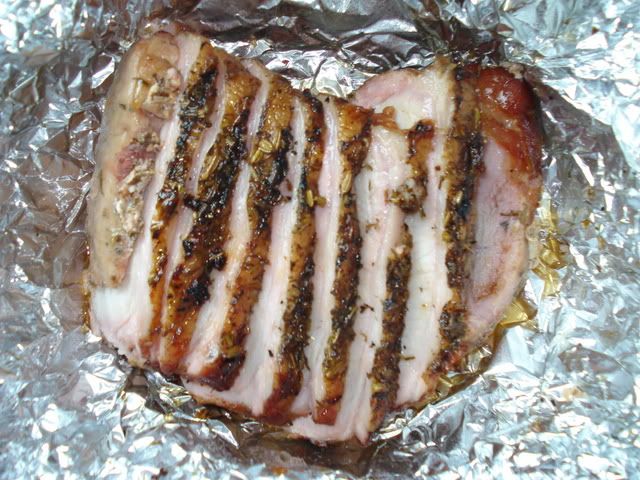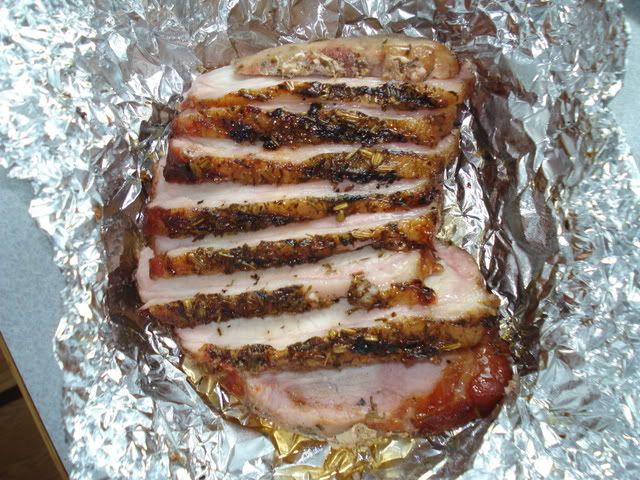 Here is a shot of the salmon we did for my mother in law.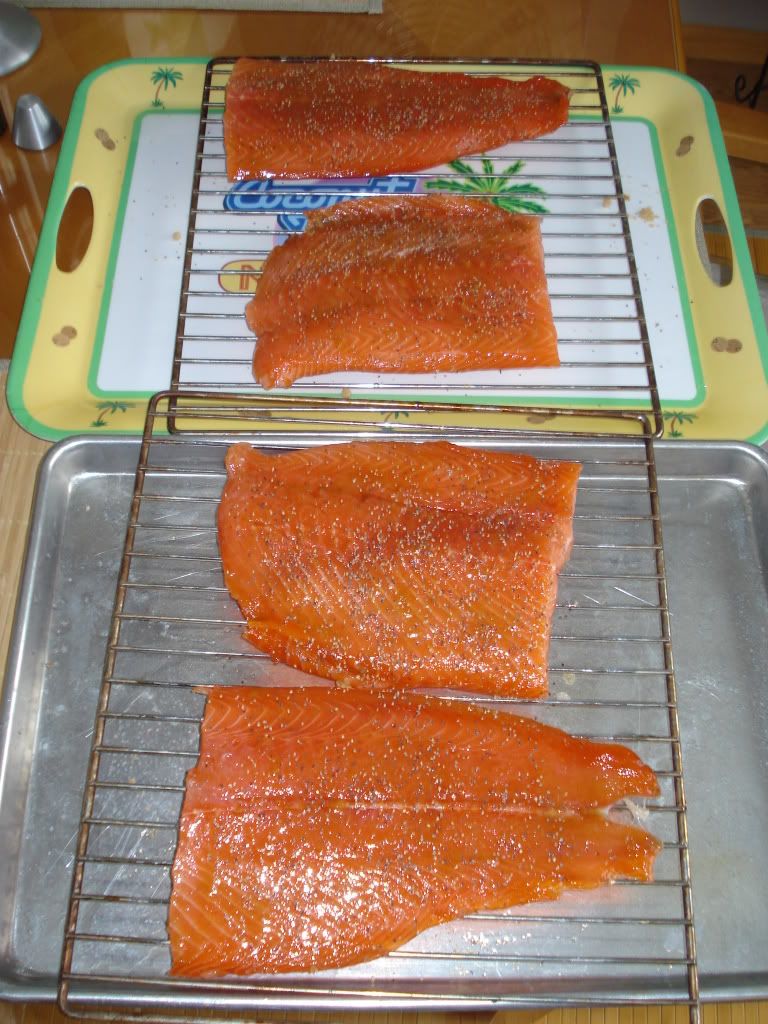 All packaged up ready to be picked up.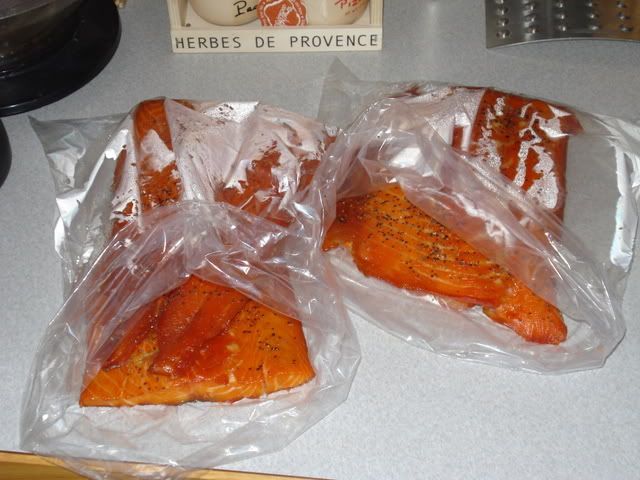 Thanks for looking at our smoke.