We had bulk sausage on sale at work last week so I bought 5 pounds to make old school fatties. The kids love a slice of this on a bagel in the morning for breakfast. The nice thing is you can top the slice with whatever you want. Fry up an egg,put on a slice of cheese, smear on some maple syrup,Cream cheese perhaps? The toppings are endless and the sausage is a mild flavor that works with everything.
Here they are waiting for the drum to get up to temp.
And here's the finished product...1-1/2 hours over 300* oak smoke to reach 160*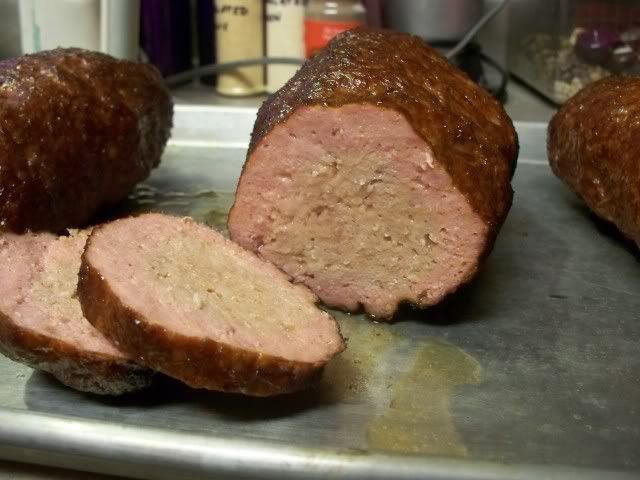 I'll try to snap a pic of a sandwich this morning.
Thanks for watching
SOB-QTV