I thawed out some large gulf shrimp I had gotten from a friend of mine when he came up from Mississippi to visit and decided to brine and smoke per chisoxjim's instructions (Thanks Jim!)
Deveined and ready for brining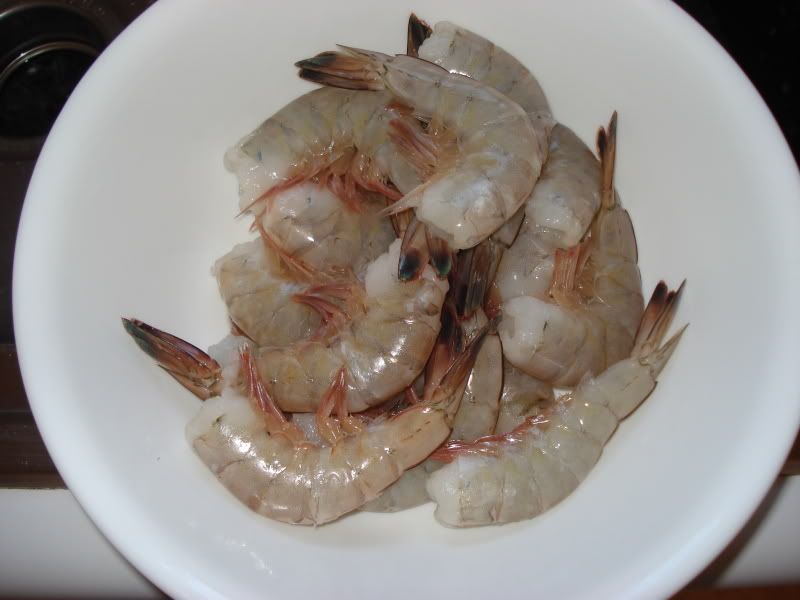 Brining in 3 cups cold water, 1/4 cup sugar, & 1/4 cup kosher salt for 20 min.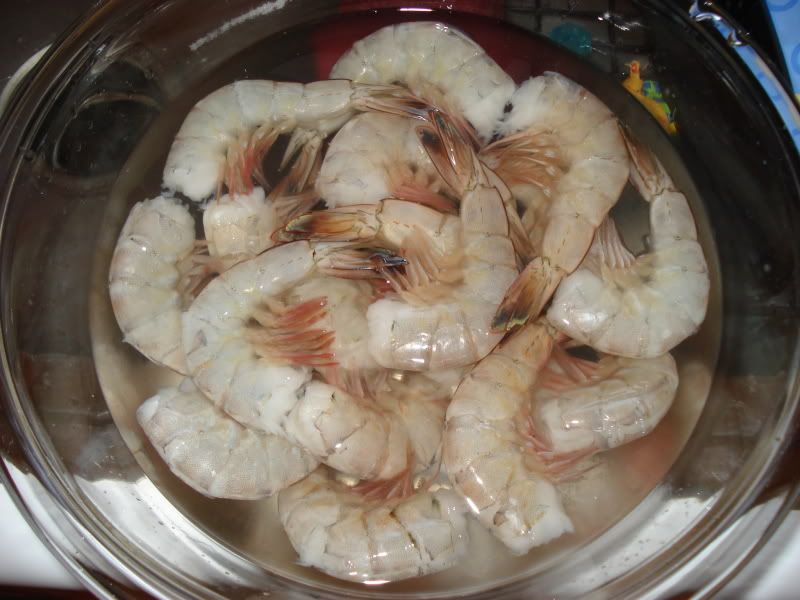 After rinsing, I sprinkled some Old Bay on them and let them sit in the fridge for about 30 min. or so while the smoker warmed up.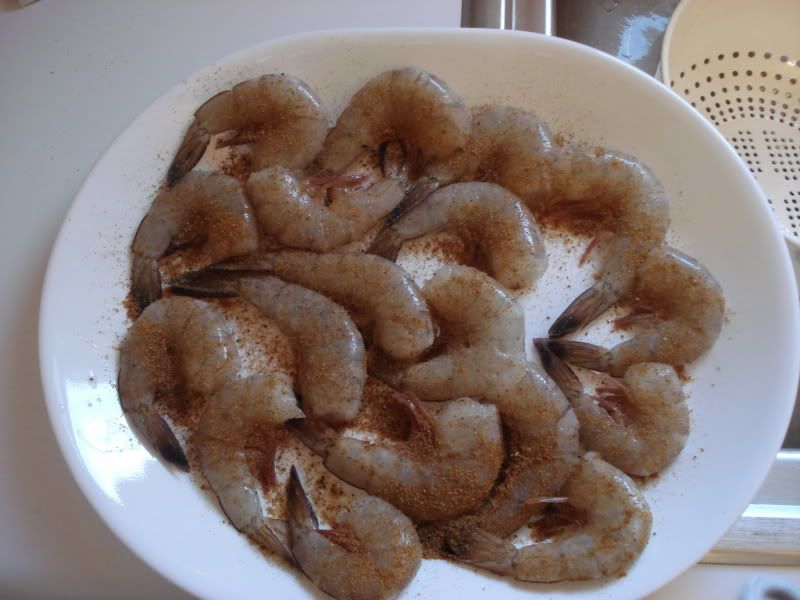 Once the smoker was up to 230*, I loaded them in and smoked with hickory for about 25-30 min.
Here they are finished and ready for consumption...well after the shell is removed.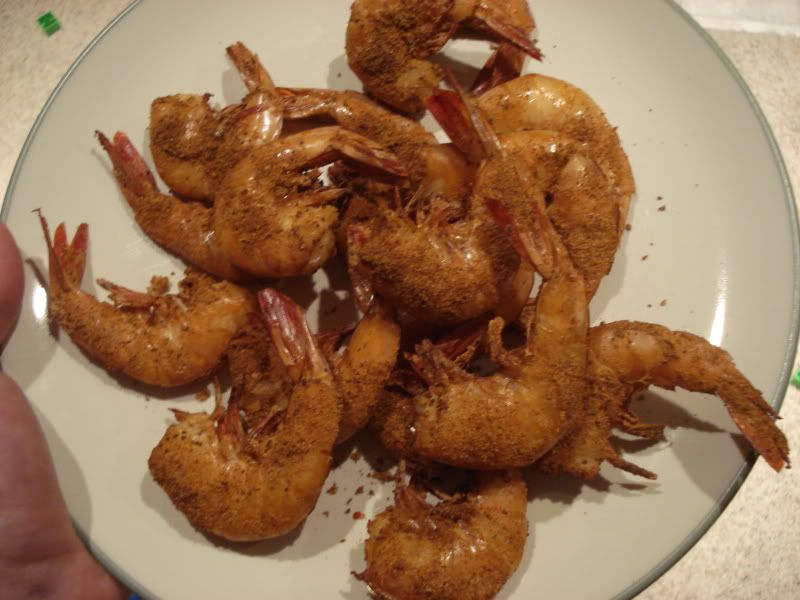 In all, the shrimp was pretty good. I'm definately hooked on brining shrimp now. They were very tender and juicy. The Old Bay didn't soak in much, as expected, since the shells were still on, however, it did reach some of the meat and imposed a very subtle flavor. The hickory was a nice touch too.
I did have problems with the shell sticking to the meat and I'm not sure if that's from the slow cooking, brining or that they were frozen. Nevertheless, they were still good and I'm looking forward to next time.