Was too occupied by some other project I've been working on this weeked
to do much planning for a smoke, so I decided to whip together a quick grilled chicken sandwich.
Started off by pounding out the breasts and marinading them in a mixture of Yoshidas and Italian for about thirty minutes.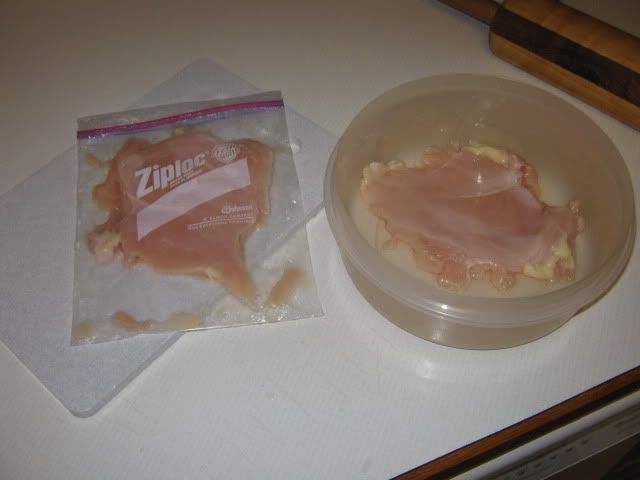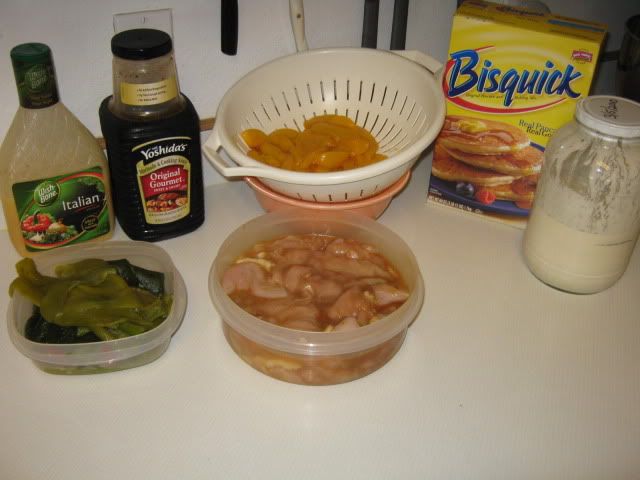 Grilled the chicken - was super fast like pollo asada, with a little hickory smoke.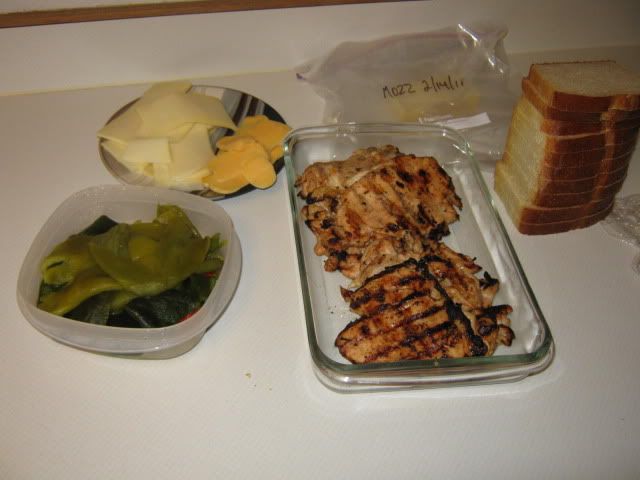 Then the assembly started:
Sourdough bread
Smoked Moz
Green Chili (anahem)
Chicken
Green Chili (pablono)
Smoked Gouda
Sourdough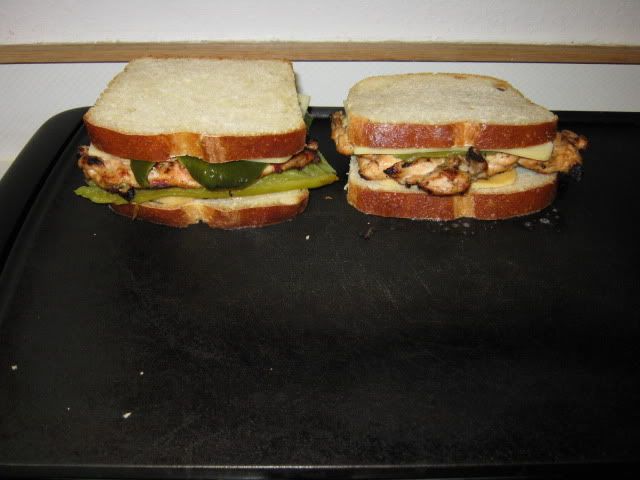 And here's my supper.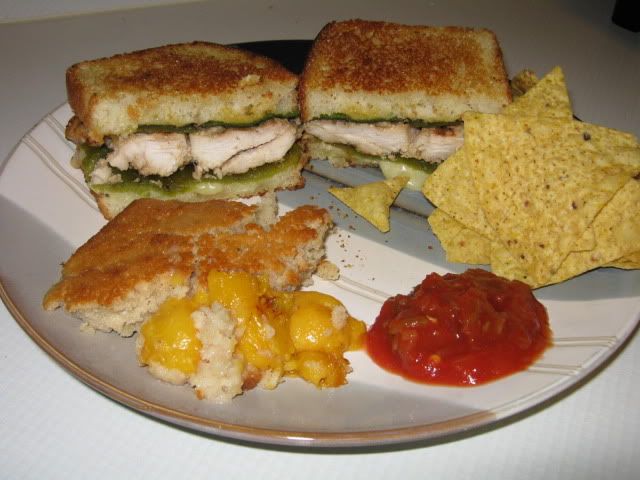 Quick and easy sandwhich with some peach cobbler.
Thanks for checking out my post.
Tracey