Well I did my first brisket ever on Sat. After some issues all in all it turned out very good. A 6lb brisket flat with very little fat cooked at 225 was done in 5.5 hours. I was amazed that it went that fast. I had a post going yesterday because I was getting two different readings on each end of the flat. I even pulled both thermometers and calibrated them again to make sure they were correct. I injected the brisket friday night and then rubbed it sat and put it on the smoker. I foiled at 160 and injected it some more. I pulled it at around 205 and put in the cooler for a few hours. When I sliced it I thought it was going to be dry for sure but when I bit into it that was not the case. It was very juice and tender. They made some very good sandwhiches. Here is some Qview for you.
Nice smaller 6.lb flat for my first brisket.
Ready for the injection.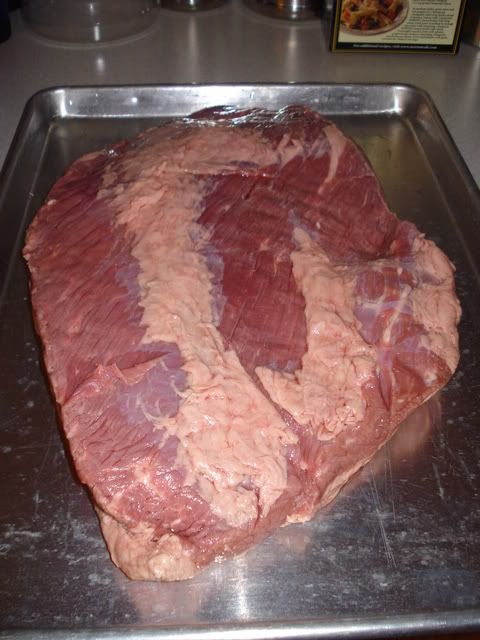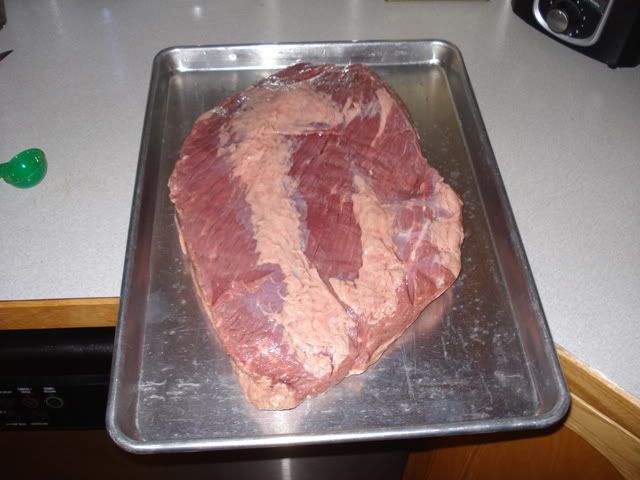 Injection goodness
Ready for a night in the fridge with the injection.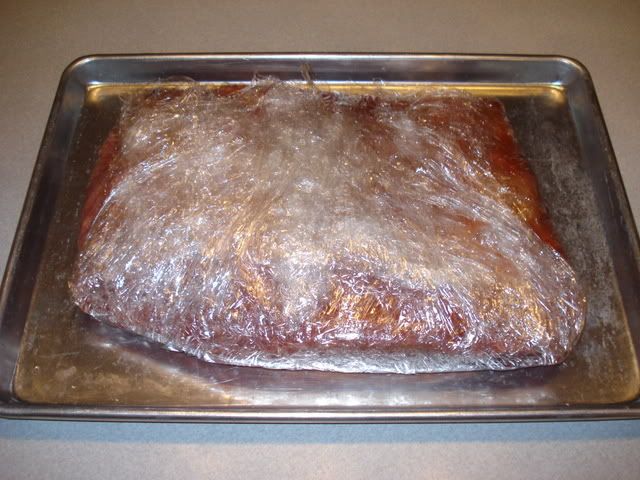 All rubbed down and I scarred it a bit to get the rub into the meat.
Onto the smoker with a small pork loin for lunch.
All ready to slice after its rest in the cooler.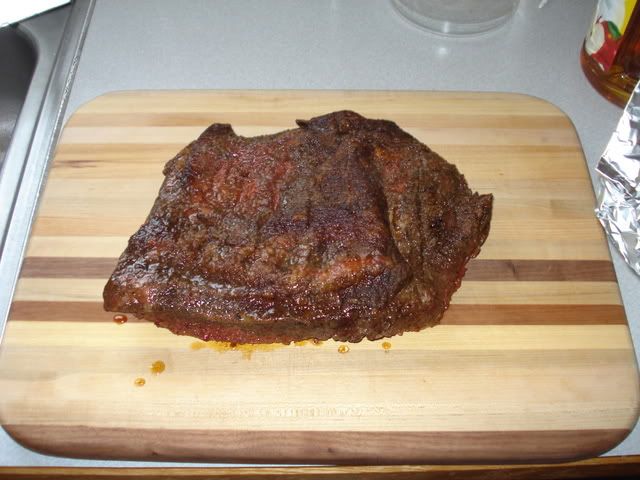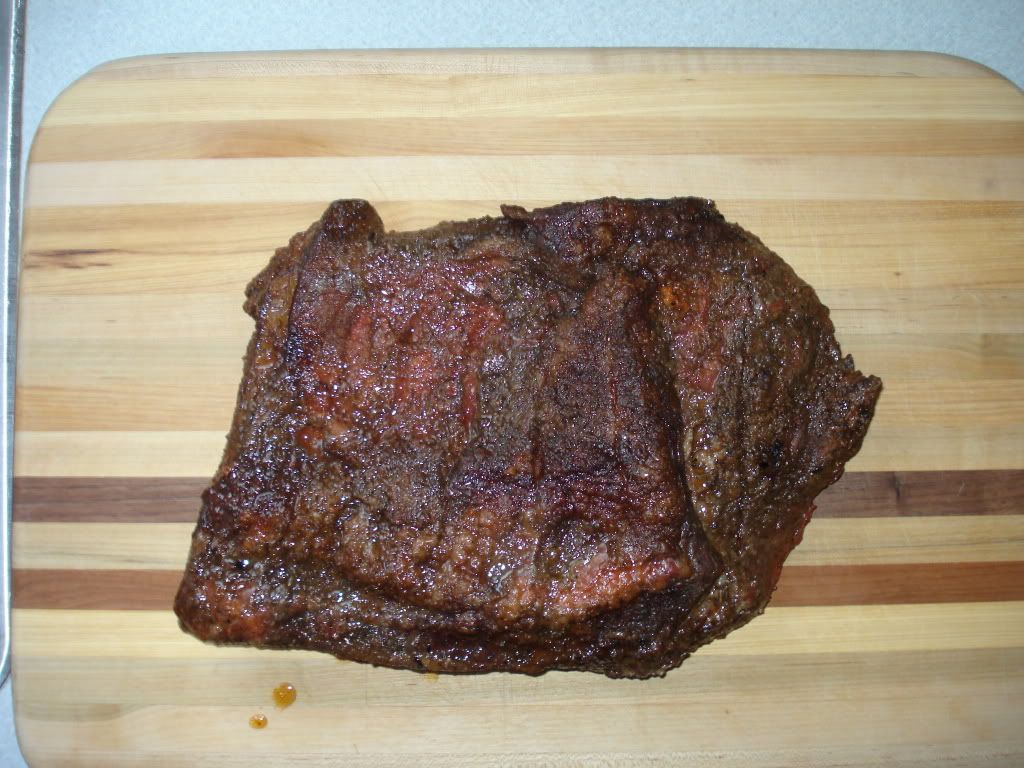 First couple of slices.
Whole flat sliced ready for some good snacking.