All MES Owners,
There is a good debate for both using and not using a heat deflector in a MES. Today, I'm smoking a turkey breast and decided to do a little "Unscientific Air Flow Test" of the air movement in the smoker. "Air Flow" is really not the correct term, it "Turbulence" caused by convection heat.
MES Airflow Test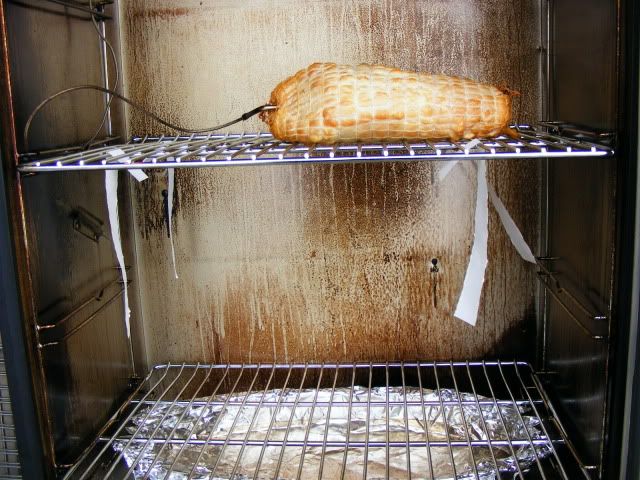 For my "Test", I hung (4) pieces of paper from the 2nd rack, in each of the (4) corners, and turned my MES up to 250* and shut the door. I was amazed to see how much turbulence was caused by convection heat, in the right rear corner. The paper in the RR corner moved rapidly, compared the the other (3). I opened and closed the exhaust vent and the paper in the RR corner consistently moved more rapidly than the other corners. I removed the chip loader, and result did not change, unless I opened up the exhaust vent.
I then placed my granite tile heat deflector on top of the smoke box, and the RR corner moved "Less" than the LR and LF corners. I then moved the tile about 1/2" away from the right inside wall and about 1/4" from the back wall. The result was that all (4) pieces of paper moved at about the same rate!!! It seems that moving the tile to allow a little air flow equalized the 4 corners.
The bottom left side, under the drip pan, showed little to no air flow without a baffle installed, but airflow was increased when I installed the baffle.
Conclusion:
There definitely is a "Hot Spot", or at the very least, a "Disproportionate Amount of Air Flow" in the right rear corner of a MES. In my opinion, PignIt's solution to a heat baffle for his MES is right on. I'm heading out to get something like it to try in my MES.
Todd