Just got this out of the smoker. Smoked at 230-240 for about eight hours. Hickory and apple were the chosen woods for today. I did a hindquarter from this year's pig and a front shoulder from last year.
Rubbed and put away overnight.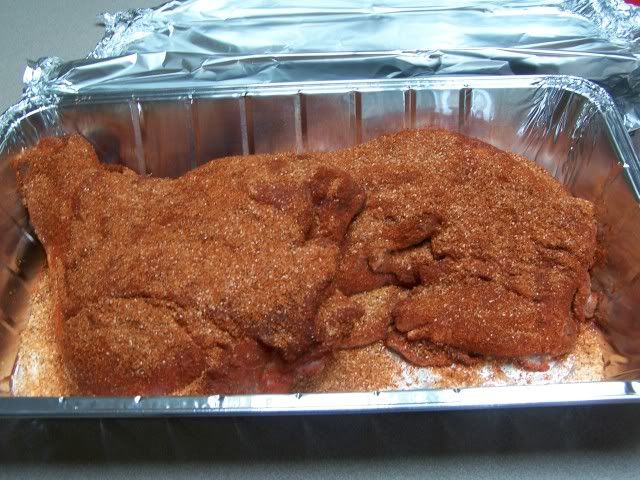 Out of the smoker.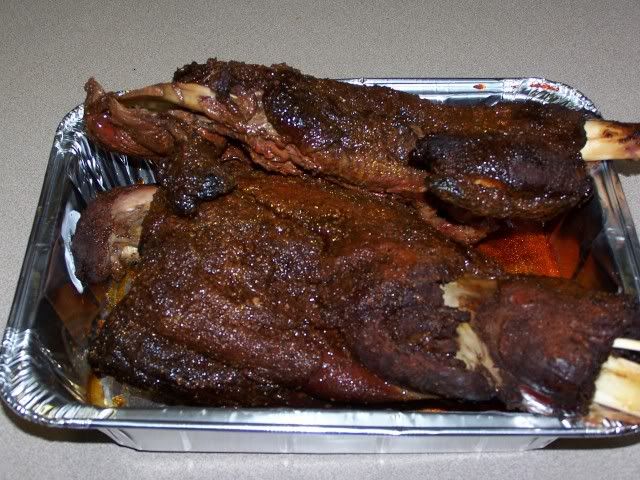 My wife who doesn't care too much for smoked foods. Yeah, right!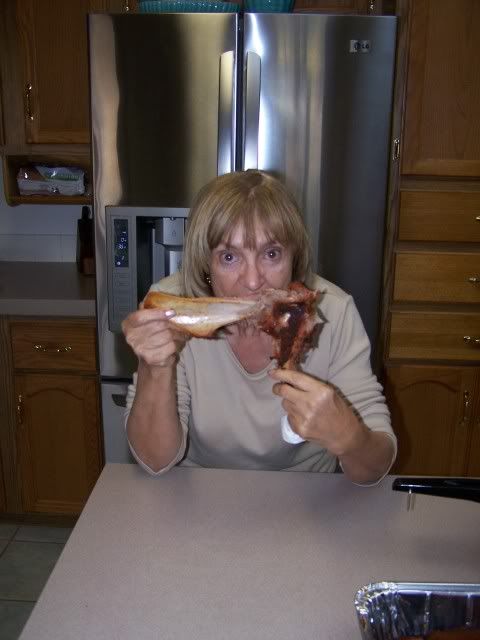 My sandwich with my homemade BBQ sauce, smoked cheese from WALLE all on a grilled Kaiser roll.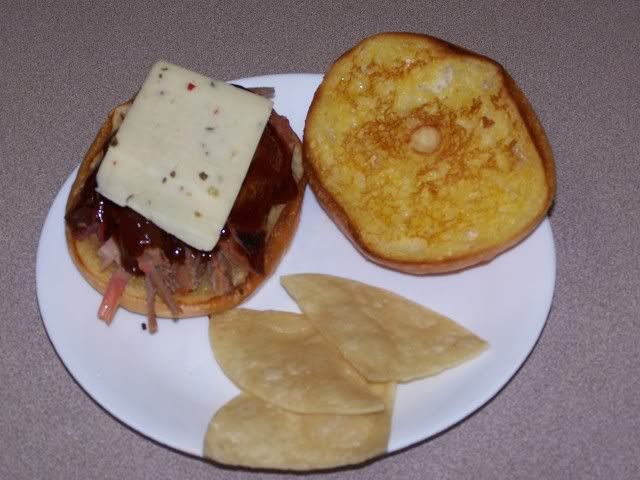 Thanks for checking out my hog.
With my homemade tortilla chips.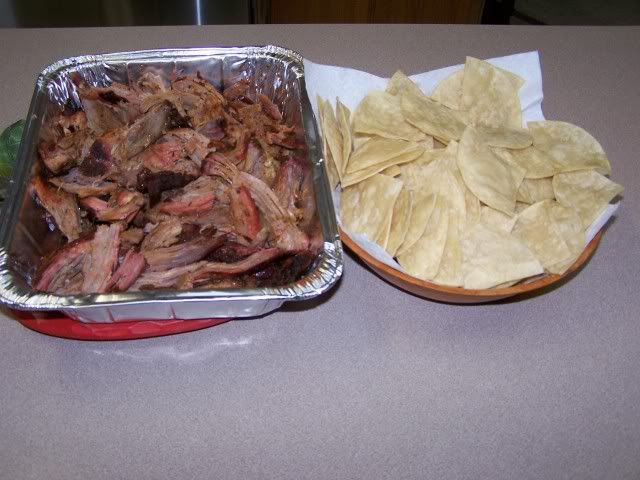 Pulled and juicy.