After hooking up with Bassman and getting some of his awesome starter yesterday, I got it home, fed it, and after looking at how this stuff took off, I couldn't wait, so I started in last night on my first batch of sourdough.
Starter from Keith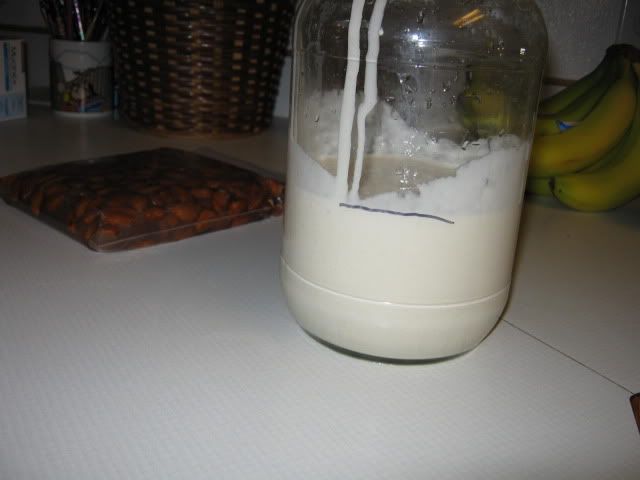 2 hours after being fed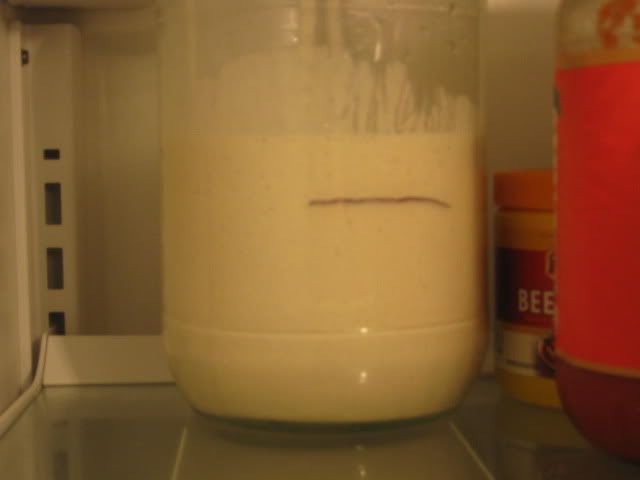 First batch starter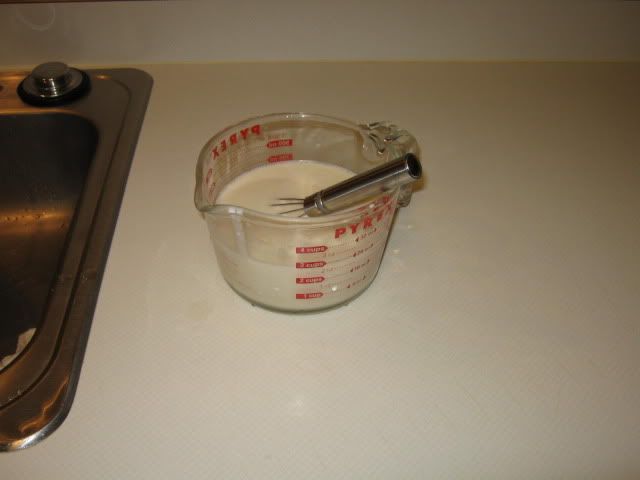 Set up to sit over night... so with visions of loaves and rolls dancing in my head, I went to bed...
AND HERE IS WHAT I FOUND THIS MORNING... HOLY !@#$
My first reaction was to call 911!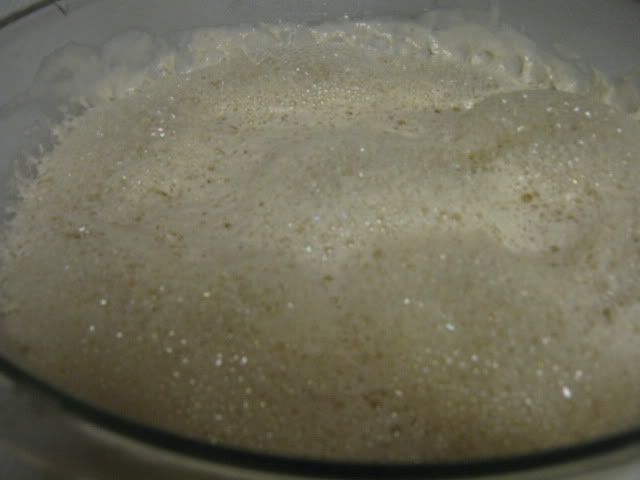 Well, I religiously followed the recipe until I got to the flour part... guess I kinda went into auto mode and half a dozen half cups later, or was that only five... I just went for it and kneaded to what I thought felt good..
<---(That's Keith!)
So with my little sourdough glob all oiled up and in a warm safe place.. she sits waiting... waiting... waiting to rise..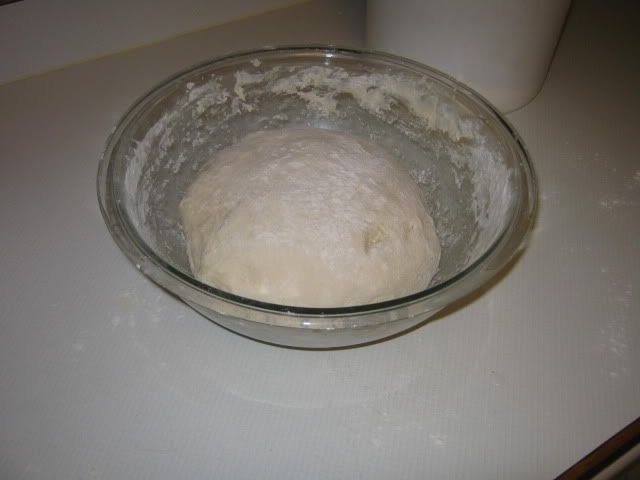 So.. have no idea what the hell I'm doing, but having a blast already this morning. It looks and smells great. More picts to come.
Again - kick ass starter, Keith! Thanks.
Thanks for checking out my post. Should have some finished picts in, oh I don't know 10 YEARS!
Tracey