A few weeks back I got an itch to try a stuffed pork loin. BigTrain had posted one a while ago that looked great.
Gathered up some ingrediants
I cut the loin in half and cut it flat then pounded it.
Fried up some diced bacon.
One I stuffed just with bacon for the kids as they are not as adventerous.
The other I stuffed with provolone cheese, spinach, garlic & herb feta, and bacon.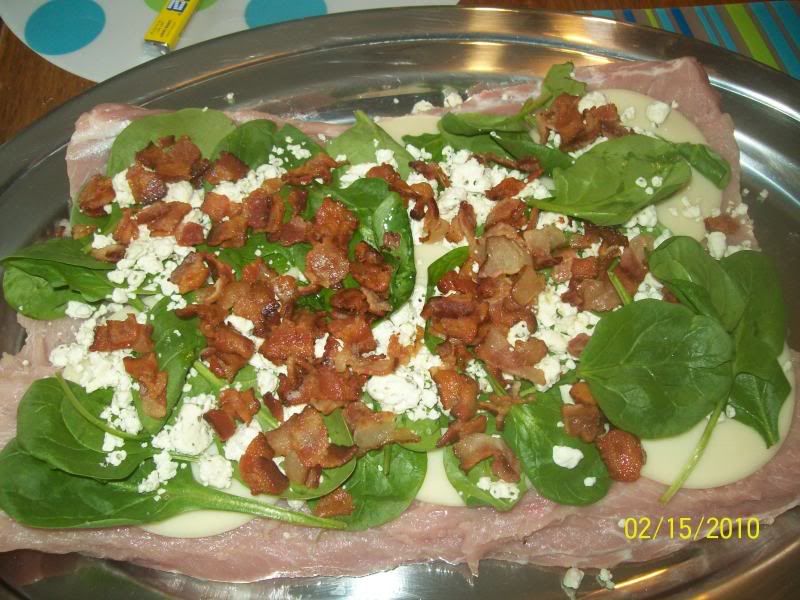 Rolled them up, tied them with butcher string and rubbed them down.
It was cold & windy but the drum could care less!
The bacon one finished first. I took both to 160° internal.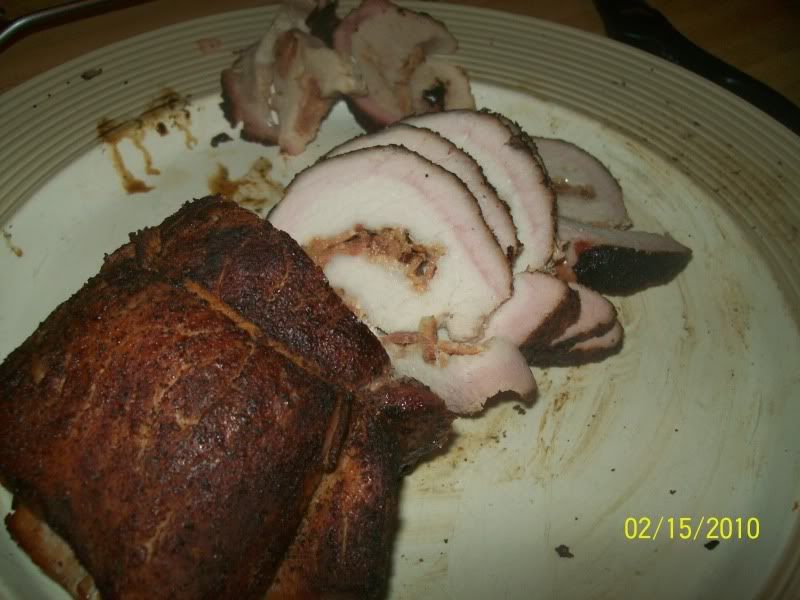 Then came the loaded one!
These turned out better than I expected and were absolutely delish! Thanks for looking!