Cooked it for 9 hours at 225*. Jeff's rub and sauce. Used Hickory and Apple wood. This is my first Qview attempt.
This is my new King Kooker (Gas) Smoker. Upgraded the thermomenter, and seasoned it last weekend.
Here it is going in.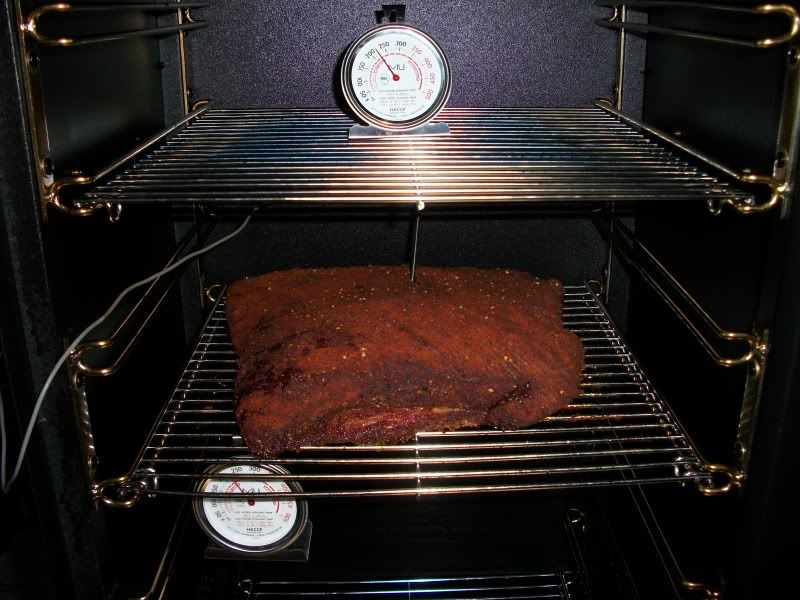 After a couple hours. Cooked in a little shed I got to stay out of the wind. Worked out real good.
Almost there.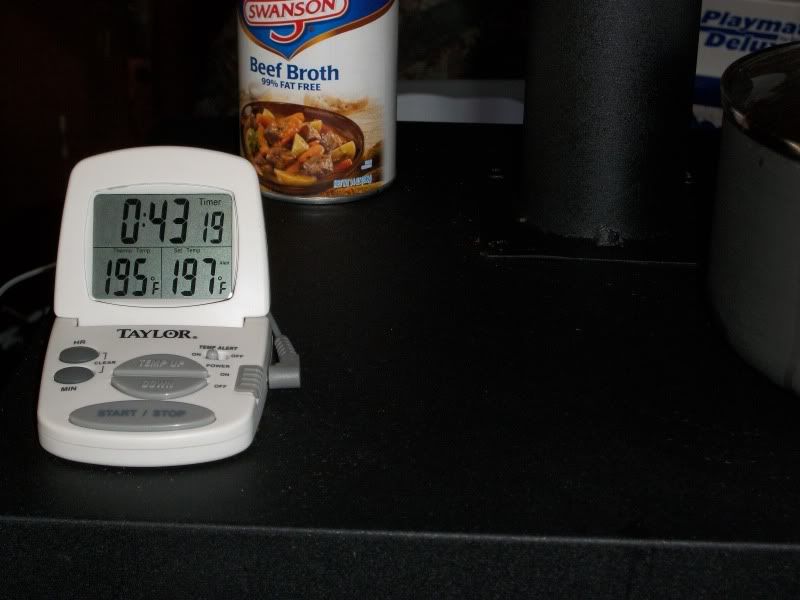 Wrapped it in foil after 5 hours, and once done, I wrapped in towels and put in the cooler for 2 hours.
Sliced up. Very tasty!! And tender. Look forward to the next one. Appreciate all the info you guys provided on this site. Very big help.