Hello all! I am sorta new around here. I've been looking around and reading for a while. I recently started to post a little more around here lately and thought I would introduce myself and share some q-view. My name is Brian and I just picked up a 40" MES two weekends ago. I have smoked both weekends so far and already have some more ideas on what to smoke this weekend. The first weekend I had the smoker I did a pork butt and a fatty after I seasoned the smoker. This past weekend I did 3 racks of baby backs, a small pastrami, some Dutch's beans and a couple pounds of jerky.
Here is the butt rubbed and wrapped for the night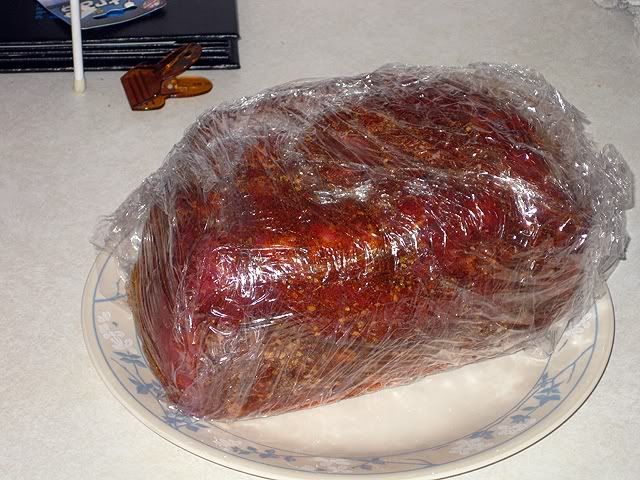 This is my first fatty. Had sauteed onions, green peppers and mushrooms and provolone cheese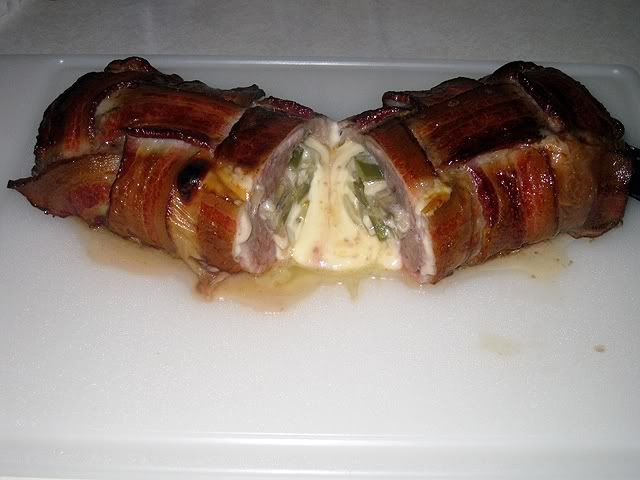 The butt pulled. About half of this got consumed in sandwich form and the rest was turned into chili verde and ate up the rest of the week.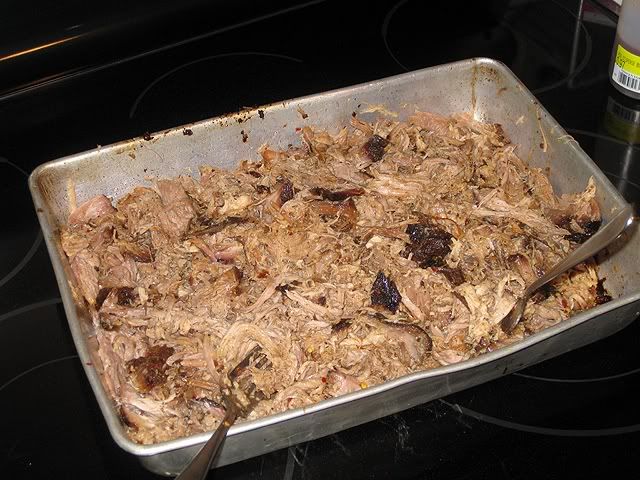 First smoked pulled pork sandwich at nearly 1 am (the butt wasn't done till 11 pm and then I rested for an hour or so and then pulled)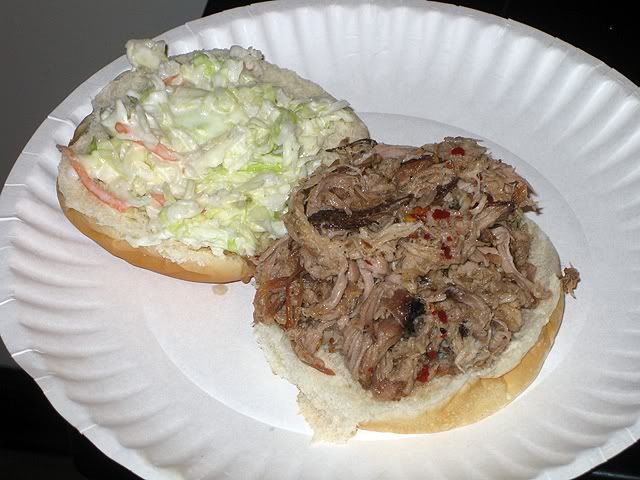 This weekends pastrami after being soaked for a day and rubbed
Bbacks all rubbed up just about to go on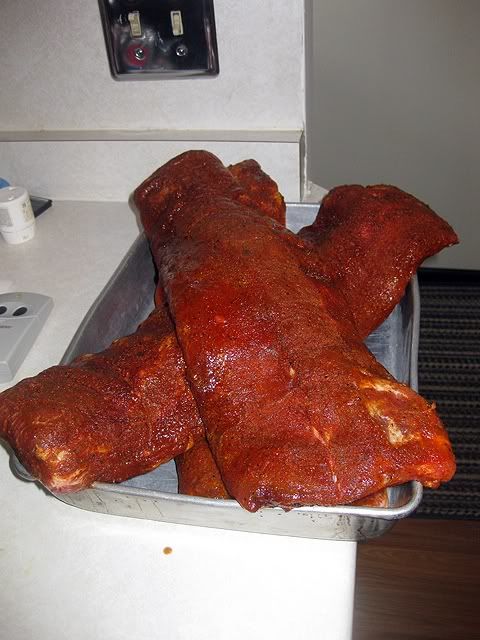 Finished and cut ribs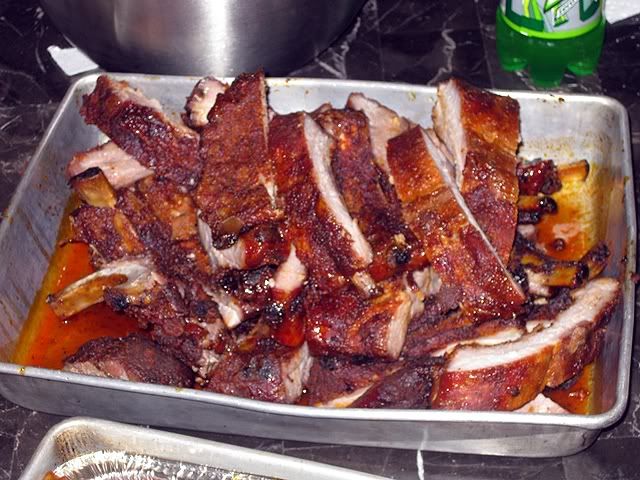 The final spread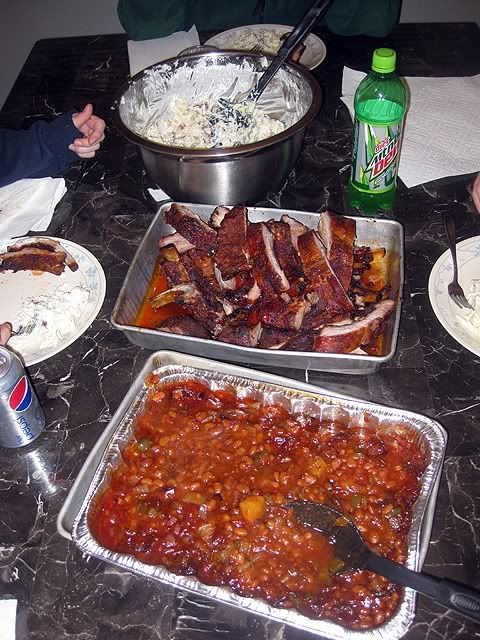 I've already made some mistakes and learned but yet I've also made some GREAT food. Unfortunately I don't have any q-view of the jerky but I can tell you its already gone. Didn't even last two full days. Planning on doing a lot of jerky this weekend and maybe another butt that I have left over.
I look forward to furthering my knowledge and producing some more excellent food.