Tenderized and flattend some Chicken Breast and spiced up the insides and filled with sauted green pepper and onions then topped with Cheddar/Jack Cheese.
Wrapped with some of my BB Bacon and dusted with some BBQ Spice and to the cooker.Not sure they Qualify as a Fattie there is no ground meat involved.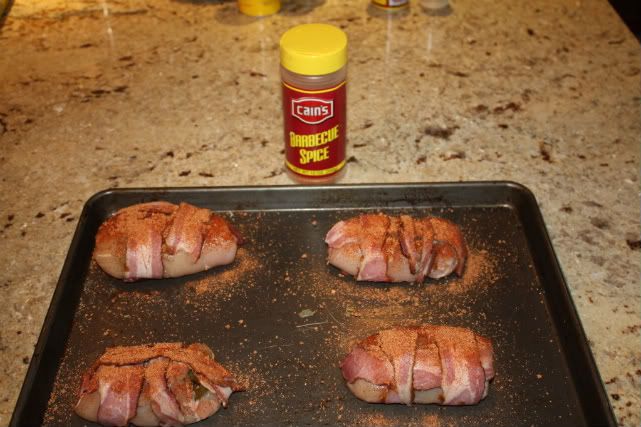 The "Queen" cooked us up some veggies.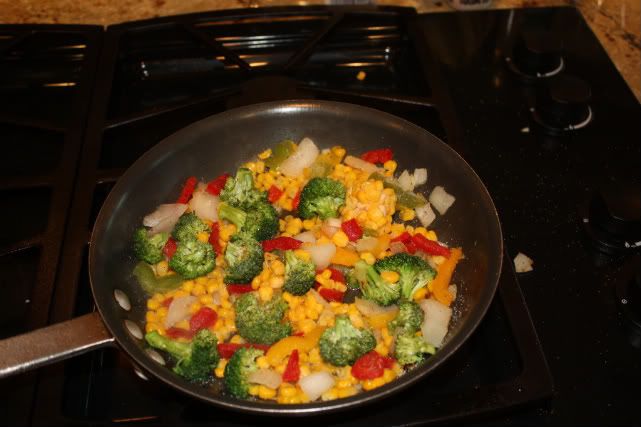 Ready for some supper.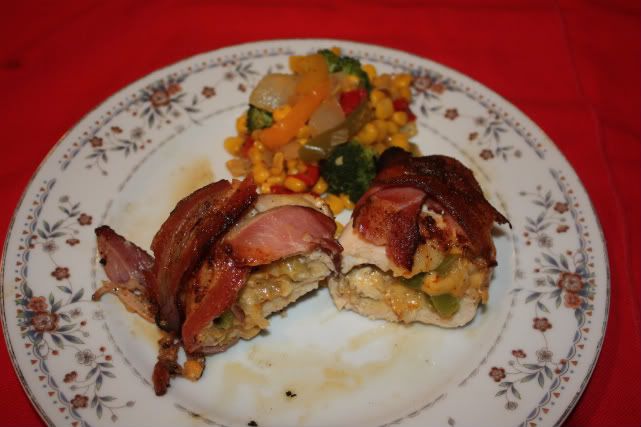 Thanks for taking a look :)