Okay. It was Sunday & rain was not predicted in the weather. I knew this & had invited guests over earlier in the week. Two couples & two singles. So I fired up the Char Griller & had at it. Here is the line-up: Three racks of baby backs, One pork butt, two fatties & Chicken breasts / Legs.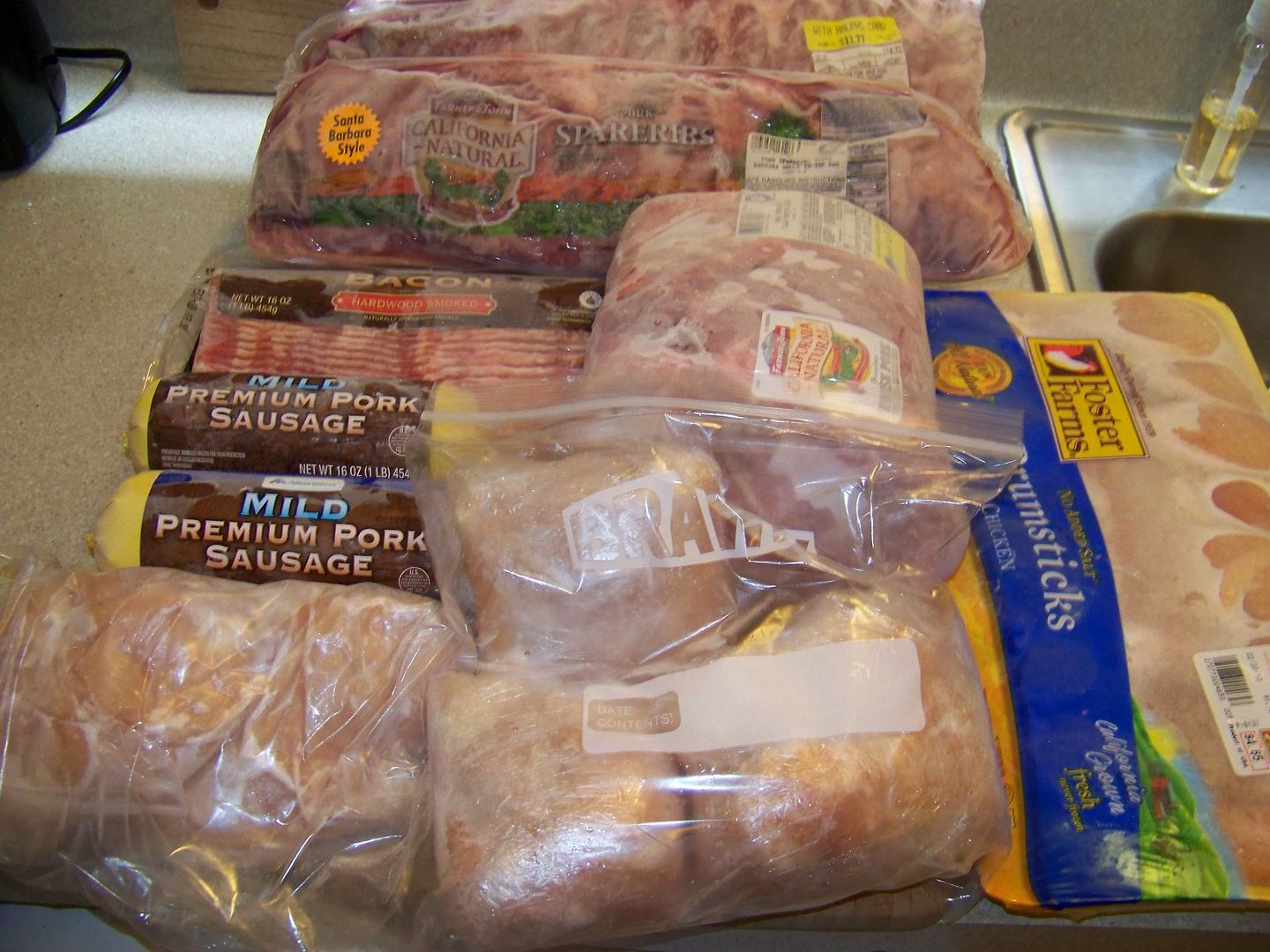 Here is the butt. It was 5.77 lbs., smoked with hickory & cherry for eight hours @ 225-240 degrees. Pull @ 165, foiled & placed back in the smoker until 195 degrees. Pulled, double foiled & placed in cooler wrapped in a towel to rest for two hours. Only spritzed with apple juice twice before the first foil.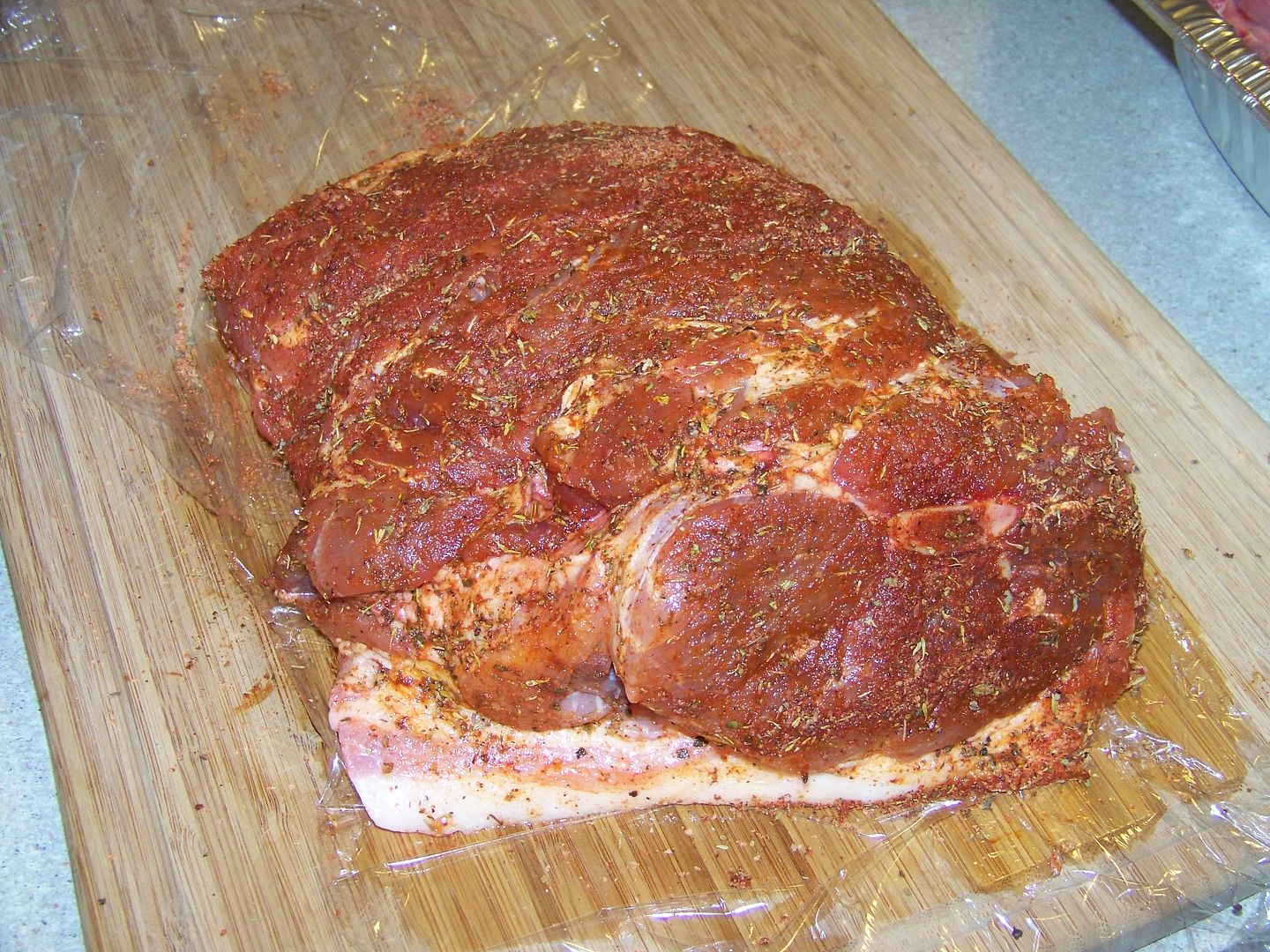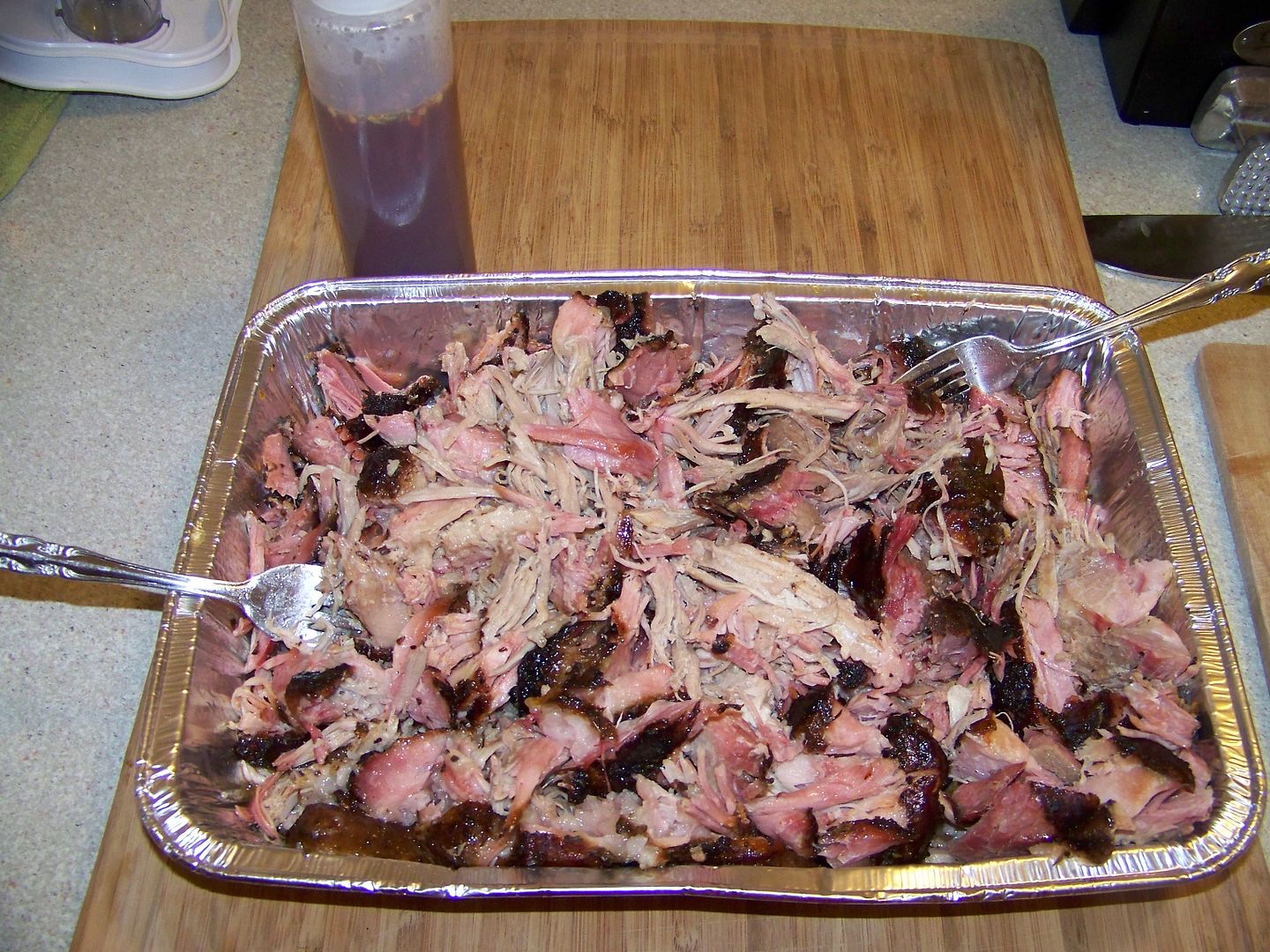 The baby backs after being washed & cleaned up.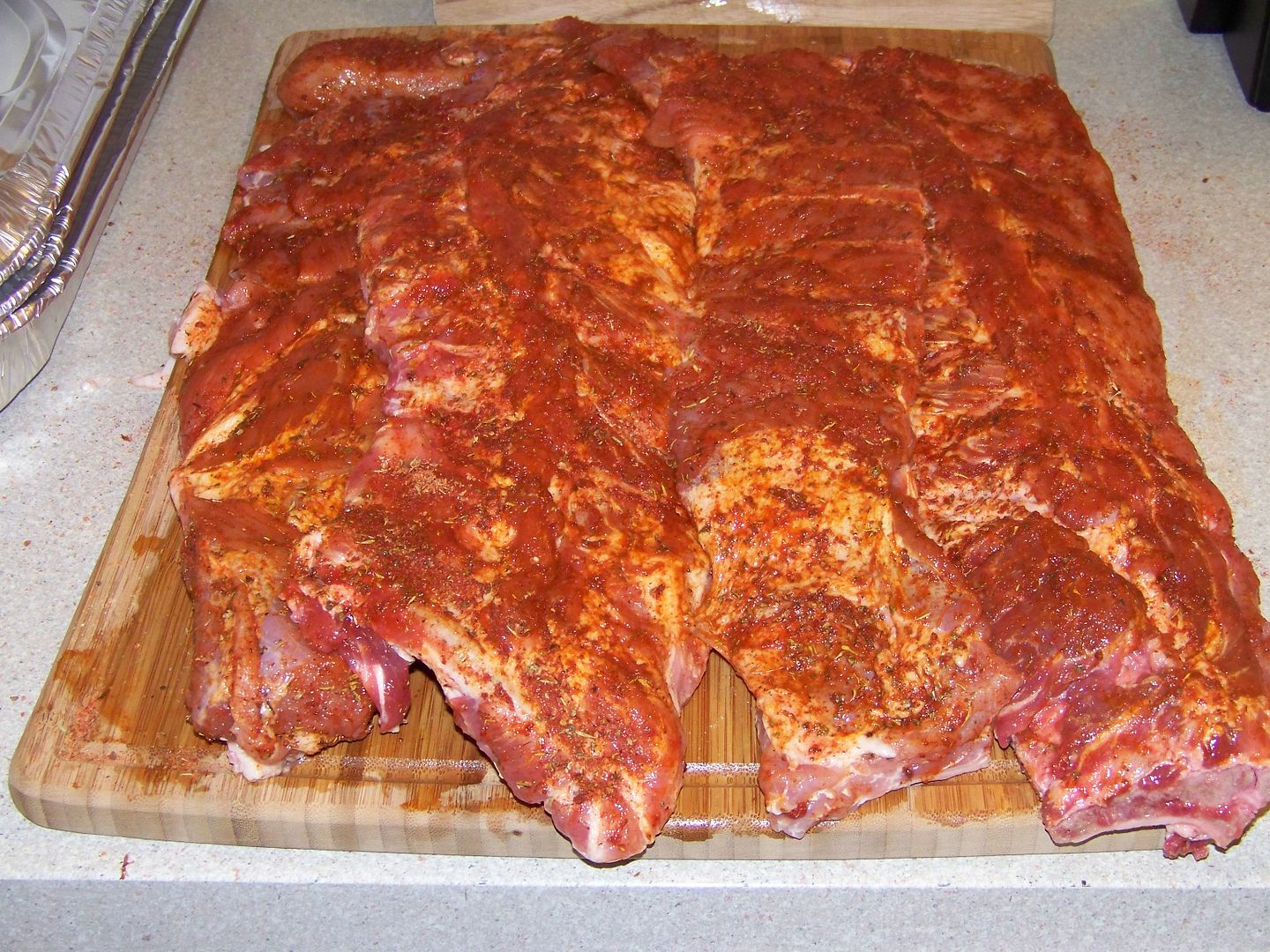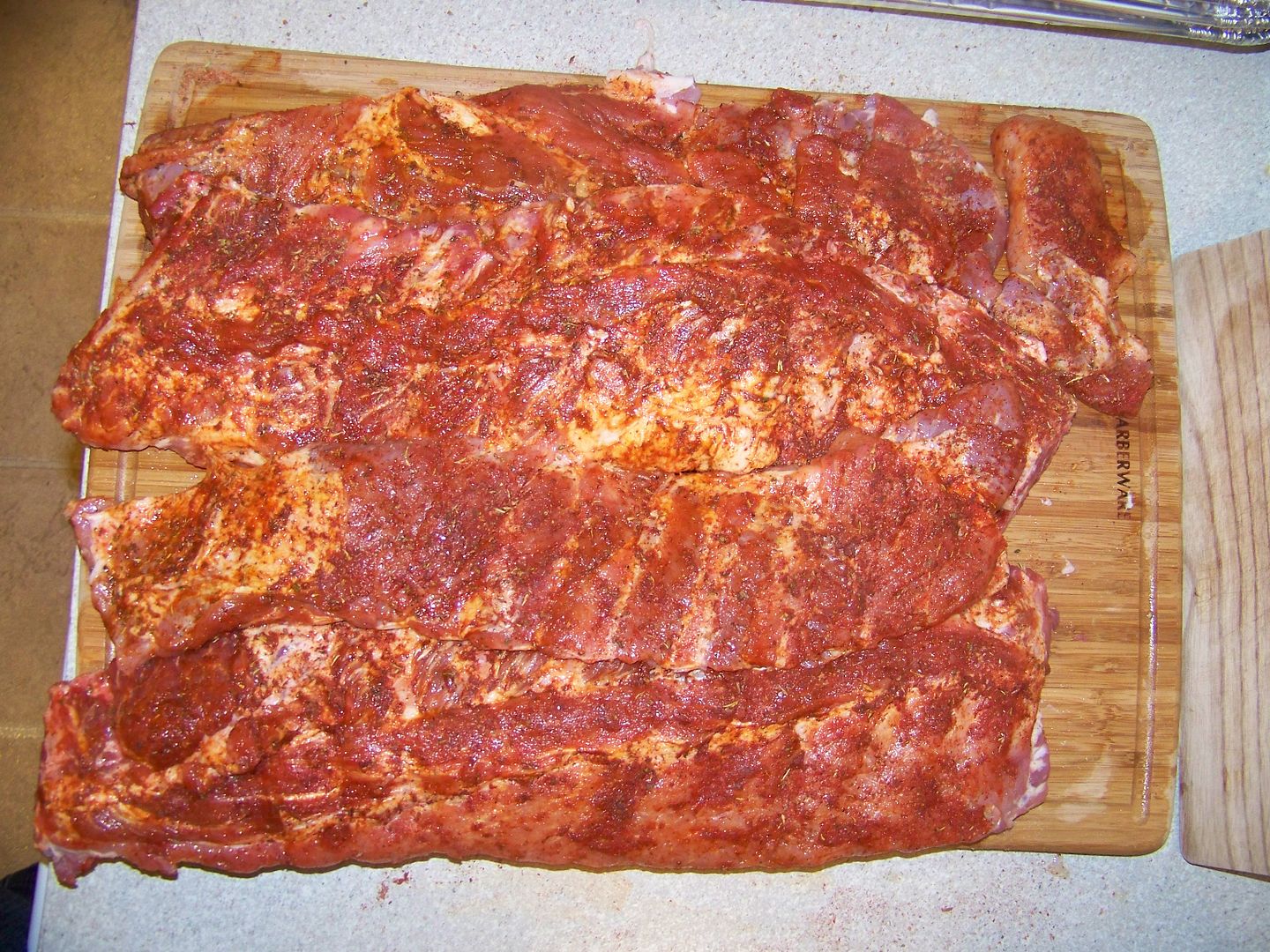 I used the 2-1.5-1 method. I spritzed the ribs with apple juice before foiling at the 1.5 step. They rested in foil, wrapped in a towel in the cooler for 45 minutes.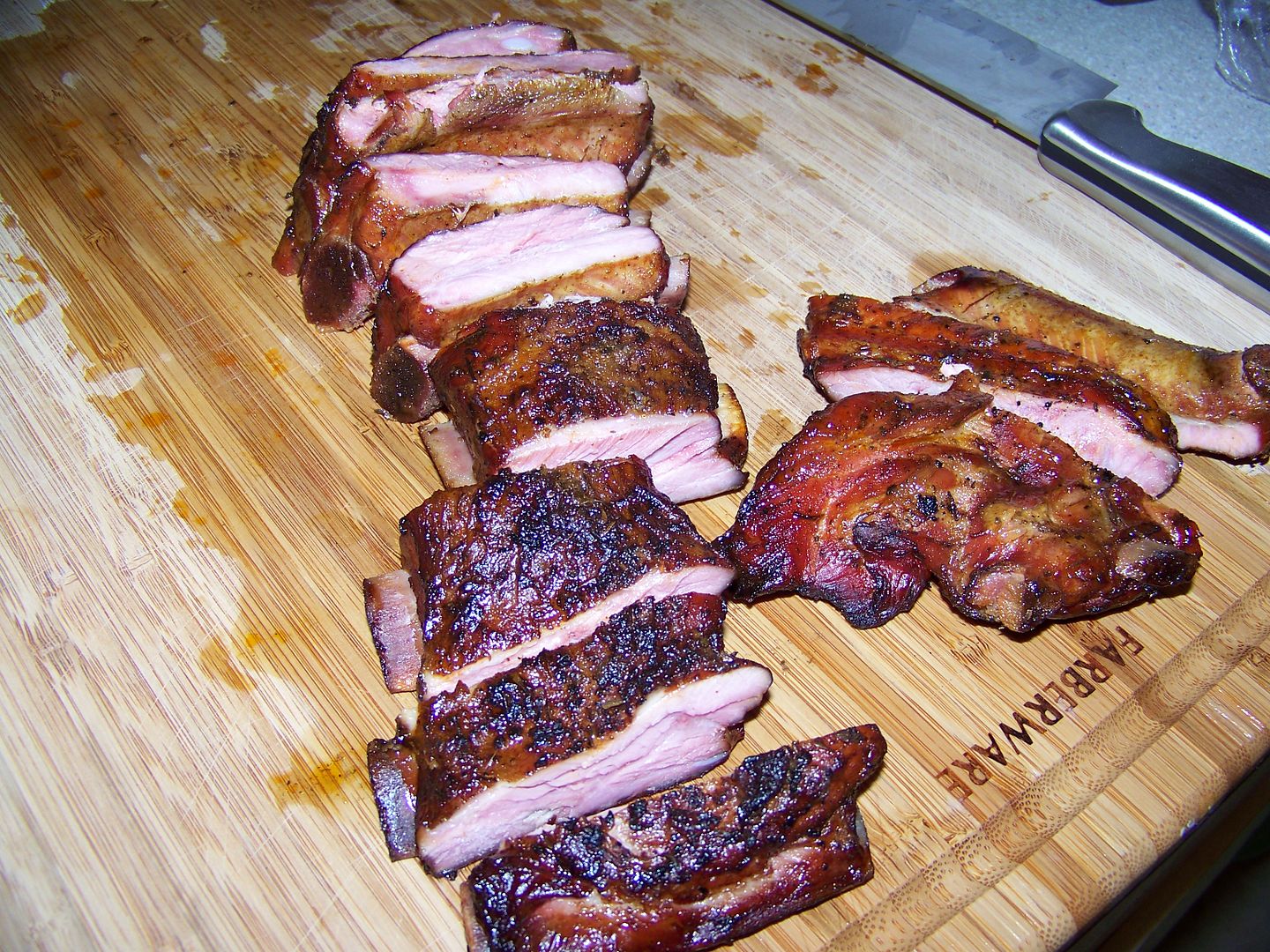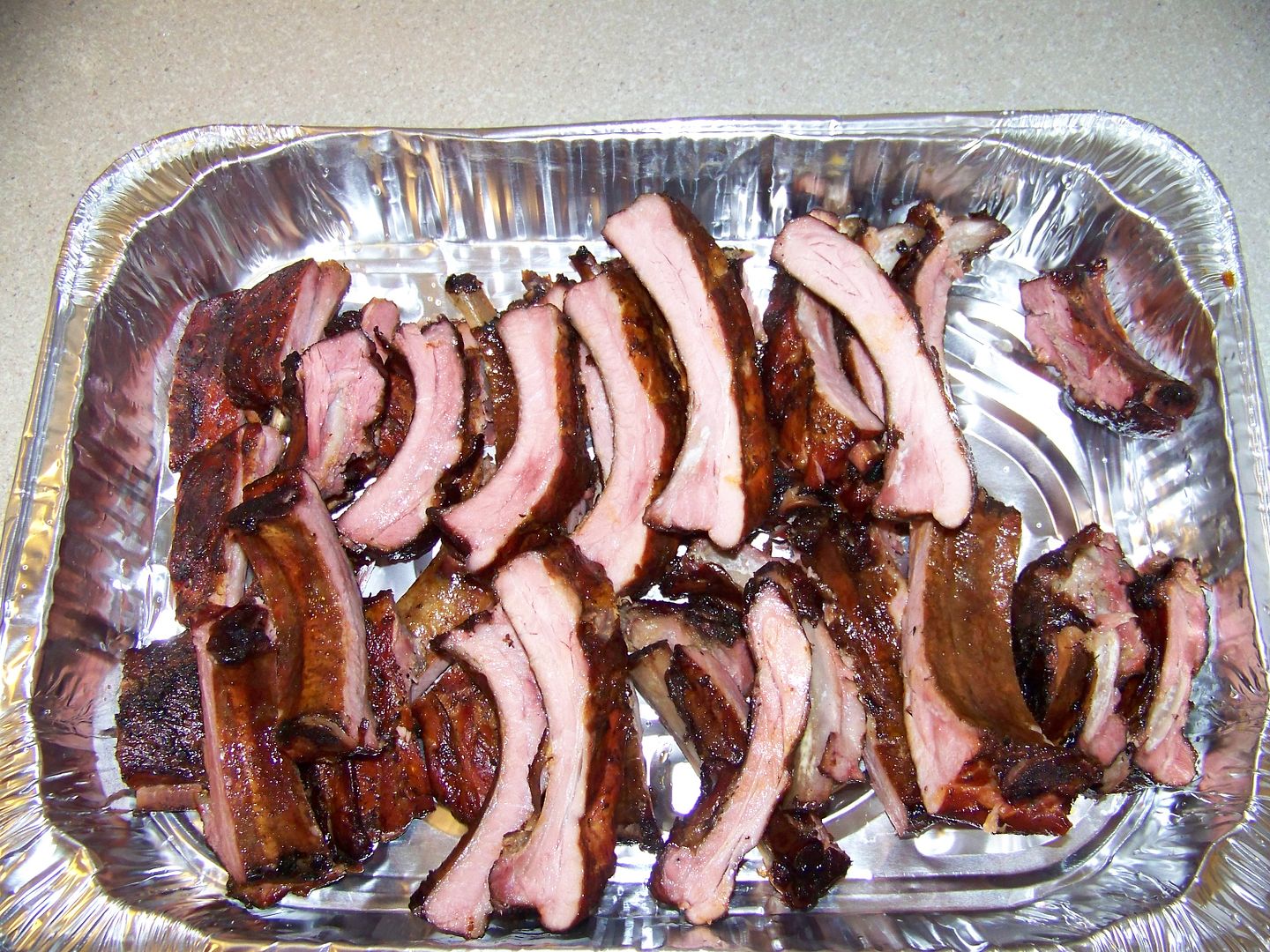 Chicken marinaded in italian dressing. They were smoked as well with Hickory & Cherry & then finished on the grill.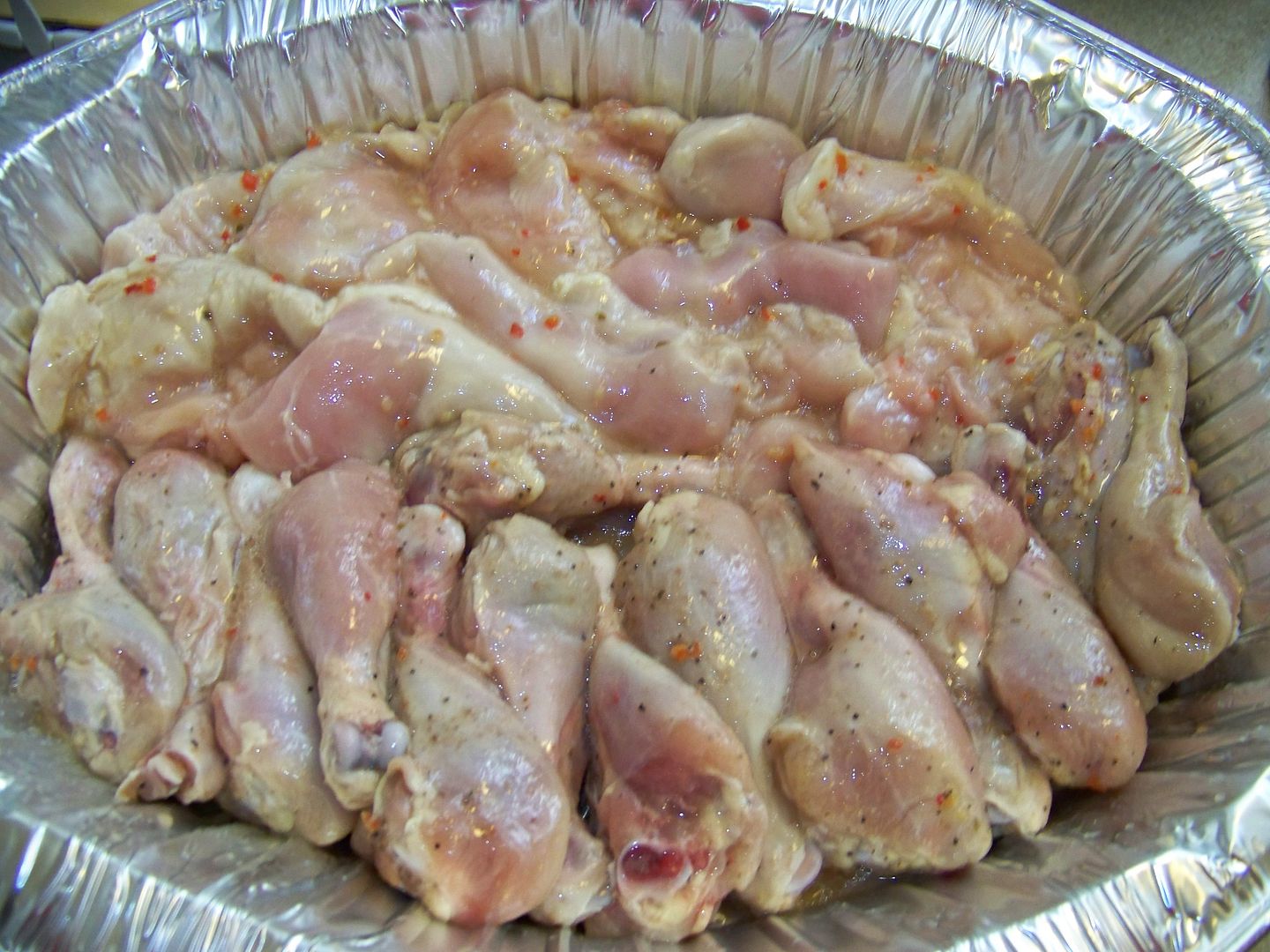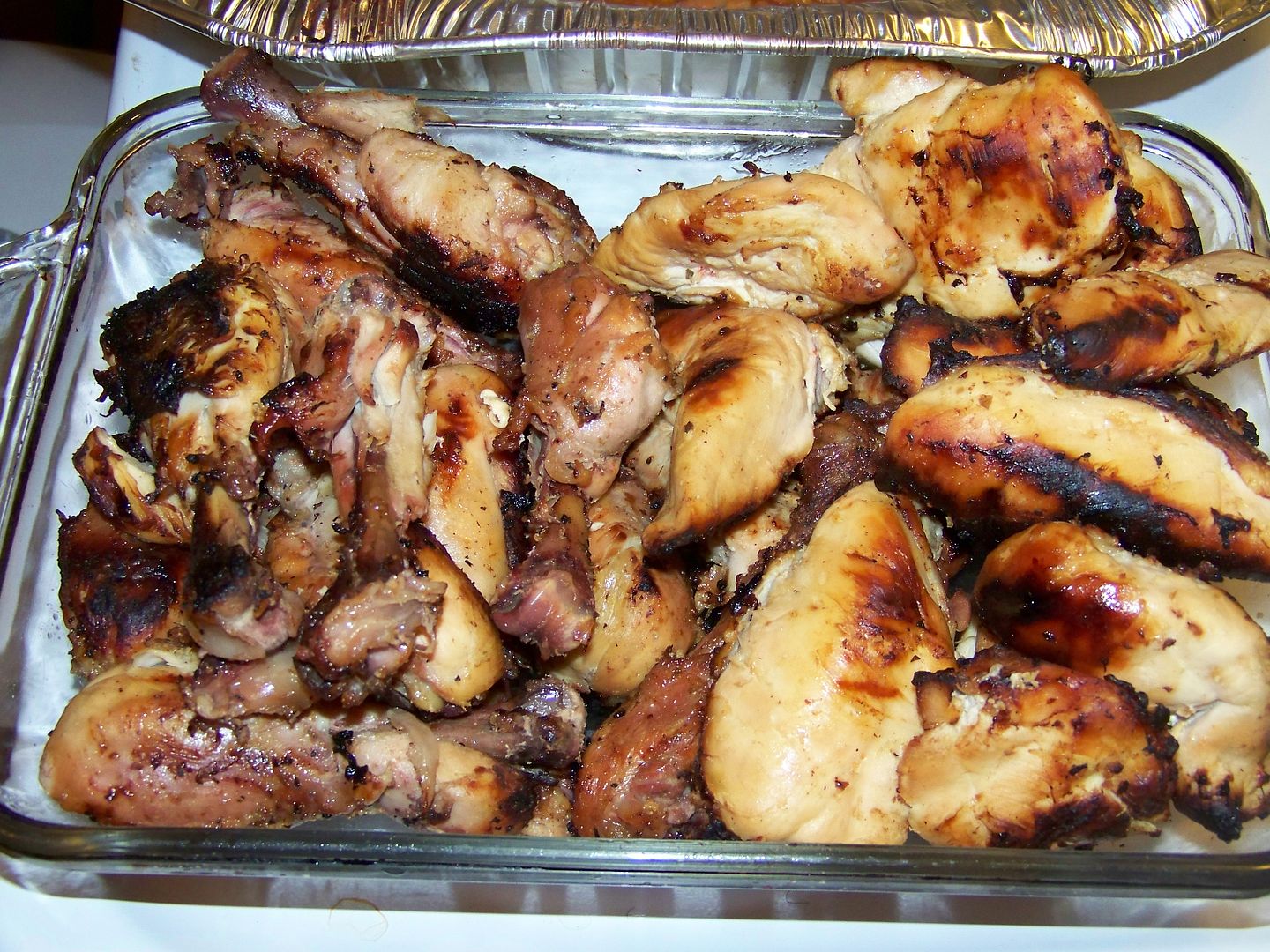 Mushroom, onion & provoline & pepperjack cheese fatties with the same smoke.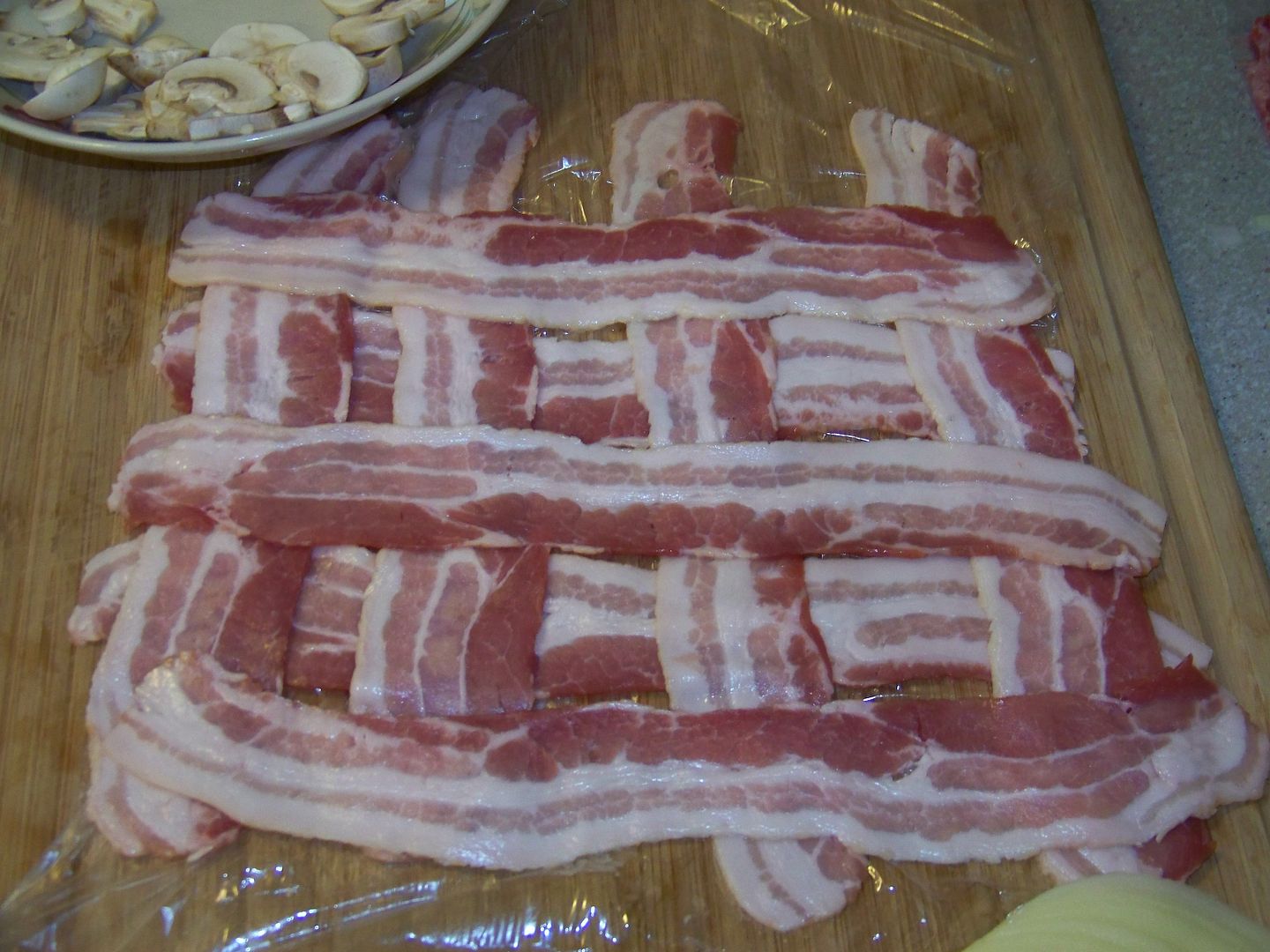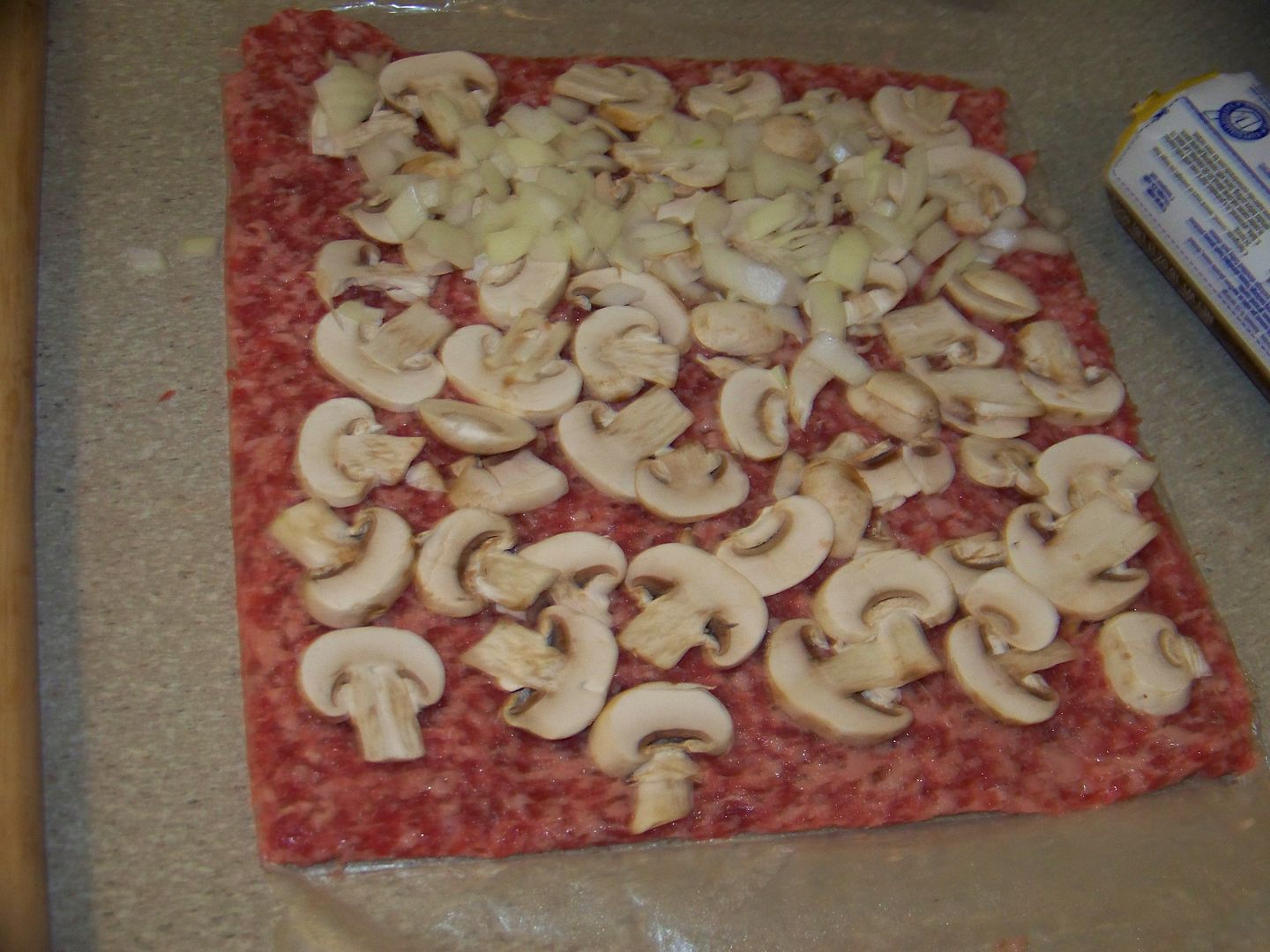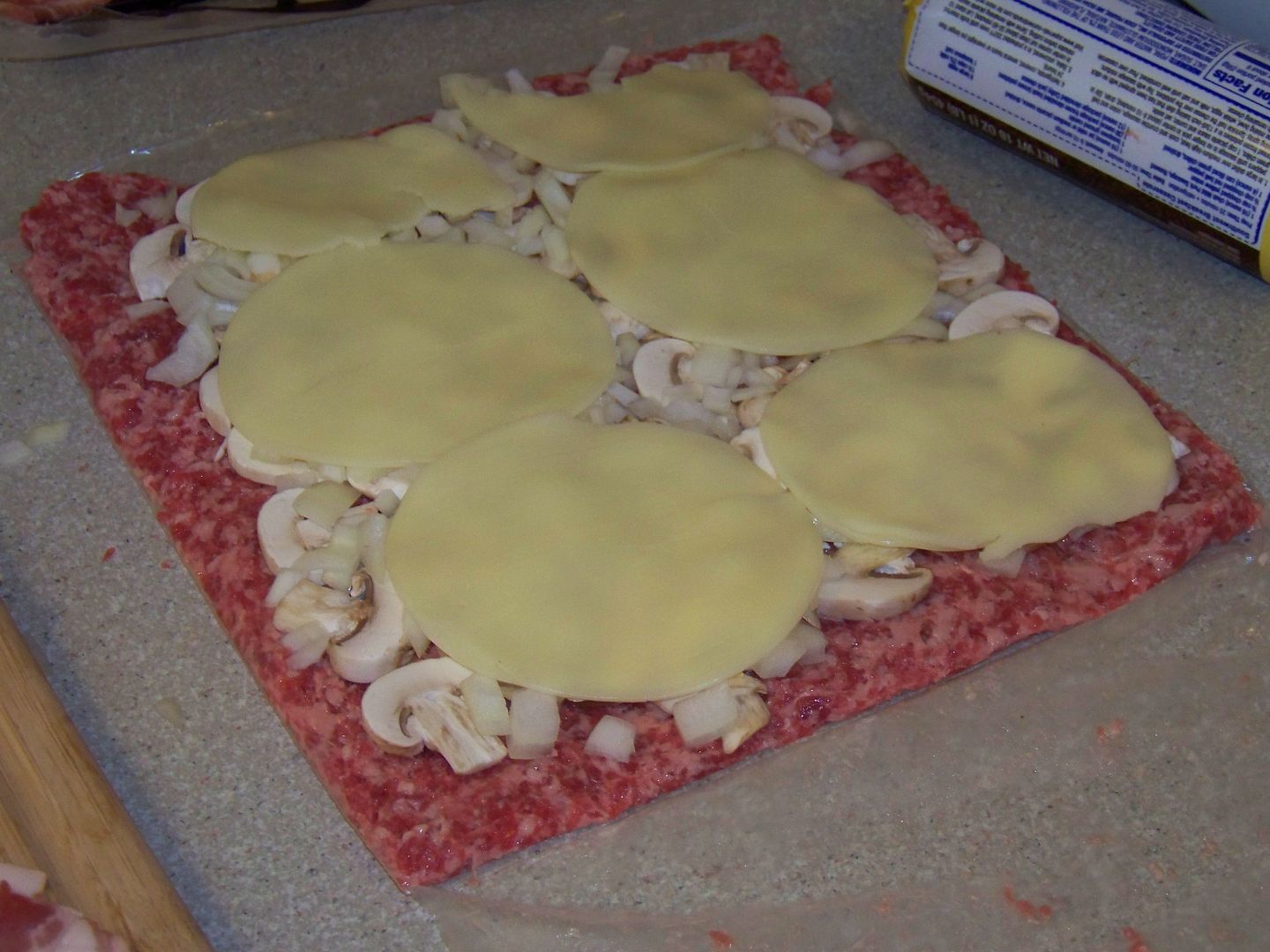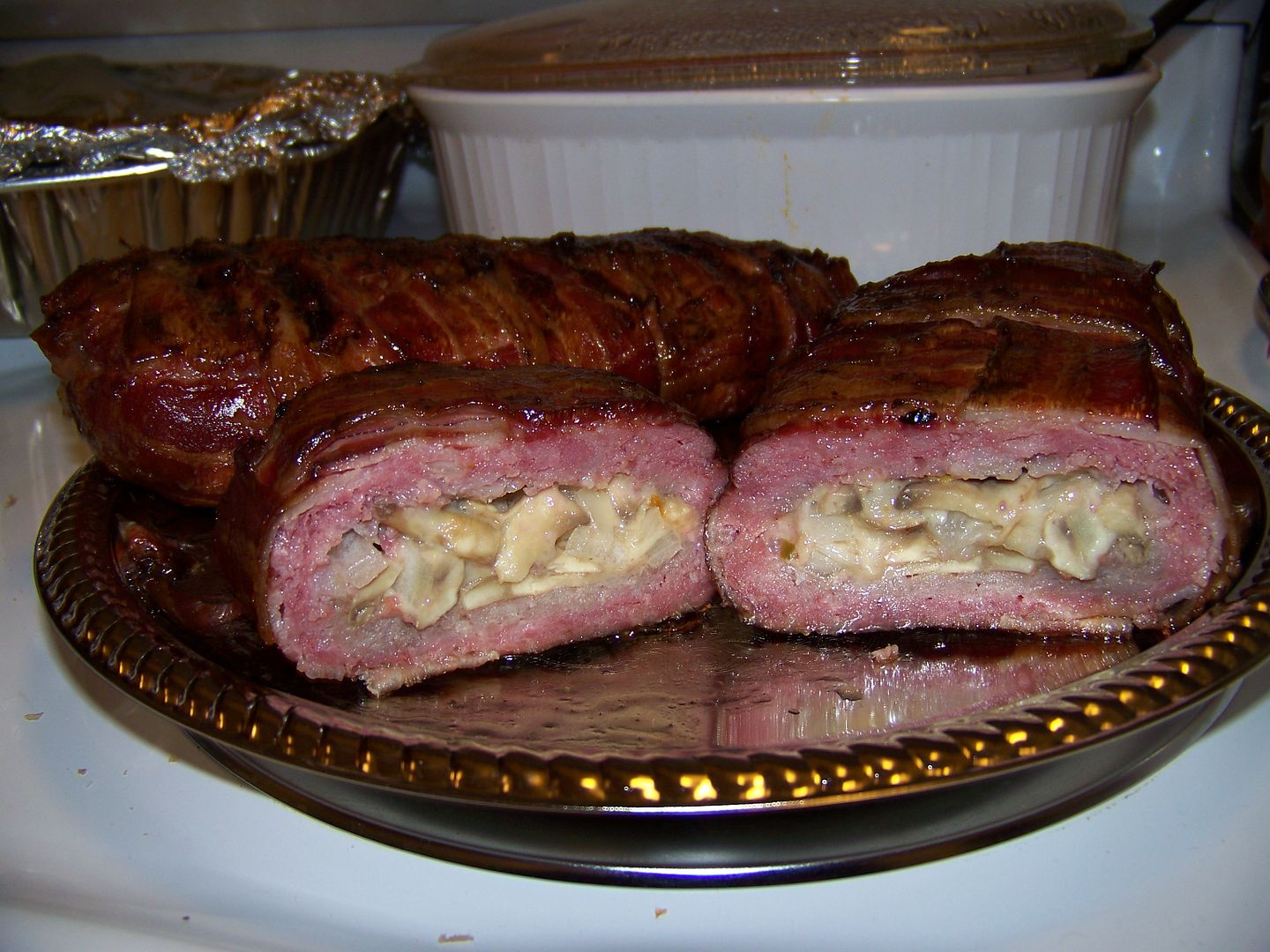 We also had: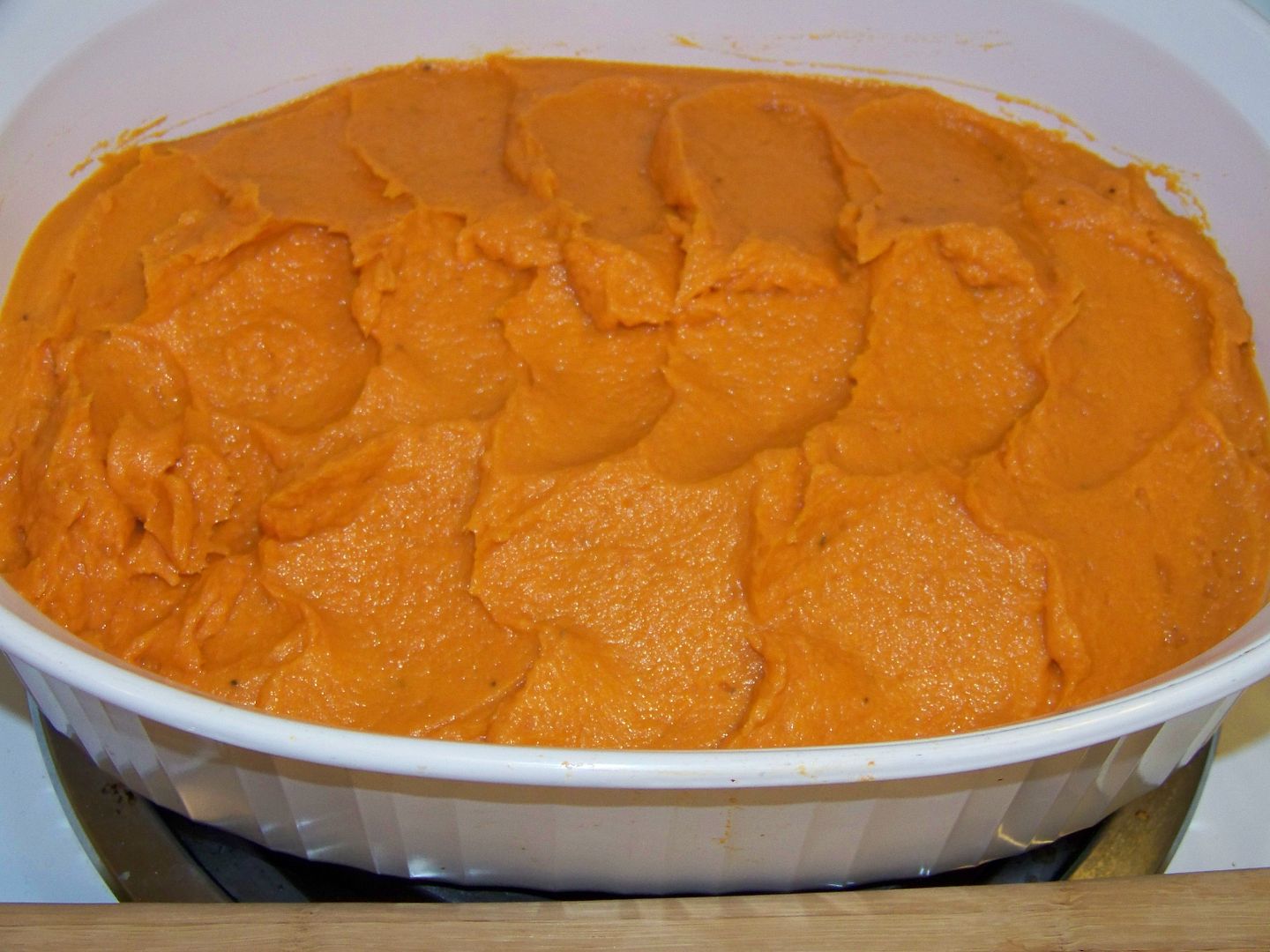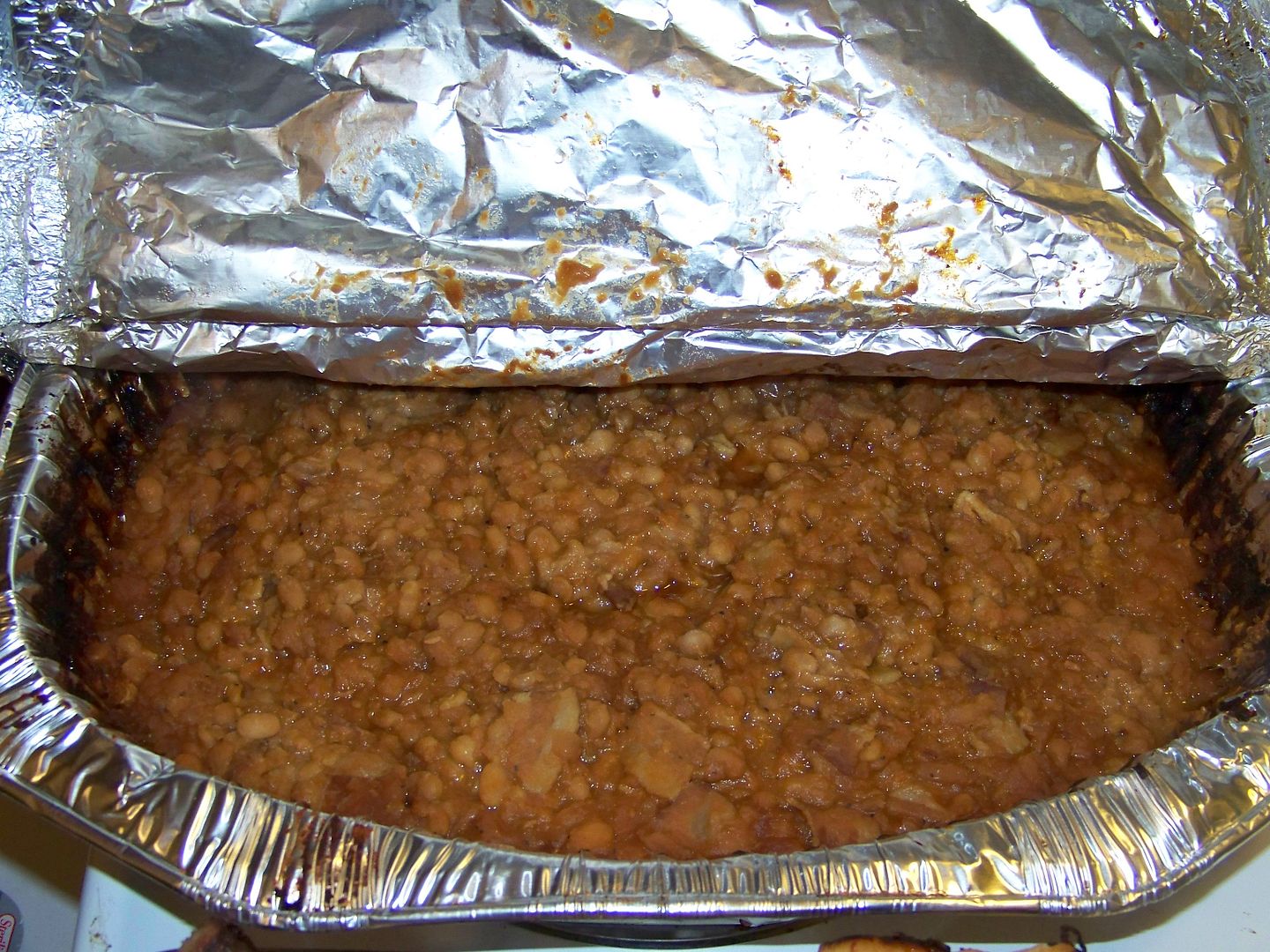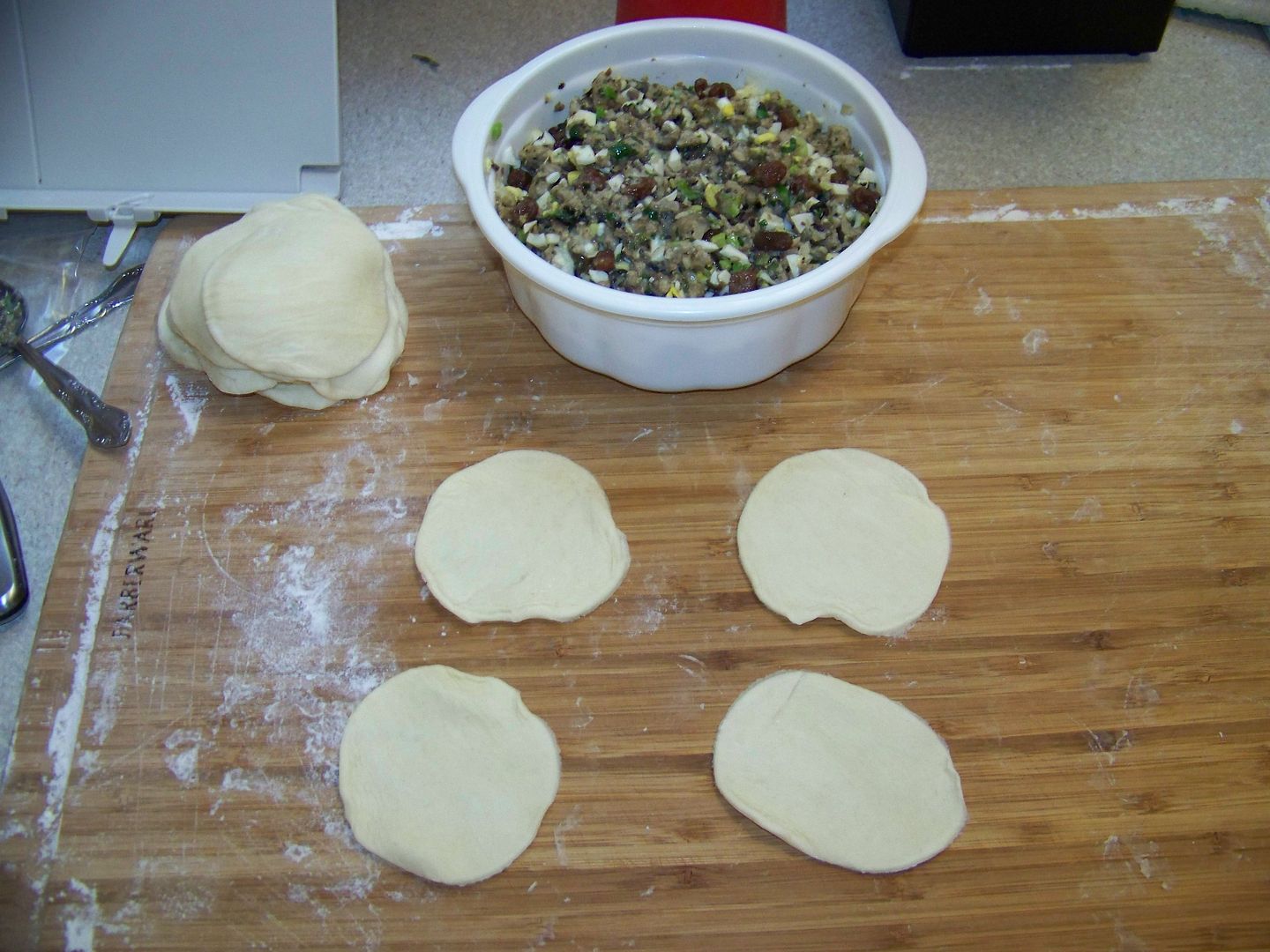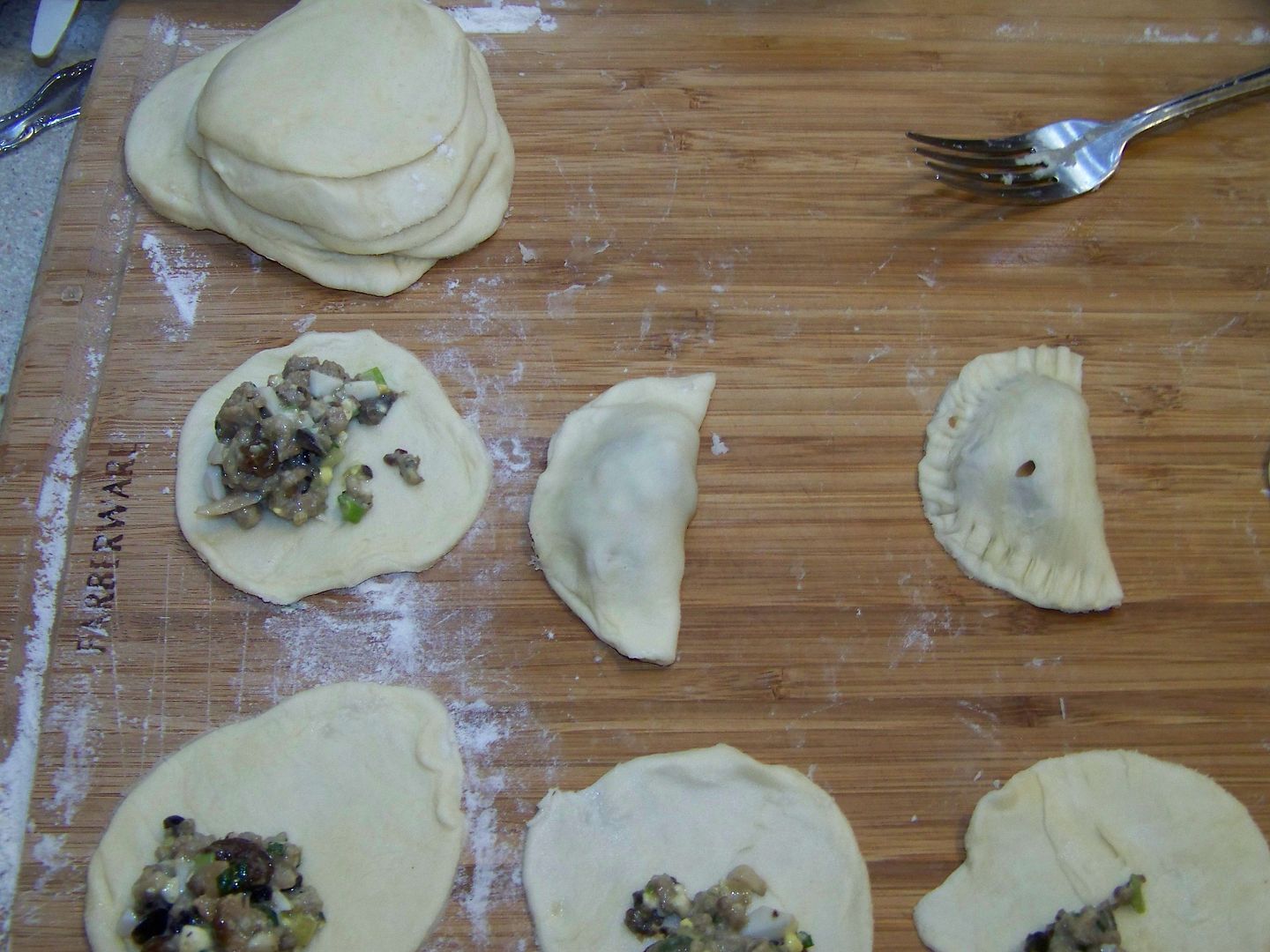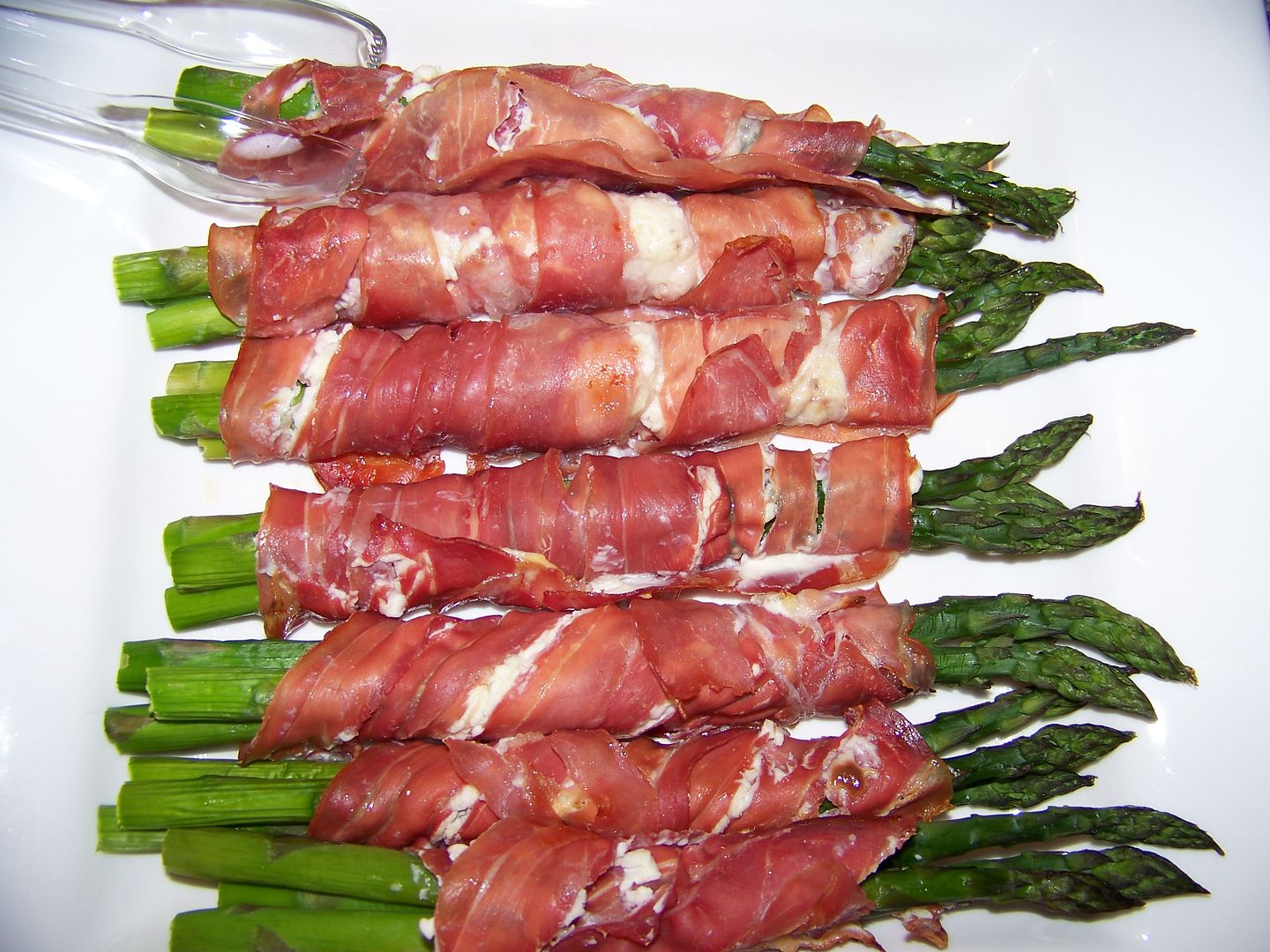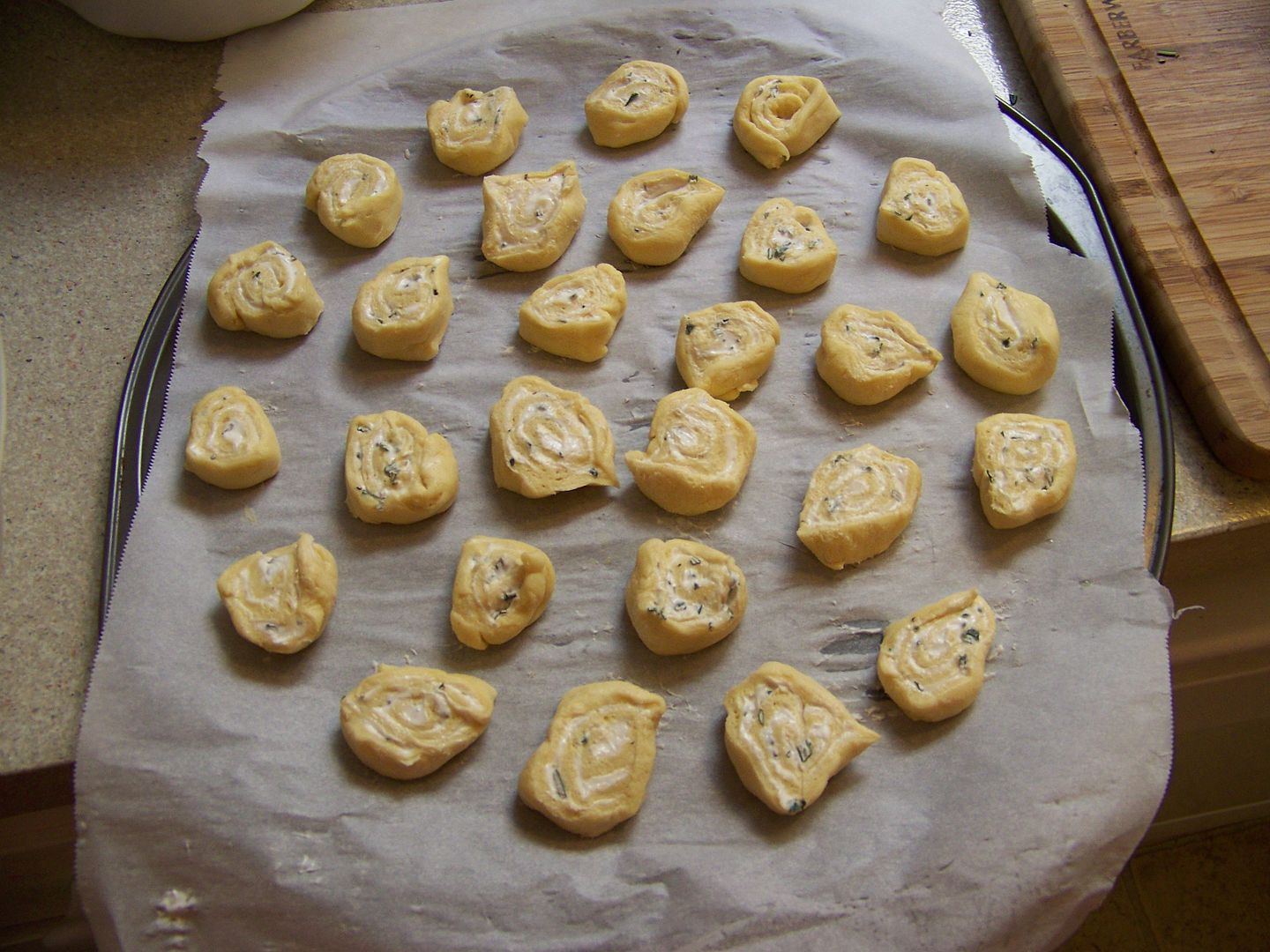 The cherry pie was a la mode with Black walnut ice cream.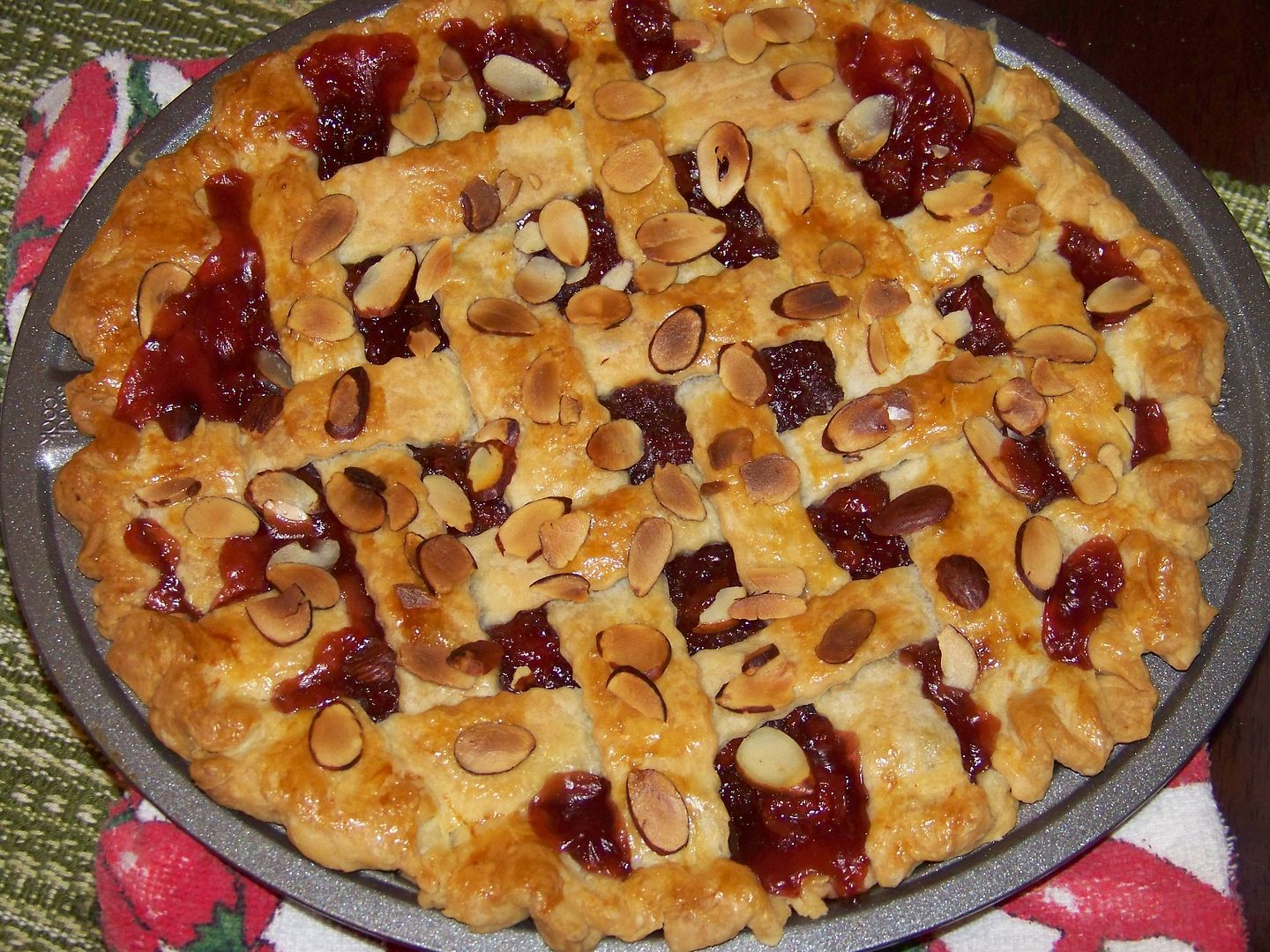 Final product: Baby backs, pulled pork sandwiches on onion bread, sweet potatoe puree, roasted vegetables with melted cheese, homemade boston baked beans, smoked / grilled chicken, empanadas & pin wheels & asparagus wrapped in bruschetta.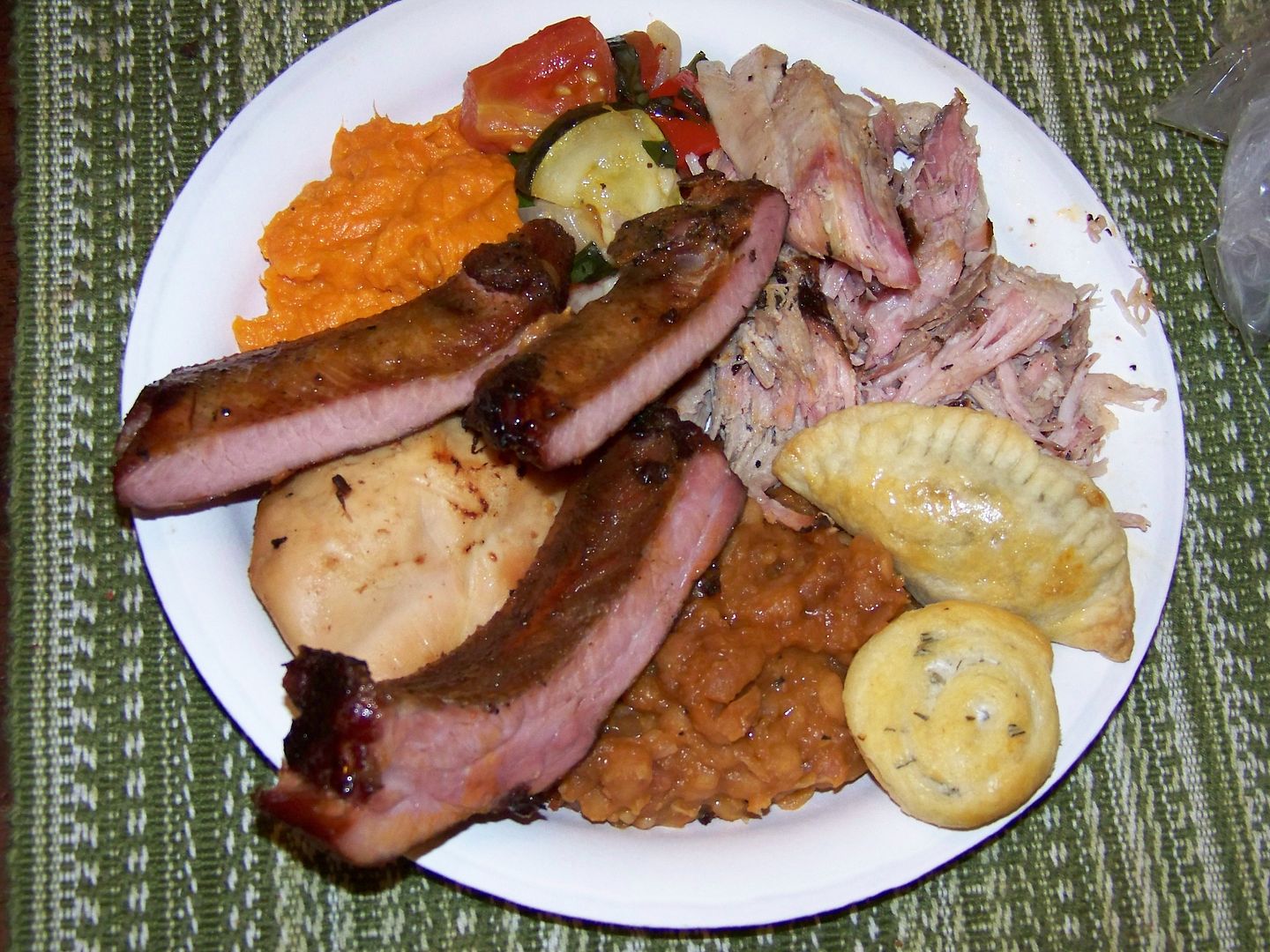 Thank you for looking.