So once again the Costco bug has bitten.... Found a pretty decent price on Tri-Tips so in the cart go two of them.. During further shopping some foreign looking substance ended up in our cart because SWMBO thought it sounded good.
To be fair I figured I'd do another side by side with Ron's Hint of Houston and this Kirkland;s Sweet Mesquite blah blah blah...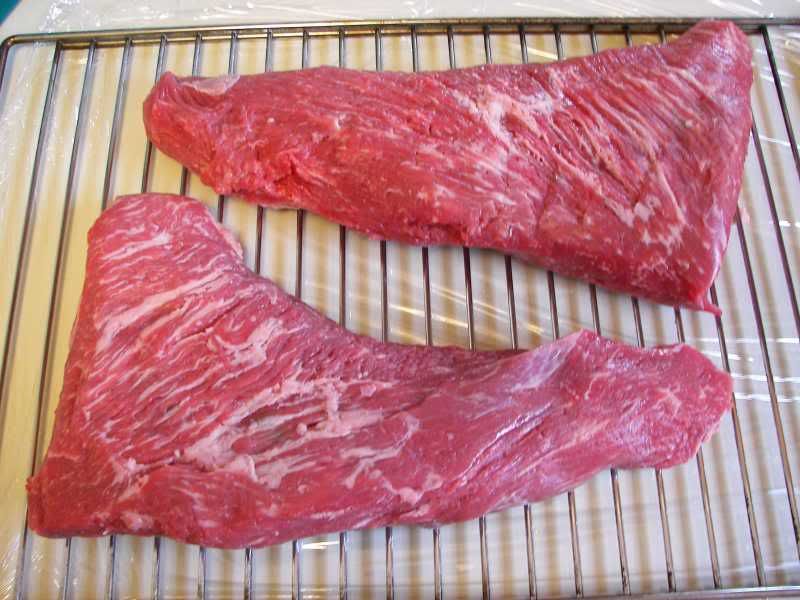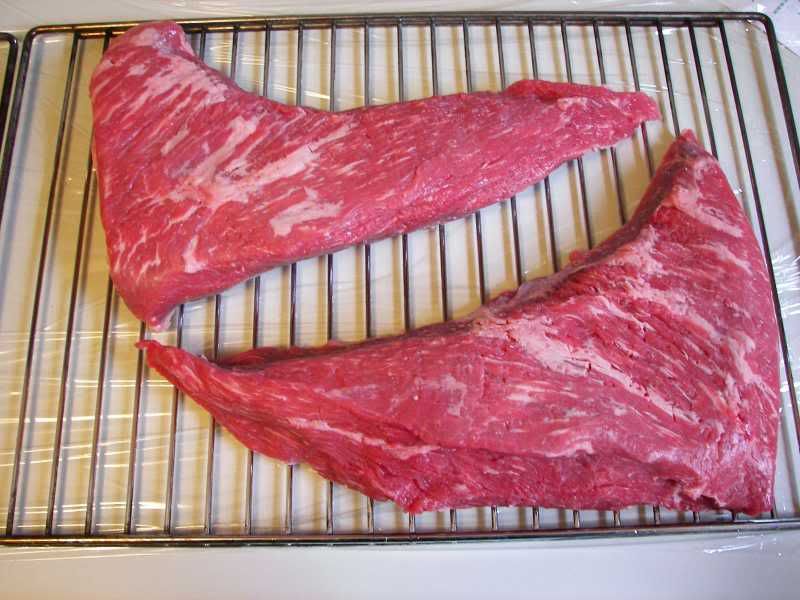 The Subjects after a quick rinse....
A quick splash of EVOO and 2 get Ron's Hint of Houston.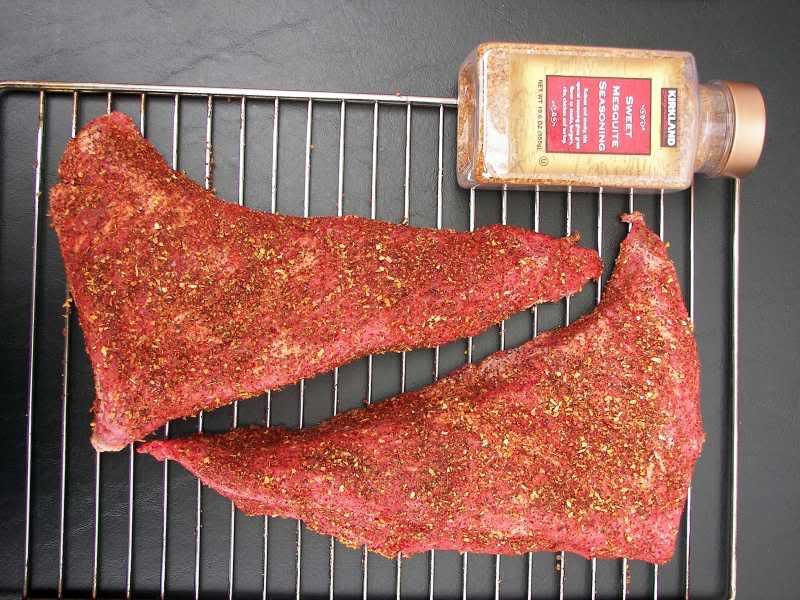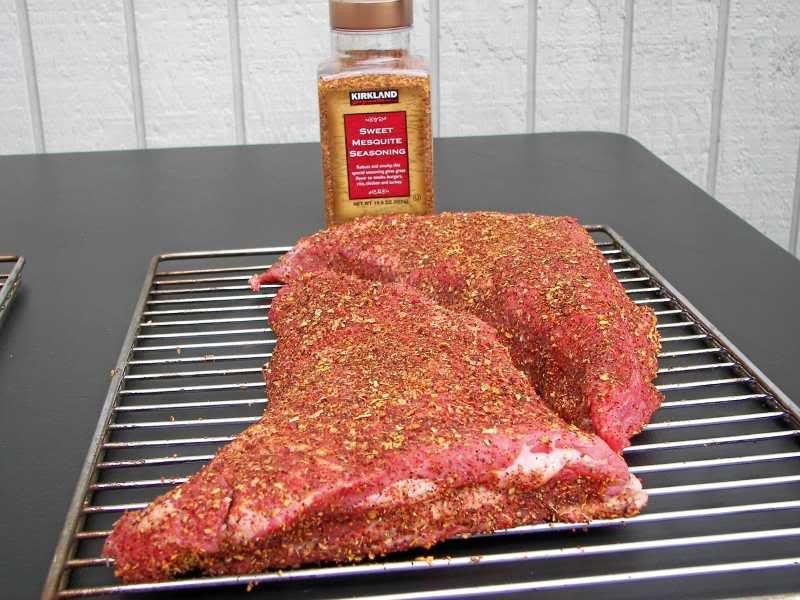 Two get the other...
Currently in the smoker at~240 gonna take them to about Med. 160 or so.