As I stated in another thread I got a lid for my UDS From a guy who wanted some ribs in return for it. Well its time to pay up!
5 half racks of bbbacks
all rubbed with jeffs rib rub
some 1/4 lb dogs and eckrich kielbasa got the smoke treatment for lunch.
Sorry no more pics...I didn't take the ribs out of the foil after they were done. If I'm giving them to some one I do a 3-2 smoke then they can reheat them for that last hour(3hour smoke-2 hour foil,then chill in fridge)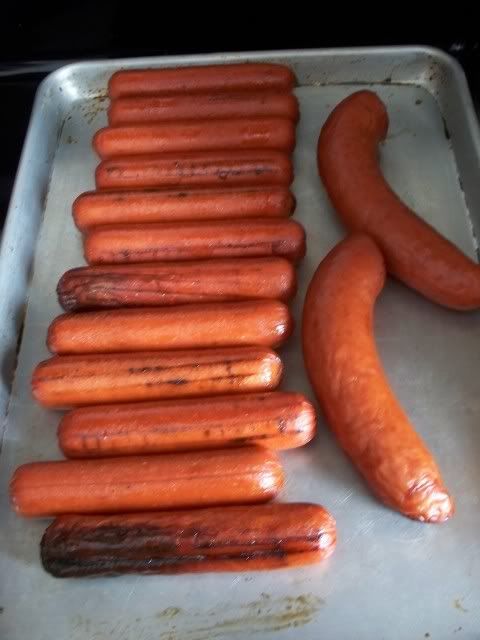 thanks for watchin
SOB-QTV