I had some left over kielbasa at work after stuffing 50 lbs, so I rolled it into an old school fattie. Putting it on the UDS with a couple of chucks, a fresh picnic, and another regular old school fattie.
Heres a before and after of the kielbasa
not much smoke ring on this but WOW the flavor is amazing!MMMM Love Garlic!
The B & A of the picnic
Rub a dub dub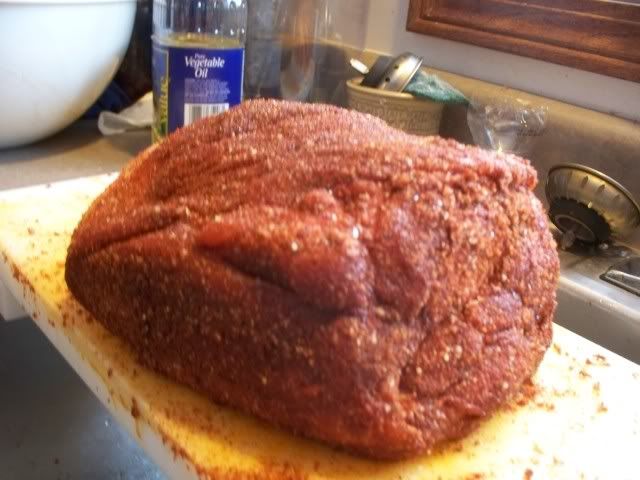 MMMM pulled at 204* ....Soooo Tender!
The Regular Fattie...mild smokey flavor. You can really taste the rub I put on it before the bacon wrap!
Group shot!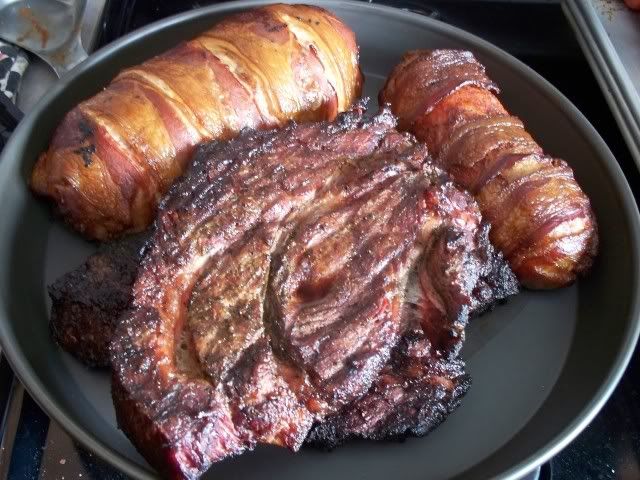 Thanks for watchin
SOB-QTV