The other day at work I was filling the meat case and came across these 2 beautiful chuck roasts that didn't sell before going outdated.
I had to pull them and decided that they looked too good to end up in hamburger. So I brought them home,rubbed them with a little veggie oil and some greek seasoning.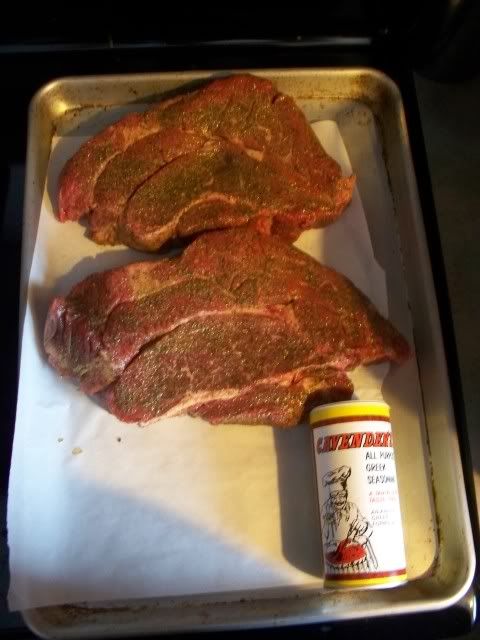 On to the drum they went. First time with the new dome lid.It is half done but had to make it work since I had overbooked the space on my drum for today. Here they are a little overdone. Temps got away from me for a bit, but they will slice for some nice Roast beef and gravy over mashed potatos!
SOB