Good afternoon, all - this is a follow up to my mod post from yesterday. Tested out WALLE this morning and she's doing good, so I tossed in some chops, kielbasa, and taters.
Here are the chops and sausage - we make the sausage and cold smoke it with apple, then freeze. This will be the first time I've smoked it to cook it, usually we boil it.
Chops have a litte rub and garlic on them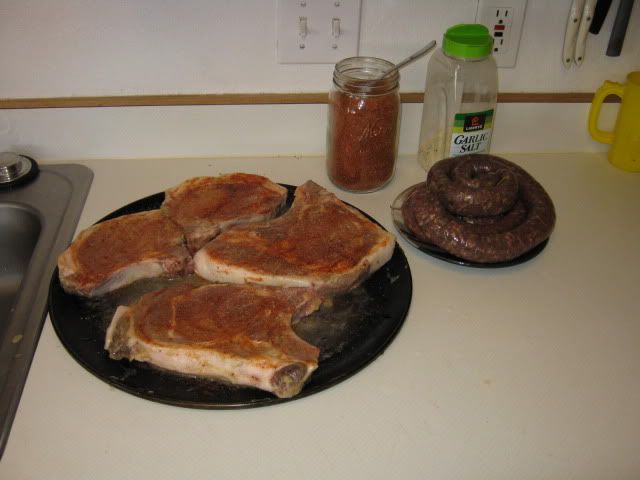 I diced the taters, then tossed with EVOO and some Green Onion dip mix.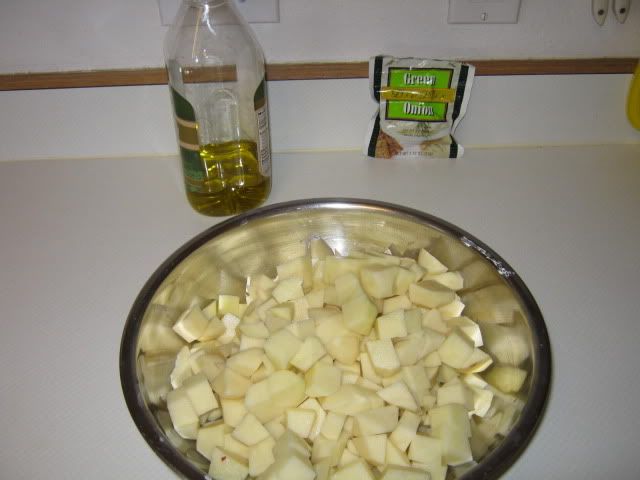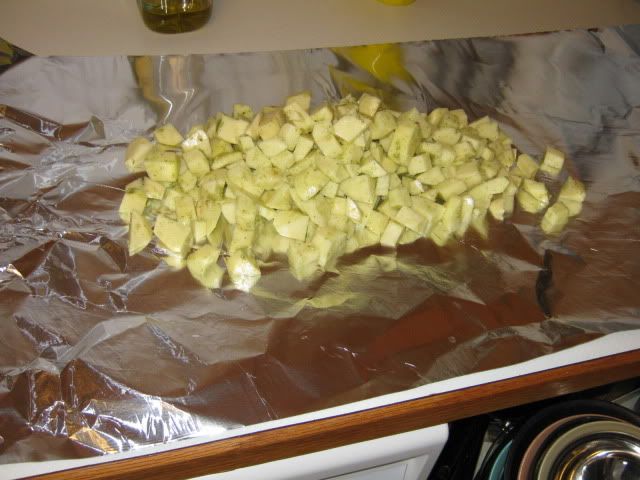 Here we are at the 30 minute mark - sausage looking FINE!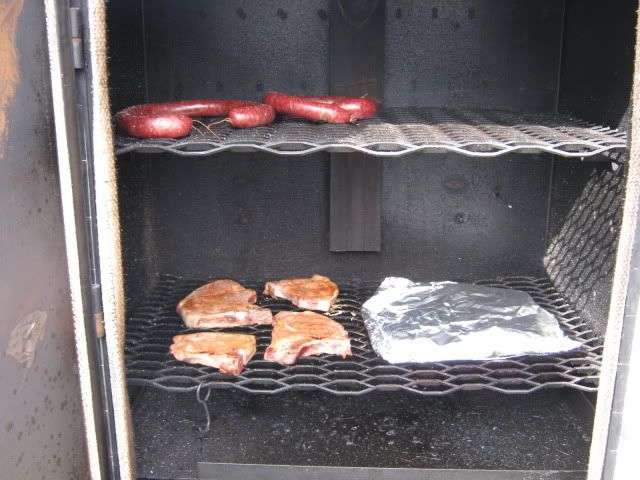 Chugging right along at 225*
Jumping over to my Mod post to show some updated picks and my findings from this morning's test run.
Thanks for checking out my smoke!
Tracey