Shortly after installing the Smoke Daddy on my 30" MES (
http://www.smokingmeatforums.com/for...ad.php?t=88227
) I started thinking about needing a bigger smoker. A few weeks later I went out and purchased the new 40" MES from Sam's. Not wanting to drill a hole in a brand new smoker, I wanted to come up with a way to mount the Smoke Daddy using the wood chip loader. Here's a step by step of the install.
First I cut off the handle to the chip loader using a hacksaw.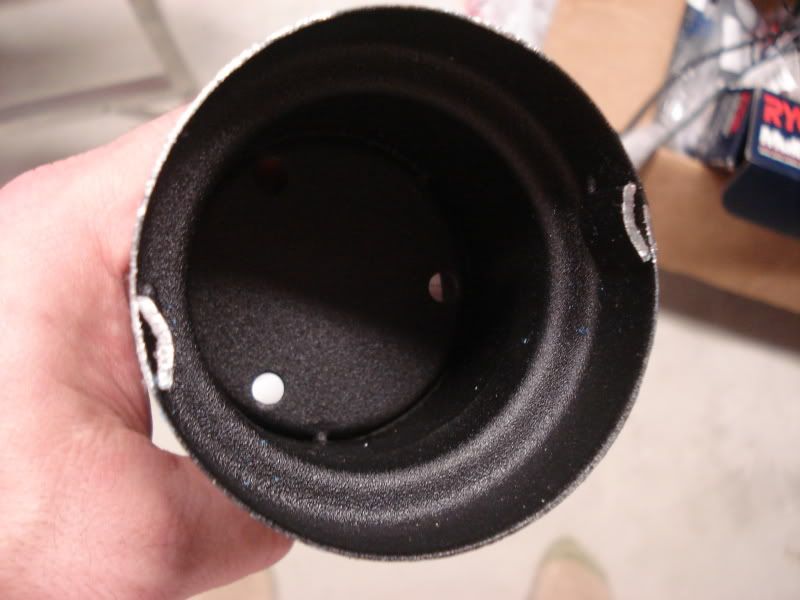 Then I removed the sheet metal piece that Masterbuilt put in to limit the amount of chips that could be added at one time. A dremel made quick work on the spot welds.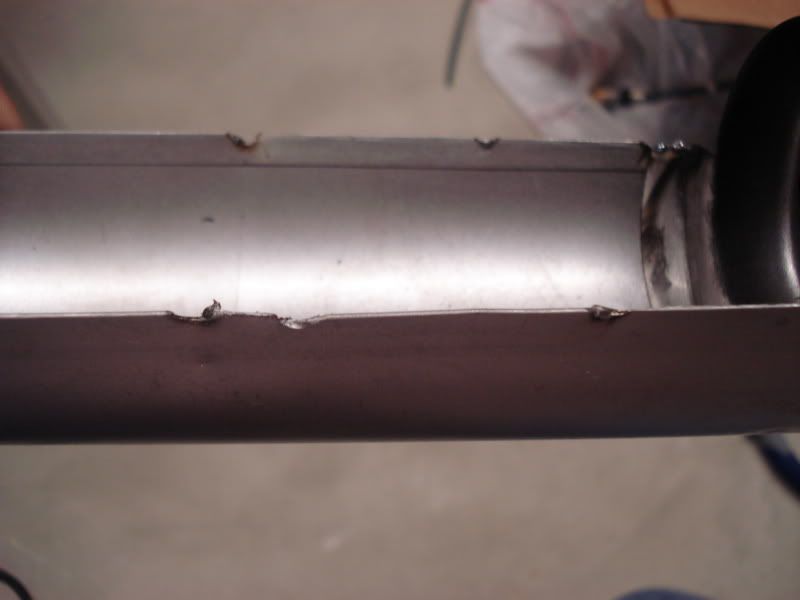 Next was to drill a 7/8" hole in the end for the threaded nipple.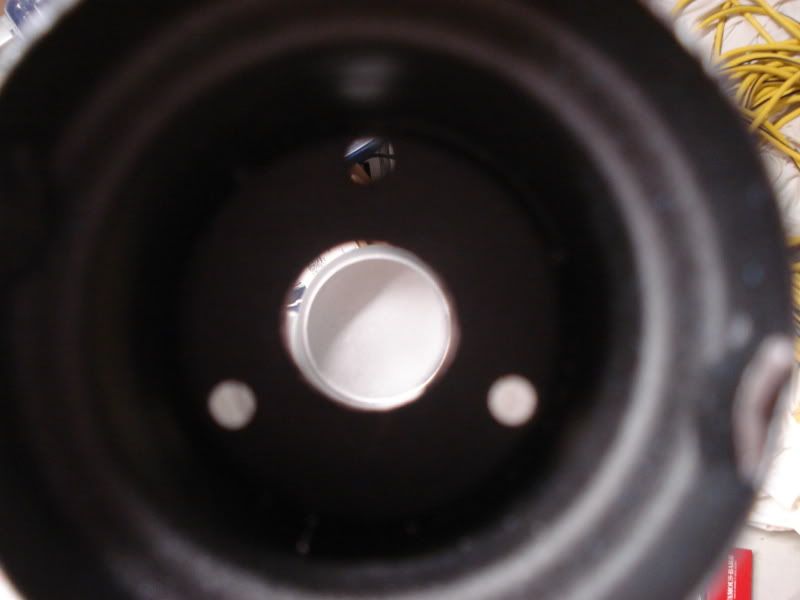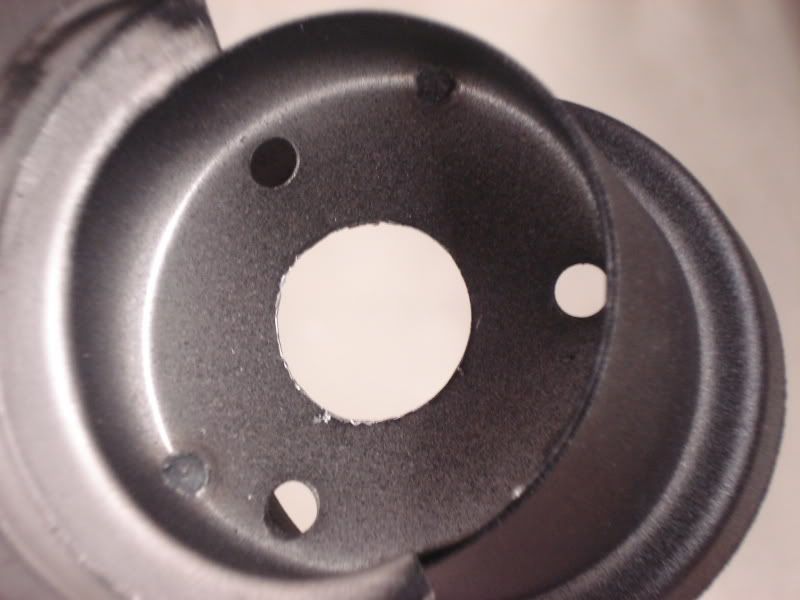 The wall is pretty thin so I used a 1/2" x Close Black Steel Pipe Nipple. As seen in the pics below, I still needed two washers on each side to take up the slack between the couplers.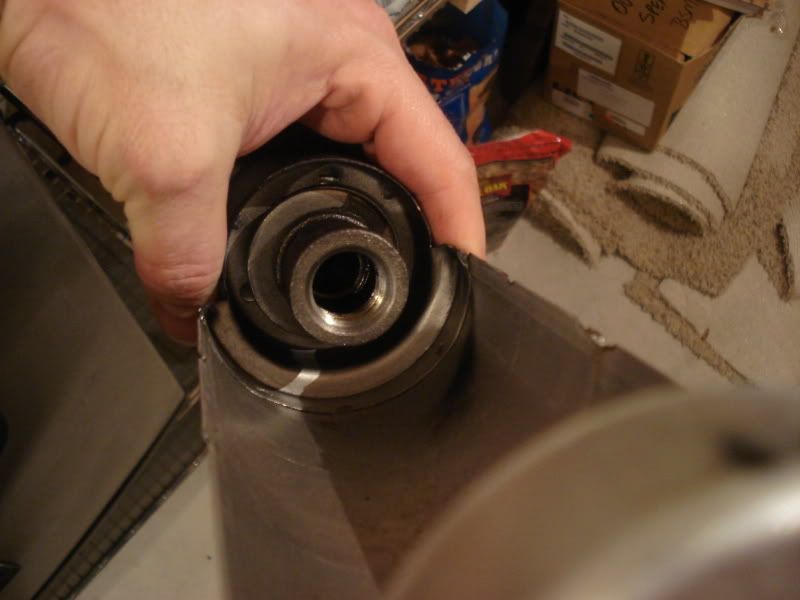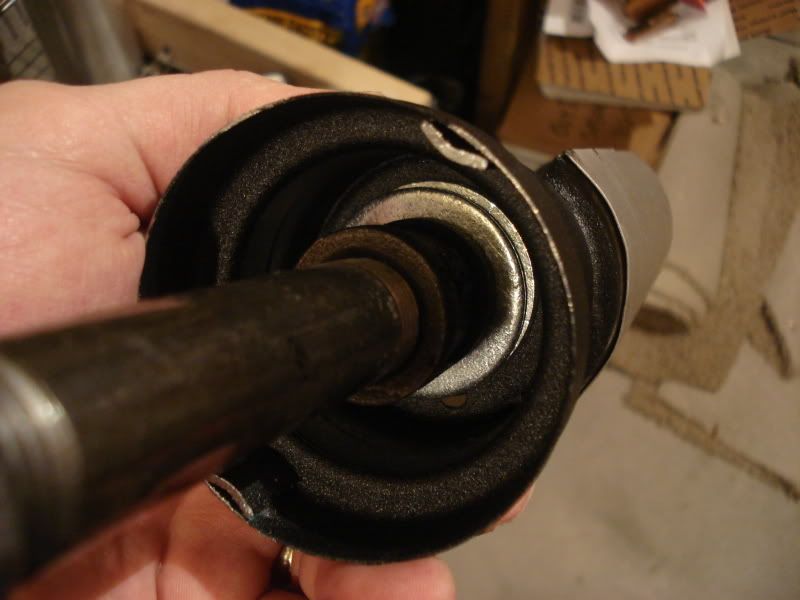 On the coupler inside the chip loader, I installed a 1/2" x 6" Black Steel Pipe Nipple. I wanted the smoke outlet to be close to the end of the chip loader so that the smoke from the SD will follow the same path as if using the chip loader in the smoker.
The modified chip loader slides in just like normal, using the pipe as a handle.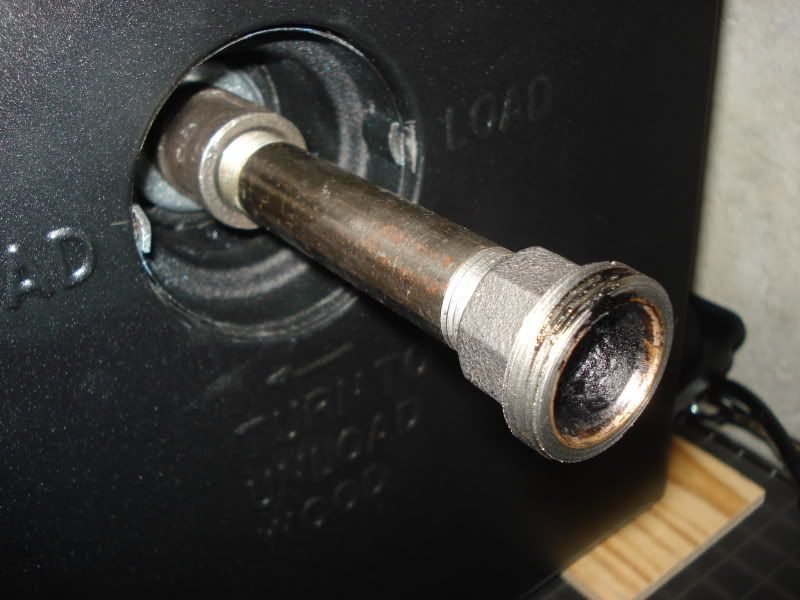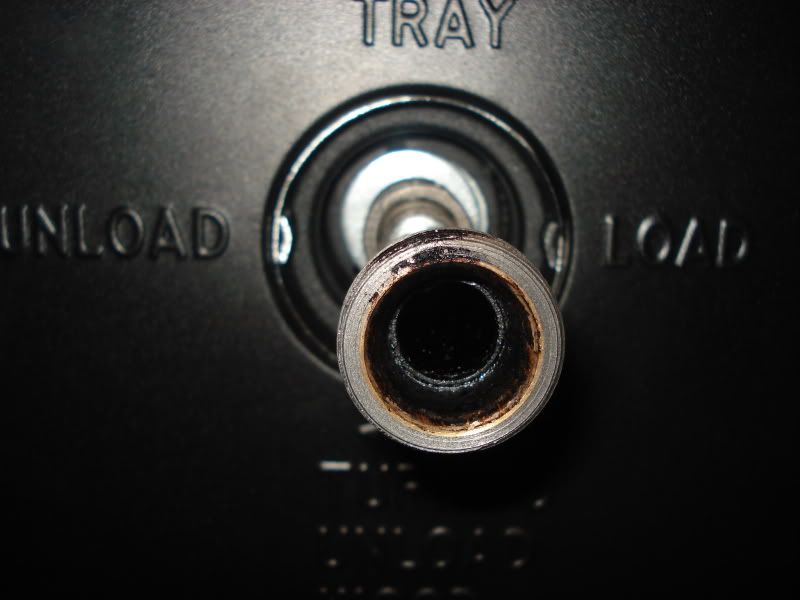 Here's the completed installed unit, ready for smoking.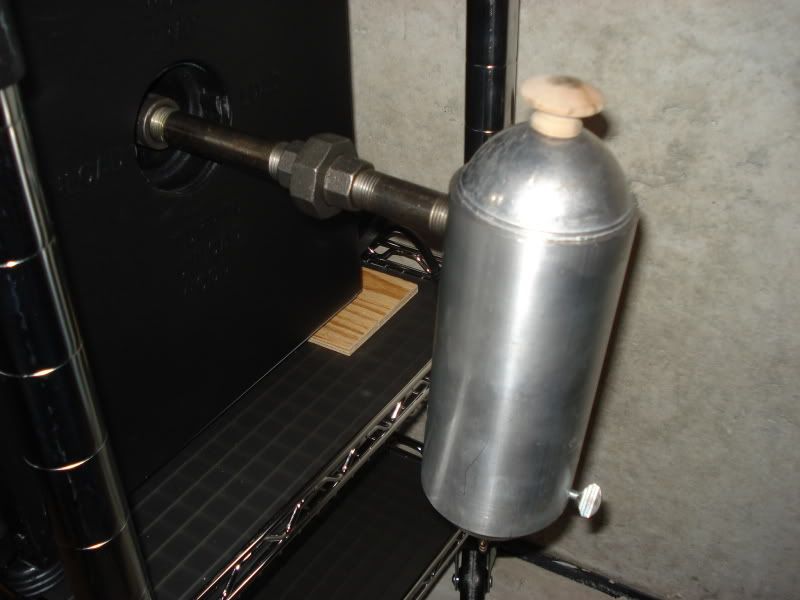 As you can see, because of the weight, it lists down some but is still stable. I'm thinking about adding some weight on the inside of the chip loader to balance it some, but don't think there's any issues with the way it is. Tomorrow I'll fire it up and see how well the smoke distributes.
One thing to note, this is not my only chip loader, I had an extra lying around. I'm not sure what Masterbuilt sells them for, but they can't be too much money.