After 6 or 7 years of complaining to the old guys that they needed to show us young pups how they make the sausage before they all die, they finally relented. I remember as a kid watching them butcher hogs and cattle at my Uncle Jack's farm and then making summer sausage a week or so later. Back then they did it like the family has done it for as long as anyone can remember, cutting and trimming and grinding the meat the night before, then cleaning the natural casing again and stuffing and starting the smoke the next day. It was normal every year to do around 600 pounds and the most they said they ever did was 1500 pounds in one weekend. The recipe has stayed the same forever except this year we couldn't get salt peter so we used cure #1 (my uncle said it was weird, when you mixed the salt peter with the meat it turned pink then turned brown as you cooked your test patties, the cure #1 turned the meat brown when you mixed it but cooked out pink). The recipe is pretty simple: 1/3 beef specials (they call it selects now, I'm going to have to ask the butcher next time I'm in town what it is exactly), 2/3 pork butts canning salt (flaky stuff), butcher's pepper, mustard seed (un-ground), garlic water (fill the bottom of a quart mason jar with un-smashed peeled garlic cloves, fill with boiling water and seal the day before) and your cure.
I live about 4 hours away so my cousin and uncle got all the meat and supplies ordered from Schneider's Quality Meats a local butcher shop that has been in business as long as I can remember. We decided for time saving we would let them grind the meat this time only 40 cents extra a pound. They also had all the casings (pre tied) and spices.
One of the guys made sausage had a friend who had a water pressure sausage stuffer and pneumatic hog ring gun we could use. My uncle said that both of those made it almost too easy, I agree I couldn't imagine using the old 1 gallon stuffer or hand tying all those sausages. The water stuffer is a work of art and will hold a little over 55 pounds at a time, and is homemade, I'm not sure I could ever justify the $800 for the hog ringer.
We finished up the sausage and hung it all at about 3pm and started the smoking, which uses green scaly bark hickory and some sassafras and a little apple wood if it is available (using green wood goes against everything I've ever learned about smoking but they say they having been doing it that way forever and the sausage is good). We got the fire a little hot in the beginning so my uncle said we may have a hard rind, but that it will still taste good, we cold smoked it for a little over 24 hours and will let it hang in the smoke house for 4 to 6 weeks, depending on the weather.
Here are some pics, I'll add more when the sausage is done. Sorry about the long post
The Garlic Water
All mixed ready to stuff
Old stuffer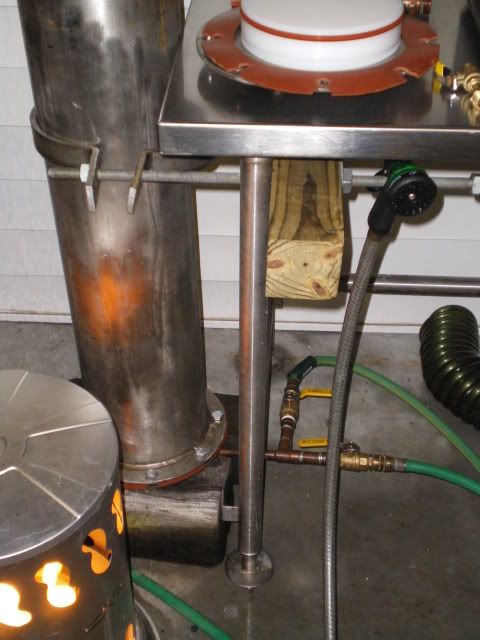 New stuffer
Stuffed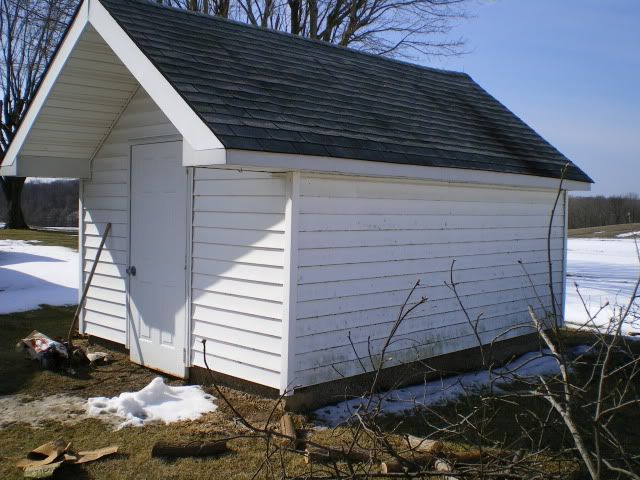 Smoke House (old as hell, been recovered a few times)
About half the sausage hung the darker ones are some of 60 pounds of deer and pork mix.