Made up 25 pounds of venison bacon last weekend. Rather than using cake pans as I usually did, these were stuffed into large sandwich meat casings, smoked, and then sliced up. There is 25 pounds between the two casings, so they are probably 12-13 pounds each. Bacon is a pre-mix from Curleys. They probably spent about 11 hours in the smoker or so from start to finish. Here are some pics: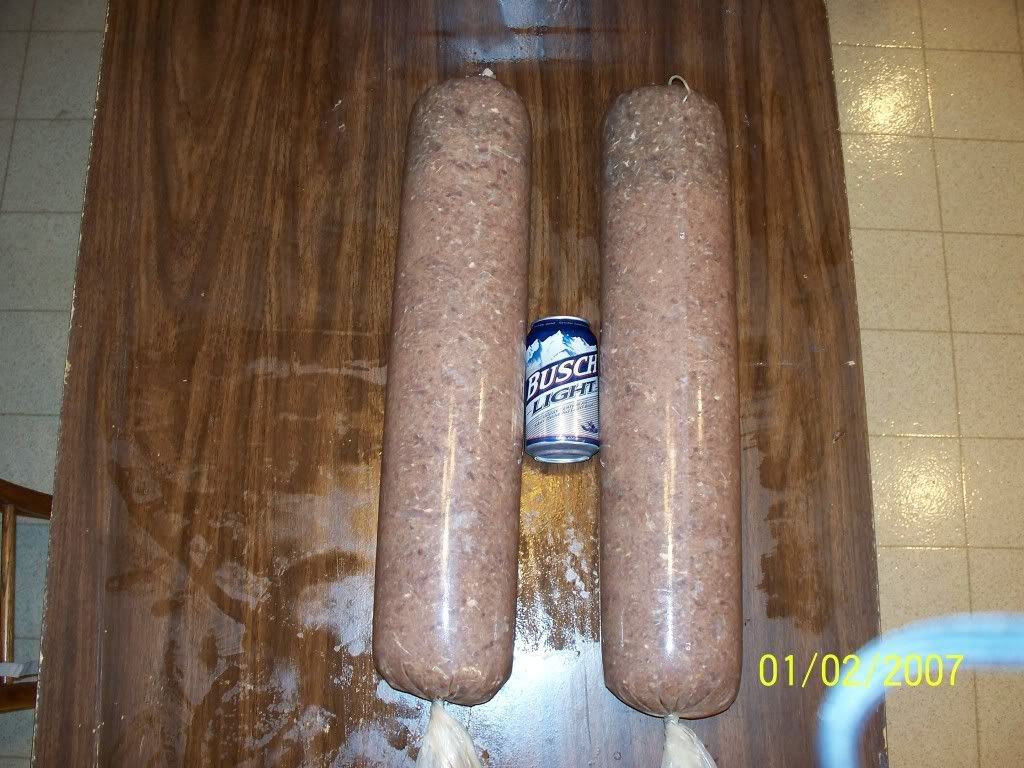 Also did 50 pounds fresh southern style venison sausage links. Here is a pile of em: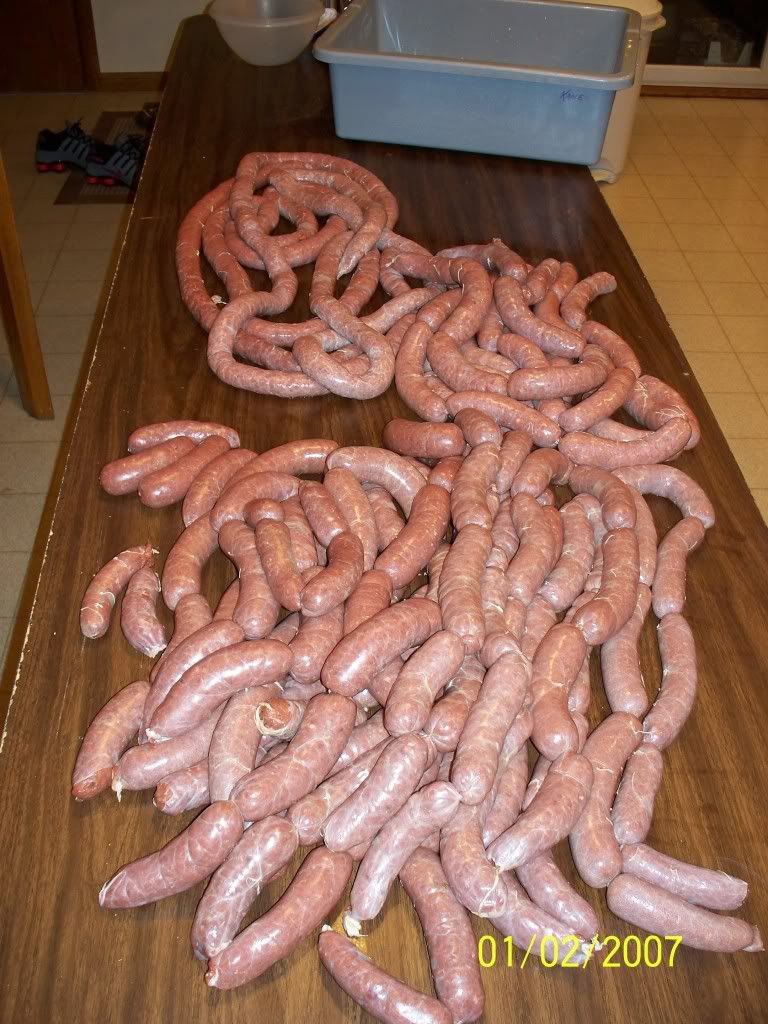 Oops I see the date imprint is wrong on the camera.