Last weekend I had a big party with a group of my Diesel truck friends and a few of us (who are all members here) did some smoking for the pot luck
I did a bunch of chicken and tried a new way of doing it.
I did a about 7lbs of boneless skinless breast meat and about the same ammount of boneless skinless thigh meat.
The breast meat I marinated in Yoshida's and brown sugar.
The thigh meat I used a dry rub on.
They both spent 24 hours in the fridge getting ready for the smoker.
After about 3.5 hours @ 200* the chicken was ready at 170*
The Yoshisa's was incredible!!!!!!!!
It all turned out great and was a big hit with all our guests.
Here are a few pictures
Breast soaking in Yoshida's and brown sugar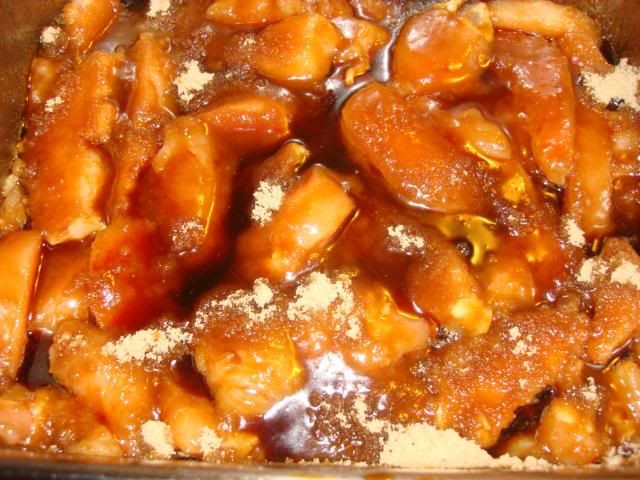 Thighs soaking in dry rub
Everything in the smoker
after some TBS
the finished product!!!
Hope you like it!!!!