I was watching a special on TLC about rib joints and couldn't resist calling Sam's club to see if they had any single slabs in the display case and was told no but they would do it for me. They are labeled brisket removed and when I urwrapped them I found this.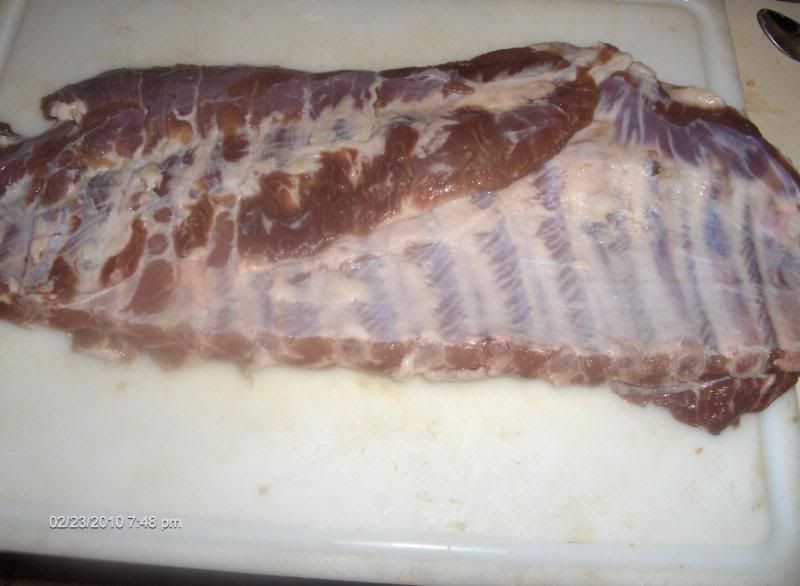 I have mostly done Baby Backs and I looked all over for pictures and really don't think the brisket bone has been removed.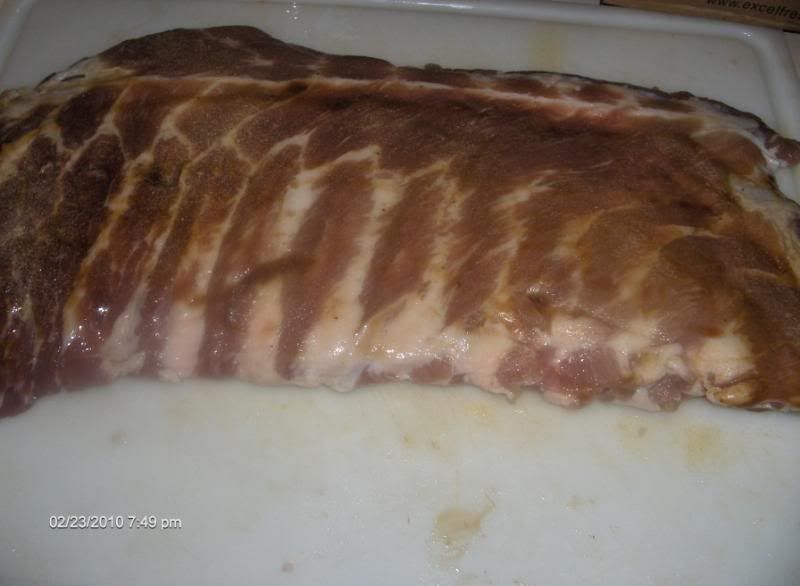 I called Sam's back and had them look at the ones from the 3 pack and he called me back and was told yes it was. I still think they are mislabeled, what do you say?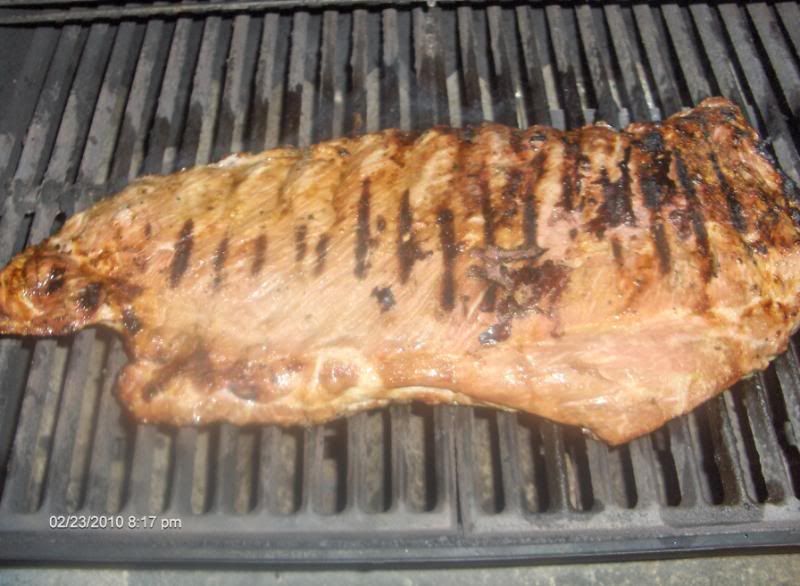 Since I want to eat tonight and I got a late start I seared it to cut some time. I don't really have any use for the trimings so I am doing it whole.
More to come as it progresses.