My youngest daughter, Kennedy was so happy with the learning experience of our last smoke that she decided that she was ready to go all out and try it on her own! The only caveat to this would be that she did spare ribs since they were pretty easy and it was what she had a taste for; sounded reasonable to me.
We thawed the lone pack we had left and I took her to the store to buy the second pack (the ones at the top).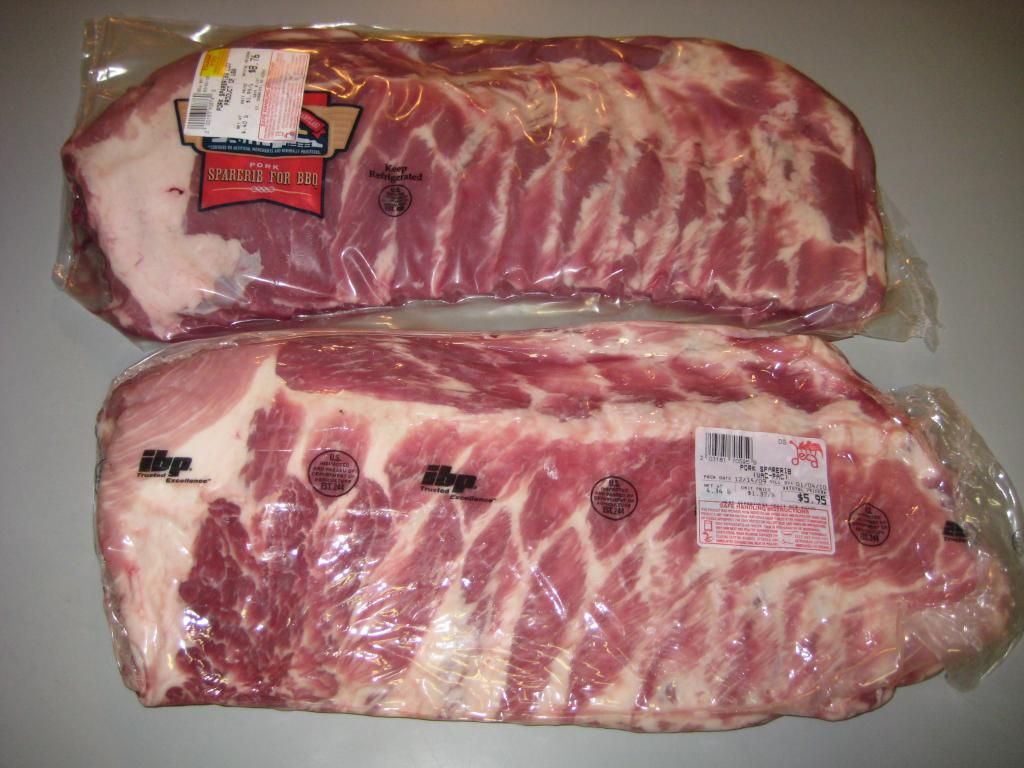 She got them cleaned off and started to remove the 'culinary plastic' as she calls it from the backside.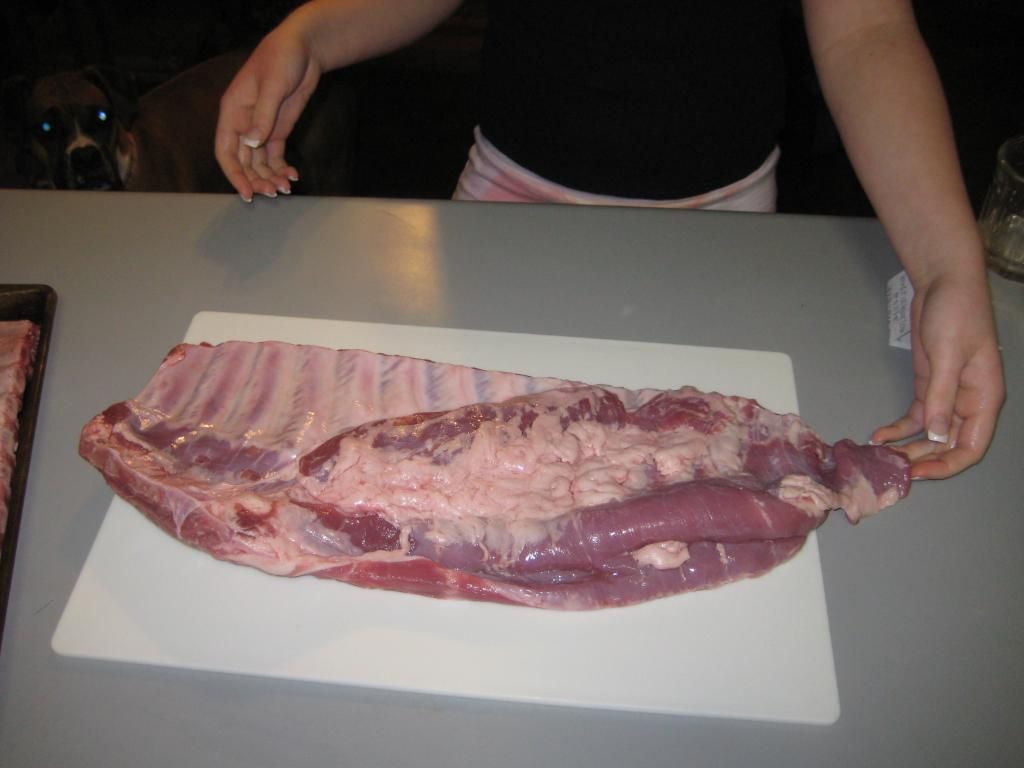 She then proceeded to remove the excess fat (Mom's not a fan of the fat).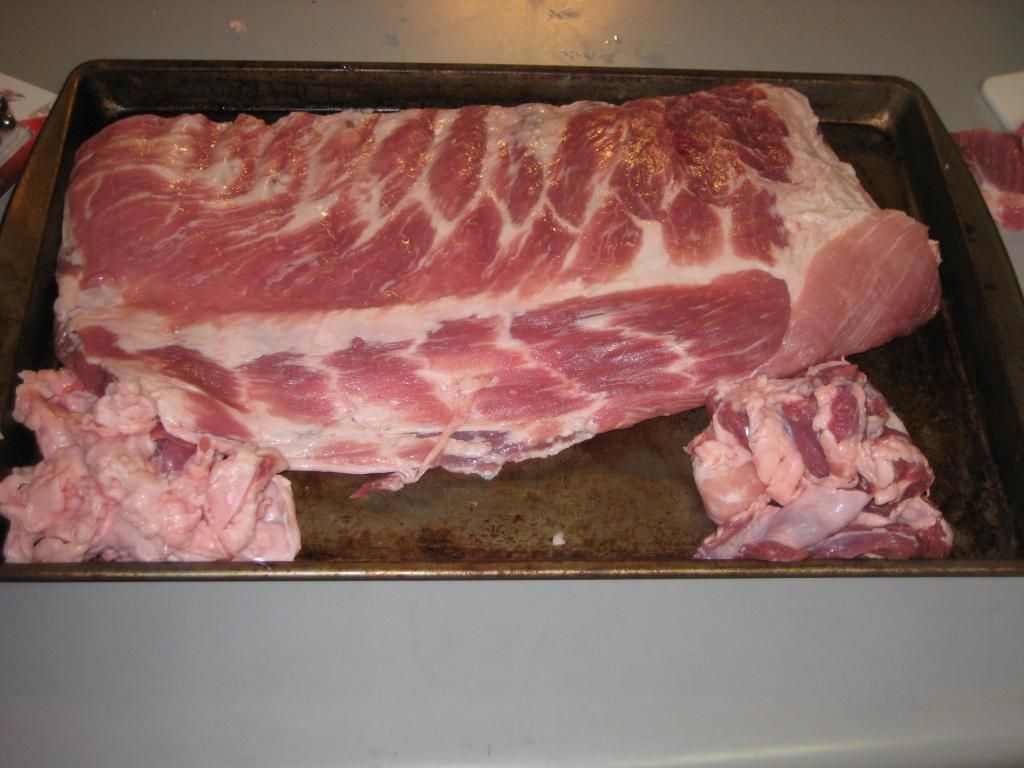 She split them so we could put them in the rib rack.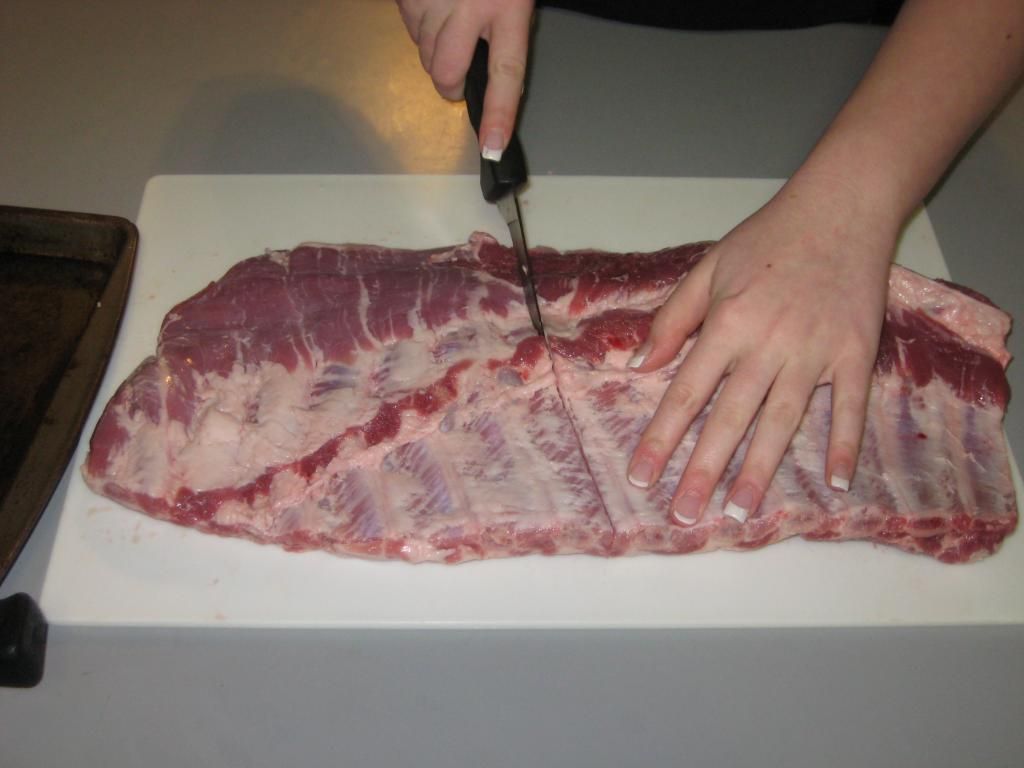 She rubbed on the mustard…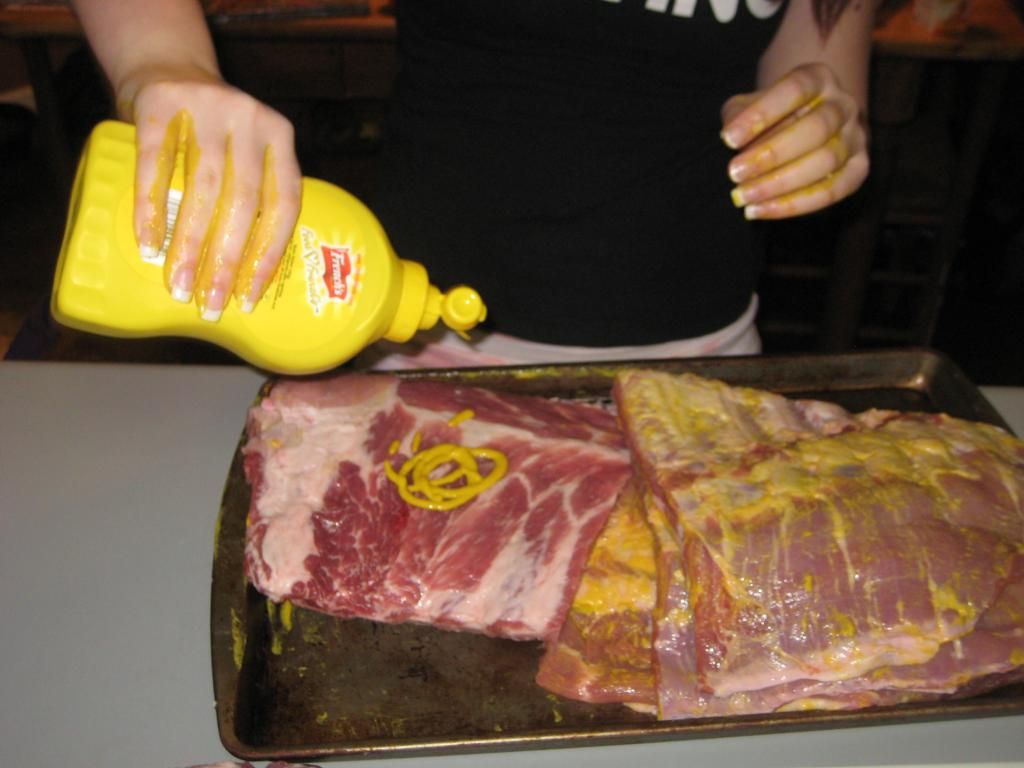 …followed by the rub.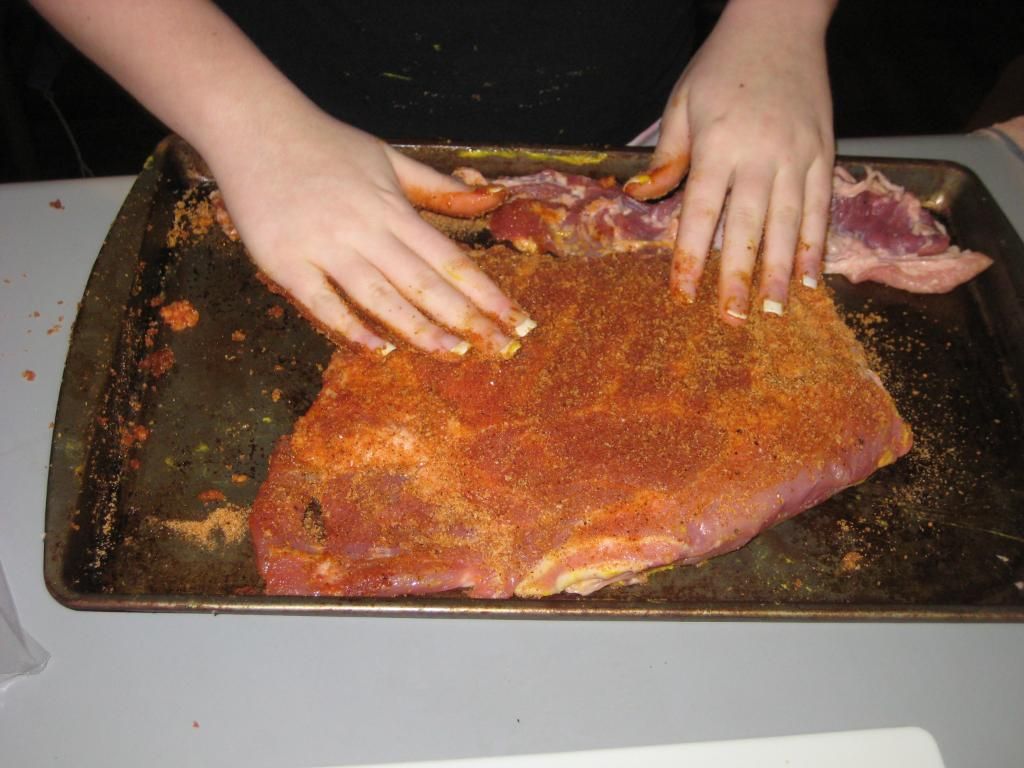 She even prepped the small pieces she trimmed for Grace.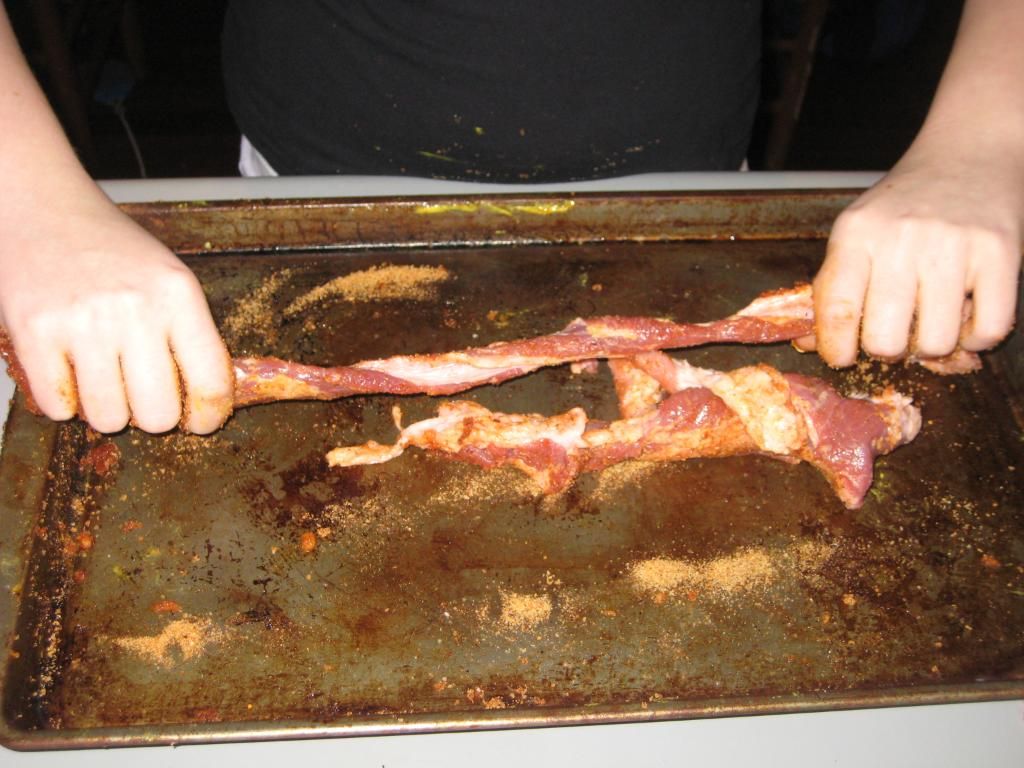 Three hours over hickory and ready for the foil.
Removed from the foil and one final hour in the 3-2-1 process and this is what we have. Looks good to me!
Sliced and ready!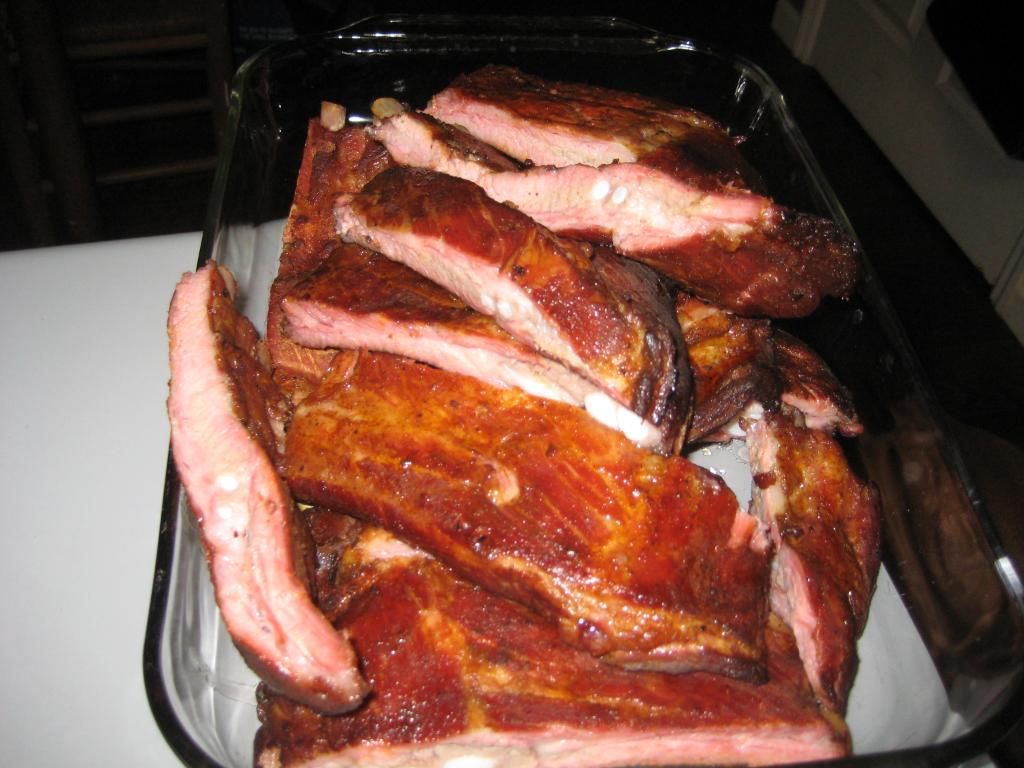 Grace got hers too and we heard no complaints!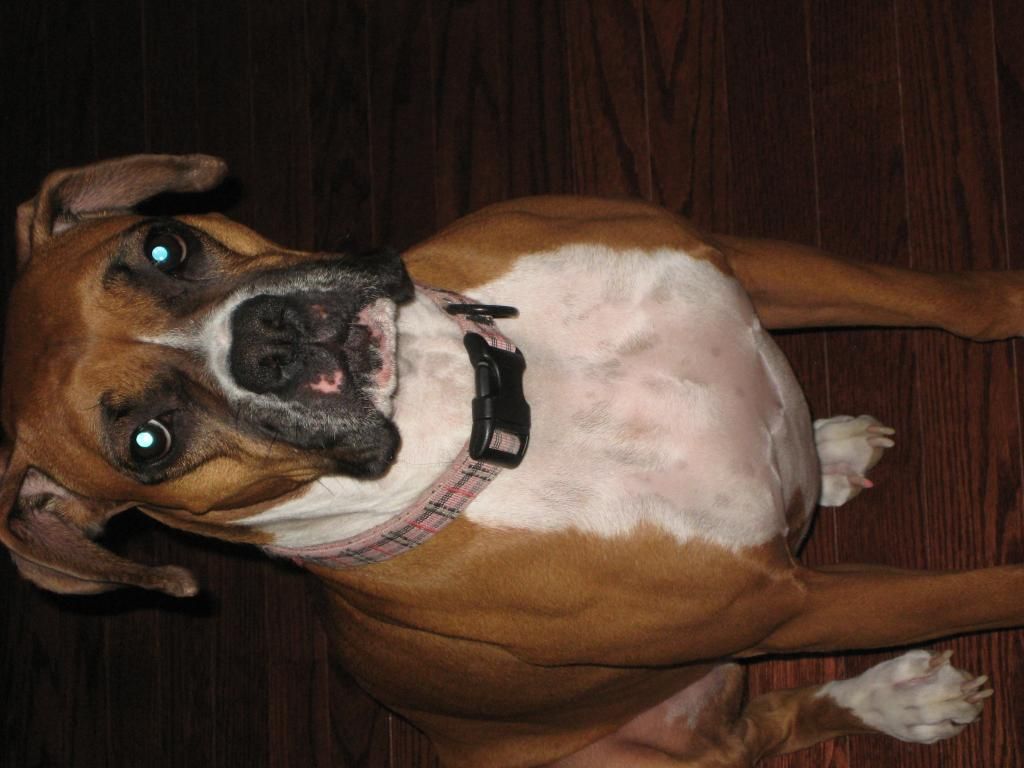 I think we're done teaching Kennedy!