These are freshwater shrimp I got @ Restaurant Depot. @2# Bag for $13.
Brined them in a cold water, kosher salt, and sugar mix for 20 minutes. Rinsed and they are in the fridge, they will get about 20 minutes on the WSM, might toss some seasonings on them, might just put them right on. Might make up some cocktail sauce for em'.
in the brine:
out of the brine and rinsed, back in the fridge: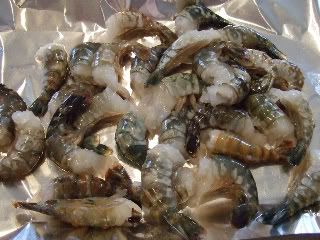 more pics later.