fish from fishing trip to canada last w/e, some lake trout...
closeup showing the fat in between the flakes which makes this a most desirable smoking fish
a couple whitefish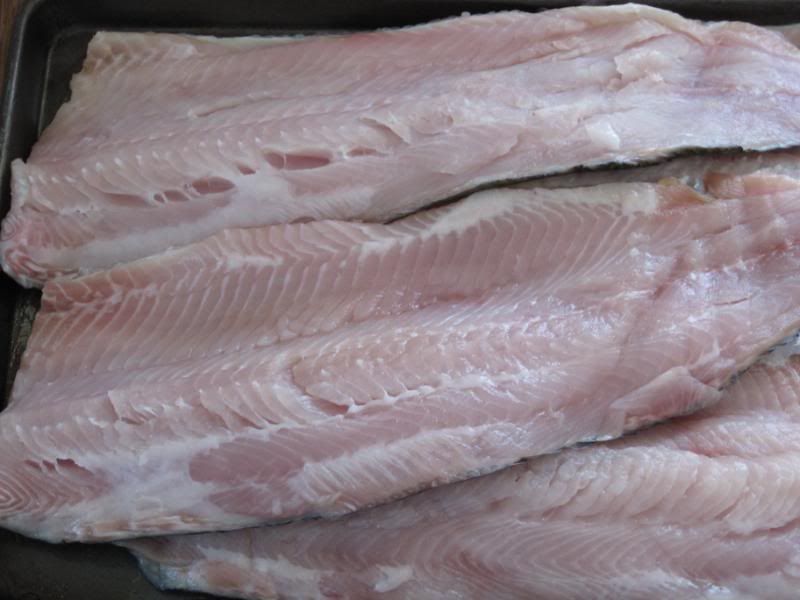 another closeup of the flesh... you wont see this in walleyes or pike etc... only in the salmon family. which is why they are the best fish for smoking.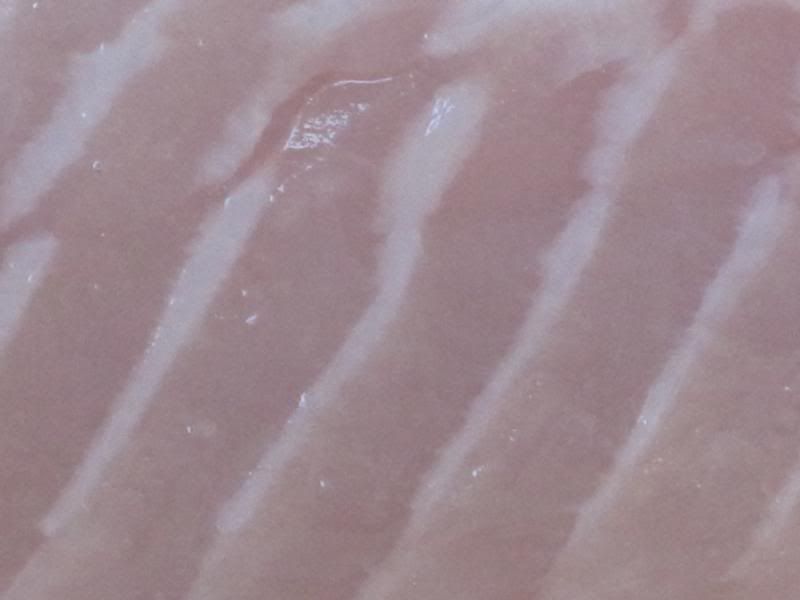 cut the fillets in pieces, i have a few people i need to give a piece to and i need to break it down from whole fillets so it makes it easier to divy up.
the brine dry ingredients,pickling salt,brwn sugar, and garlic salt.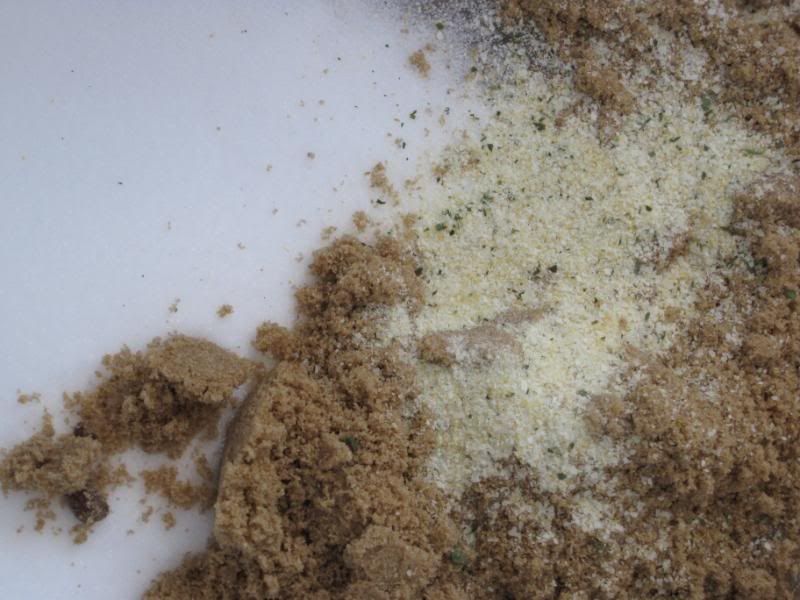 put the fish pieces in brine and let soak for 24 hours, gave them a 6 hour fresh water soak.
i saved one slab of whitefish, and one of laker and just for the heck of it decided to try some with T/Q.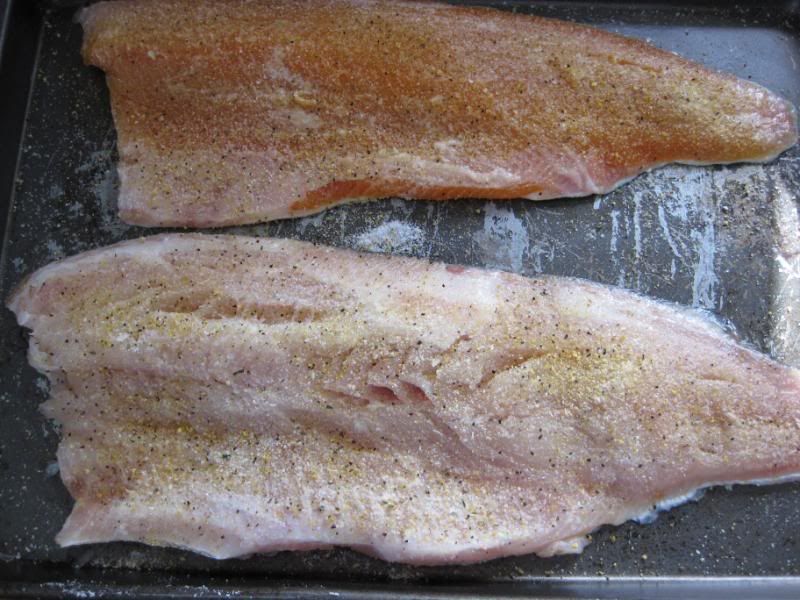 also some garlic/herb powder and a lil cajun seasoning. wrapped in saran wrap and let set in fridge for 8 hours.
fish outta brine and soaked, slabs soaked and seasoned, blotted dry with paper towels and into these big cookie sheet sized pans. set out on back of my toneau cover on pickup to allow pellicle to form
last minute decision to cut the cured slabs up, so i can taste and get 5 other opinions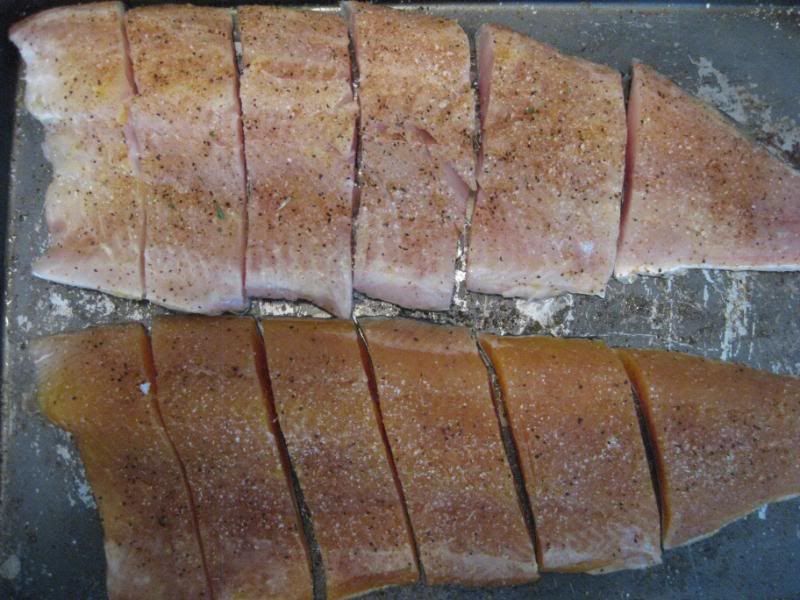 just before putting brined fish in smoker i like to add a tad of brown sugar to the meat. it sort of starts to melt, work it around so evenly covered.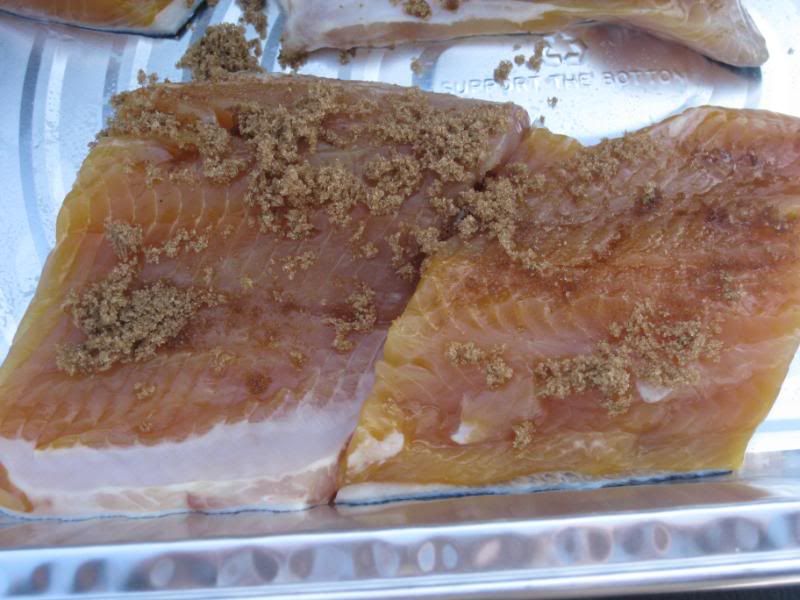 smoked over sugar maple @aprox 200 deg til just flakes at thickest portion. whitefish on left, lake trout on right.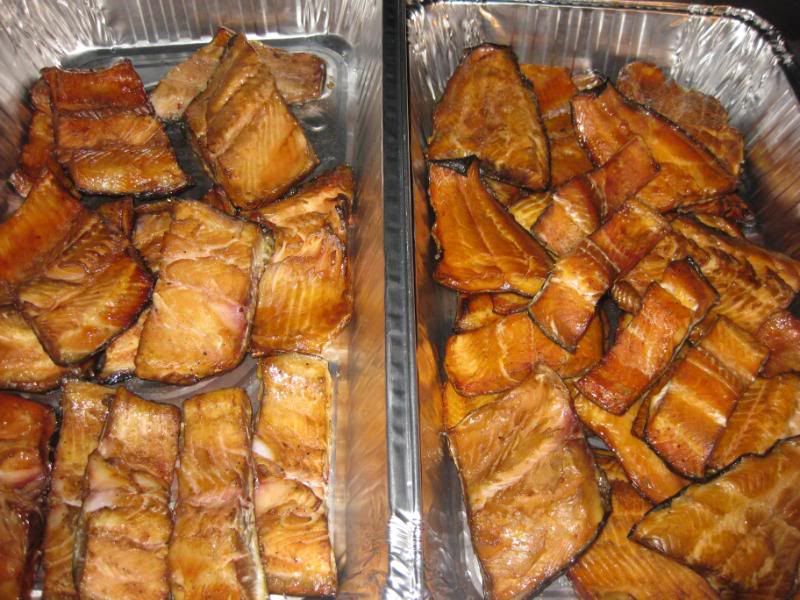 thks for cking my pics.